The NCIS Star You Never Knew Appeared In Hocus Pocus
October is arguably one of the best times of the year, and for a few reasons. First, all of our favorite television shows, like the long-running crime drama "NCIS," are back for their big fall premieres, and second, every time you turn on the TV, you can find at least one spooky Halloween movie playing, like the 1993 children's classic, "Hocus Pocus," which stars Sarah Jessica Parker, Bette Midler, Kathy Najimy, Thora Birch, Omri Katz, and Vinessa Shaw (via IMDb). Better yet, fans got the news they've been waiting almost three decades for after it was announced in December 2020 that a "Hocus Pocus" sequel would make its way to Disney+ in 2022.
"They sent the script and we're really excited about it — we're up for it," Midler told GMA in February about reuniting with Parker and Najimy on-screen for the highly anticipated sequel. "Although I must say, I mean, the years have flown by and I am 75 and I do believe I can fly."
While fans are excited to see their favorite witches come to life again next autumn, many can't help but wonder if the rest of the original cast members — including this "NCIS" star — will also sign on for the "Hocus Pocus" sequel.
This NCIS star played a pivotal character in Hocus Pocus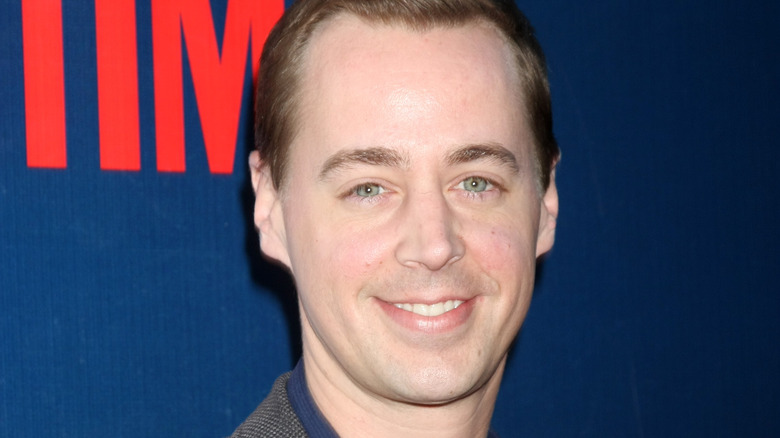 Kathy Hutchins/Shutterstock
Sean Murray, who has played the role of Timothy McGee on "NCIS" since the series premiere in 2003 (via IMDb), played one of the most important characters in "Hocus Pocus": Thackery Binx, the teen boy who was turned into an immortal black cat hundreds of years before a virgin, Max, lit the black flame candle, which brought the three Sanderson sisters back to life and caused mayhem throughout Salem on Halloween night.
In 2014, Murray opened up about the possibility of appearing in a "Hocus Pocus" sequel if there ever were to be one after Bette Midler revealed during a Reddit AMA [Ask Me Anything] that she would love to reprise her iconic role for a potential sequel. "I don't know, I would have to see what it is," the "NCIS" star told E! News at the time. "That's [Midler's AMA] been brought to my attention ... that Kathy and Sarah said they are down with it."
"If they wanted me to be involved with it in some sort of way, I would probably say yes. 'Hocus Pocus' has a great following and was a great part of when I was a kid," he continued, adding, "It's popular. I have kids come to me and their parents grew up on it and now their kids grow up on it. It's like a cult favorite."