The Truth About Singer-Songwriter Yola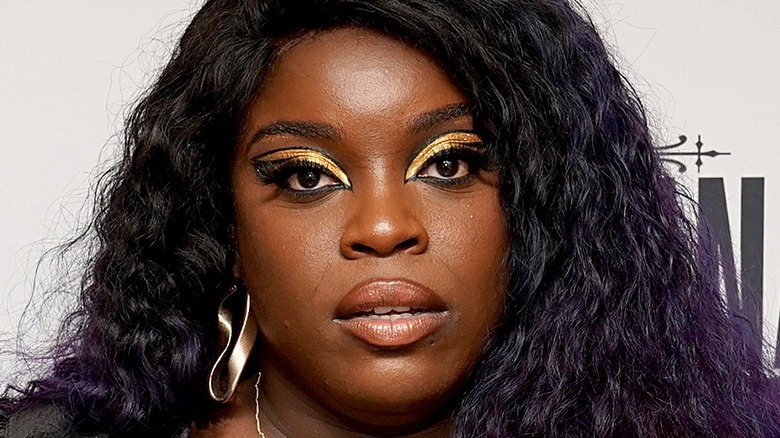 Erika Goldring/Getty Images
Similar to other musical artists of her caliber, Yolanda Quartey, or Yola as she is known to her fans, has been through her fair share of earth-shattering struggles to get to this point in her career. The world first became enamored with Yola's authentic take on the Americana genre when she released her debut album, "Walk Through Fire," in 2019. Working alongside The Black Keys' Dan Auerbach, Yola crafted an album about surviving a devastating house fire and an abusive relationship, according to NPR. The same year that she released her debut album, Yola was nominated for four Grammys, and, though she didn't secure any wins, the public had finally acknowledged the singer's undeniable talent.
This international success came after years of crafting music in the shadows and being discouraged to pursue music by her mother. Yola grew up in Portishead, a town just outside of Bristol in the United Kingdom, and was raised by a single mother who immigrated from Barbados and worked as a psychiatric nurse, according to Guitar.com. Growing up, her family struggled to make ends meet, and, though she went to a good college and attempted to pursue music, Yola eventually found herself homeless and living on her friends' couches. After singing in the band Phantom Limb and on tracks for heavy hitters like Duke Dumont, Yola eventually received the funds and the confidence to pursue her dreams of a solo career.
Yola has achieved international stardom on her own terms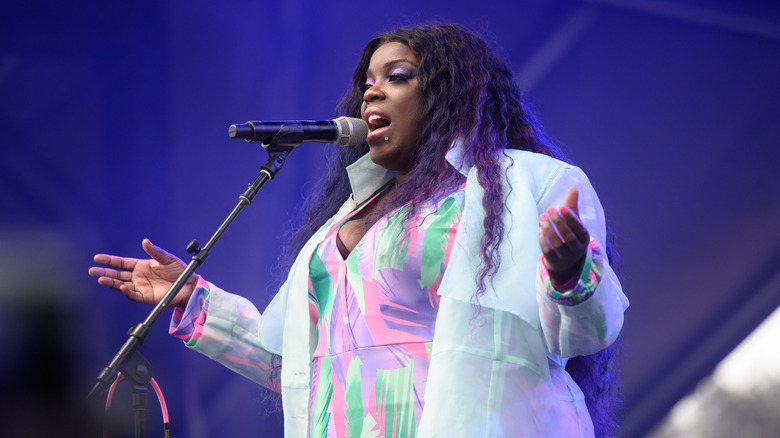 Scott Dudelson/Getty Images
In July, Yola released her sophomore album, "Stand for Myself," which is a more genre-fluid representation of the musician's talents and influences that range from classic country music to disco. Unlike her last album, Yola told CMT that her sophomore album consisted of more personal content. "I've never had the opportunity to make an empowered, personal, and tender album," Yola told CMT. "My other album, 'Walk Through Fire,' was about surviving a house fire in many ways, so it was personal but not empowered or really tender, honestly. Also, on ['Stand For Myself'], the songs finally came from me, first. On my other album, my co-writers were white American men."
Since finding success, Yola's pursuits have only gotten greater. In 2020, it was revealed that Yola would be portraying the godmother of rock 'n' roll, Sister Rosetta Tharpe, in Baz Luhrmann's musical drama "Elvis," per Variety. Yola has also collaborated with other prominent artists, like The Highwomen, which consists of female country music giants Brandi Carlile, Natalie Hemby, Maren Morris, and Amanda Shires.
Now that she has the world's ear, Yola will be presenting her most authentic self. "I've been proven through this fire and I'm back to where I started, the real me," Yola says on her website. "I kind of got talked out of being me and now I'm here. This is who I've always been in music and in life. There was a little hiatus where I got brainwashed out of my own majesty, but a bitch is back."