Paul McCartney Shares His Thoughts On The Rolling Stones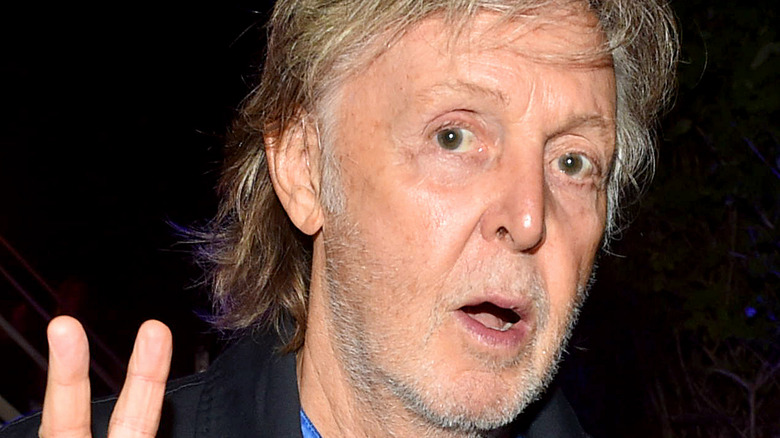 Bryan Bedder/Getty Images
Paul McCartney is one of the most famous musicians of our time. As a member of the "Fab Four" known as The Beatles in the 1960s, McCartney was catapulted to fame along with bandmates John Lennon, Ringo Starr, and George Harrison. In fact, after The Beatles broke up in 1970, McCartney was the first in the legendary band to release his own solo album and he's remained active in music ever since (via Biography). More than a half-century after beginning a music career on his own, he told The New Yorker that writing music and recording it is just a part of who he is. "It's what I do," he said.
Perhaps his longevity and iconic status in the world of pop music for 60 years has given McCartney a soapbox on which he can give his opinion on other musicians, but his latest claim about another legendary band that's been making music for decades raised a few eyebrows in October of 2021.
Paul McCartney has strong opinions on The Rolling Stones' music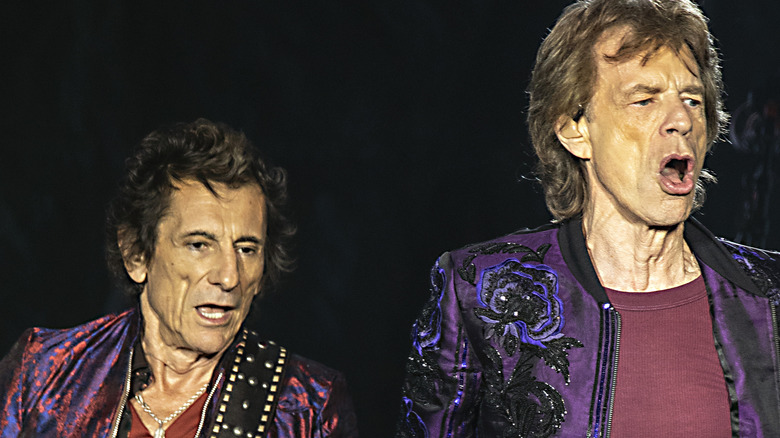 Jeff Hahne/Getty Images
Although The Rolling Stones formed in early 1960s during the same era The Beatles came to fame and are still on tour as of this writing, having recently played in cities like Pittsburgh while offering a COVID-19 vaccine clinic before the show (via KDKA News), Paul McCartney does not have a very high opinion of the band.
"I'm not sure I should say it, but they're a blues cover band, that's sort of what the Stones are," McCartney told The New Yorker. "I think our net was cast a bit wider than theirs."
This also wasn't the only time McCartney has offered his uncensored opinion about The Rolling Stones, per Rolling Stone. In April of 2020 when he appeared virtually on "The Howard Stern Show," he also critiqued the band when Stern proclaimed The Beatles as the superior band — but he was a little kinder about it than he was when he spoke to The New Yorker.
"The Stones are a fantastic group," he told Stern. "They are a great, great band ... but they're just rooted in the blues, and so when they are kinda writing stuff, it's to do with the blues whereas we had a little more influences ... I love the Stones, but I am with you, The Beatles were better."