Why Fans Think Britney Spears Just Took A Dig At Her Sister On Social Media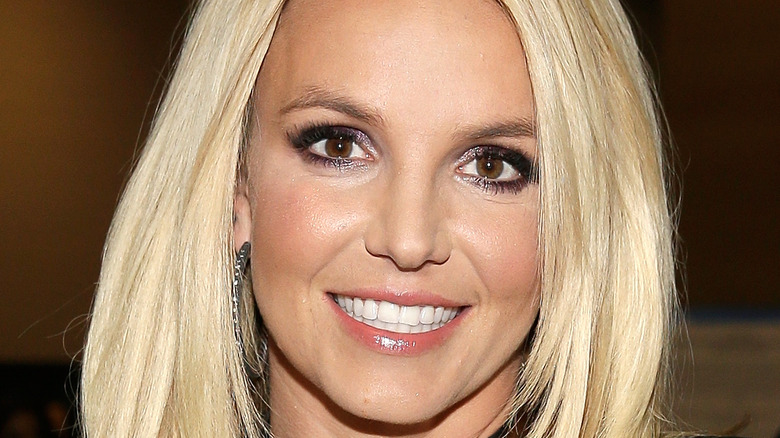 Frank Micelotta/Getty Images
Britney Spears' relationship with her younger sister, Jamie Lynn Spears, has become strained over the past few years, to say the least. In July, Britney seemingly took a shot at the "Zoey 101" star on Instagram after Jamie Lynn publicly commented on her conservatorship. Updating fans on why she wasn't planning on performing or releasing music any time soon, Britney also noted, "I don't like that my sister showed up at an awards show and performed MY SONGS to remixes!!!!! My so-called support system hurt me deeply!!!!"
She added, "This conservatorship killed my dreams ...so all I have is hope and hope is the only thing in this world that is very hard to kill ...yet people still try!!!!" 
The move came after the younger Spears shared what seemed to be a message of support for her sister on social media, as noted by The Independent. Britney wasn't having it, suggesting in her response Jamie Lynn only did it to assuage her own guilt, because she hasn't been there for her sister since the conservatorship was put in place in 2008. The former Nickelodeon star further stoked Britney's ire with her upcoming memoir, which she has seemingly taken issue with publicly.
Britney Spears made a cheeky reference to her sister's book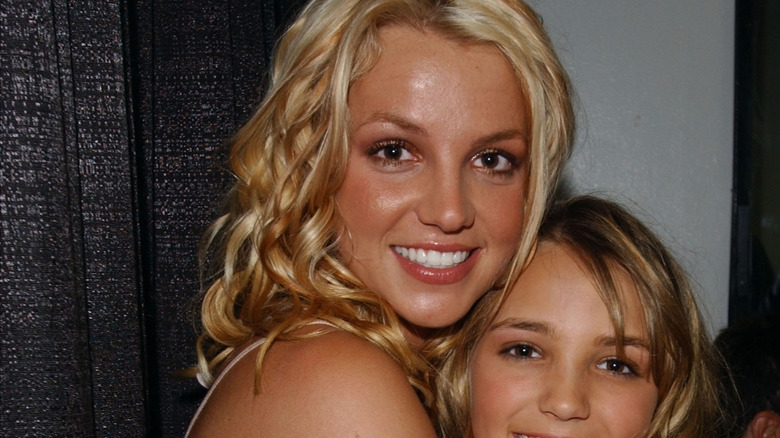 Frank Micelotta/Getty Images
As Page Six reported, Jamie Lynn Spears altered the title of her upcoming memoir after intense backlash over the use of one of her big sister, Britney Spears', most famous lyrics. The former child star confirmed on Instagram that the book, slated for release in January, is now called "Things I Should Have Said." Her previous working title was "I Must Confess," a lyric from Britney's breakout anthem "...Baby One More Time." Jamie Lynn's publisher quickly backtracked once it was initially revealed, clarifying nothing had been finalized just yet. On that note, Jamie Lynn appears to have removed her subtitle, "Family, Fame and Figuring It Out," from the upcoming tome too, judging by the newly-released artwork. The "Zoey 101" alum has been working on the book since at least 2017.
Britney seemingly poked fun at the change in an Instagram post, writing, "I'm thinking of releasing a book next year but I'm having issues coming up with a title so maybe my fans could help!!!!" She offered three jokey titles, but fans flooded the comments with their own suggestions, including, "The things my sister shouldn't have said" which was a clear reference to Jamie Lynn's memoir. Another enthused, "I'm loving this shade" while a third quipped, "She came for Jamie Lynn." 
Britney is clearly feeling more outspoken since her father, Jamie Spears, was suspended as conservator of her estate after 13 years of controlling her every move (via People).