Kim Kardashian Reveals The Insult North West Spouts When She's Mad At Her Mom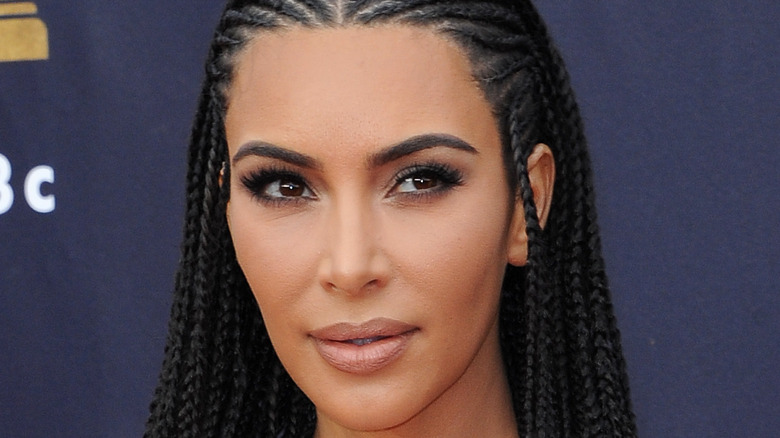 Tinseltown/Shutterstock
Kim Kardashian has a house full of kids ranging in age from 8 to 2 years old, and, accordingly, her Instagram is filled with snaps of her children doing typical kid things, like face painting and playing dress-up in her closet. Kardashian and her estranged husband, Kanye West, welcomed two children in three years and then used a surrogate for their third and fourth children. Today, the Kardashian-West clan consists of North, 8; Saint, 5; Chicago, 3; and Psalm, 2 (via People). 
Like any mom, Kardashian loves to talk about her babies and parenting, including how she approaches the job. On a new installment of Ellen DeGeneres' "Mom Confessions" web series, Kardashian opened up about life with her little ones, admitting that one of her greatest parenting fails is giving in to her kids way too easily. She also shared what her eldest child, North, does when she's angry at her mom — perhaps during a moment when Kardashian isn't giving in to her whims.
North West gets the digs in with mom Kim Kardashian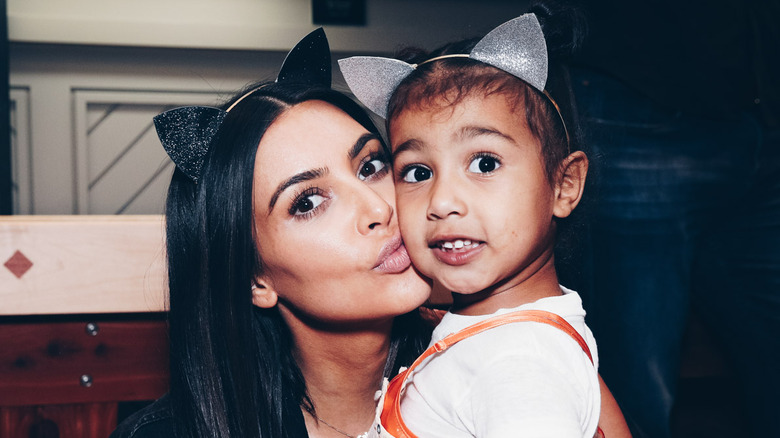 Handout/Getty Images
At age 8, North West (pictured above in 2017) seems to have quite the little personality, apparently taking after her famous and flamboyant parents, Kanye West and Kim Kardashian. When she's mad at her mom, she has what she thinks is the perfect insult for her, which Kardashian revealed on Ellen DeGeneres' "Mom Confessions" web series.
"Every time I get into some kind of disagreement with my daughter North, she thinks this is a dig to me: She'll say, 'Your house is so ugly, it's all white! Who lives like this?'" Kardashian added: "She just thinks it, like, gets to me, and it is kind of mean because I like my house."
She also admitted that she often just wings it with her kids and believes that most parents do that. When asked what she's had to learn on the fly as a mom, she said just about everything. "I mean, this week I'm learning how to play Roblox," she said. "I mean, everything, parenting-wise, is on the fly."