Is This Really The Staggering Sum Bobby Flay Requested To Stay On Food Network?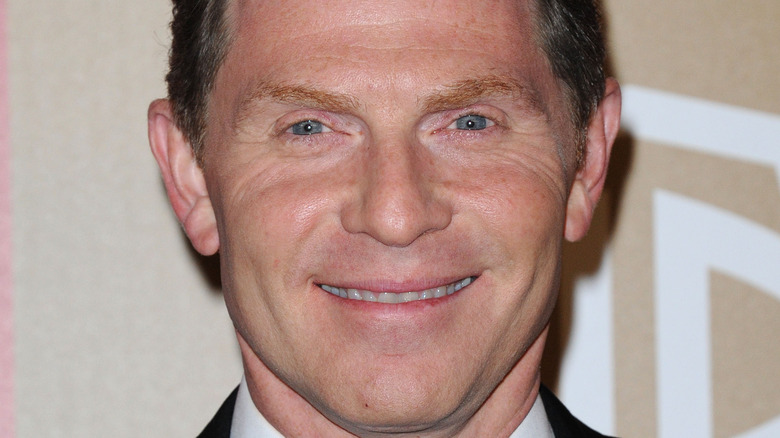 DFree/Shutterstock
Bobby Flay has been a fixture on Food Network almost since the very start. He debuted in 1994, was hosting a show called "Grillin' and Chillin'" 2 years later, and went on to star in such hits as "Hot Off the Grill," "Boy Meets Grill," and even a few non-grill-related shows like "Brunch @ Bobby's" (grilled eggs Benedict, anyone?). Oh, and of course, who didn't want to "Beat Bobby Flay"?
In a shocking announcement delivered last week, Variety revealed that the star would soon be leaving Food Network after 27 years. While the reason given was something vague about financial stuff, an anonymous Food Network source reveals more of the details behind the network divorce. 
In an exclusive interview with People, the tipster indicated that another network star has been beating Bobby Flay, at least in the salary department, and Flay wasn't having any of it. He wanted to be the highest-paid chef on the network, which means he'd need to be earning more than the $80 million inked into Guy Fieri's current contract. When Flay named his price, though, network execs said no.
Bobby Flay won't be Food Network's $100 million man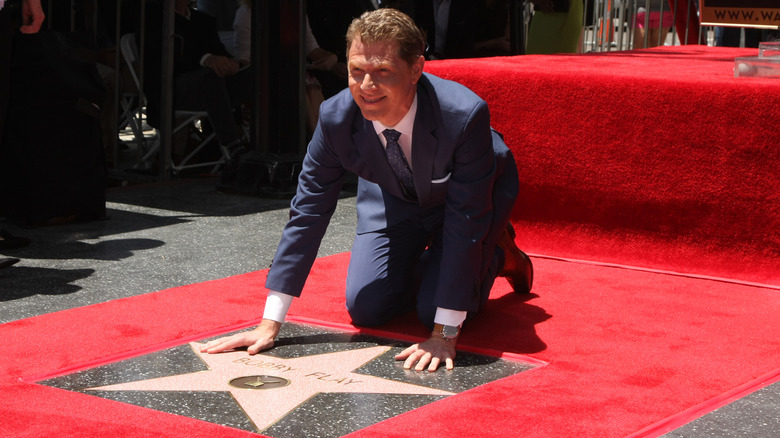 Kathy Hutchins/Shutterstock
According to the unnamed informant, Bobby Flay asked to be paid a whopping $100 million in order to renew his contract with Food Network when the current one expires, as it is set to do at the end of this year. Well, Flay may have two James Beard awards, four Daytime Emmys, and even his own star on Hollywood's famous Walk of Fame (redundancy intended, because it's just that famous). What he's not going to get, however, is the highest paycheck of any TV chef, since it seems Food Network may have hit their salary cap with Fieri.
It's not just about the money, though. Okay, it's mostly about the money, but the anonymous source did tell People that the $100 million figure wasn't the only reason why Food Network turned down Flay's proposed new contract. "The terms of what Bobby was looking for were gravely different than just cash," they said, explaining that "The terms were longer, the scope of work was different and thus the dollars were different. It's not just $80 million to $100 million." 
Although Flay and Food Network have agreed to part ways at this time, though, evidently it was a fairly friendly split. Does this mean the door's still open for Flay to make guest appearances on other FN shows in the future? Tune in next year to find out!