Scheana Shay's Fiance Makes Startling Confession About His Ex-Wife And Kids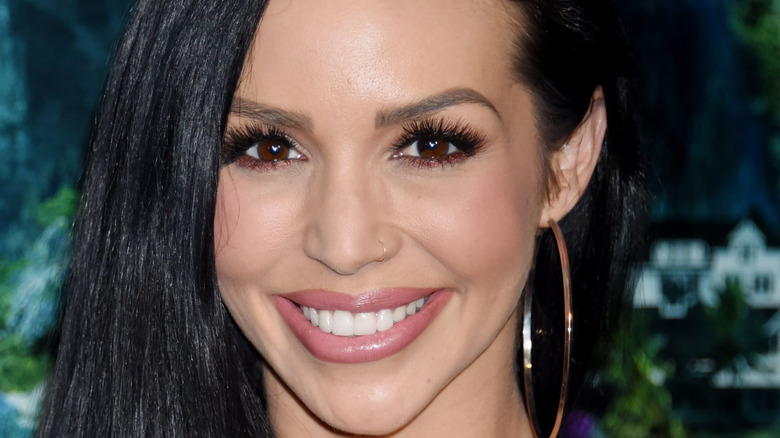 Ga Fullner/Shutterstock
Scheana Shay has endured more than her fair share of heartbreak, most of which has been painstakingly catalogued on "Vanderpump Rules." But, as People reported in July 2021, she seems to have finally found her person after getting engaged to baby daddy Brock Honey Davies. The Aussie popped the question at their Los Angeles home, underneath a sweet balloon arch emblazoned with the words "Marry me." Shay was, obviously, ecstatic, enthusing, "I knew it was coming soon, but I didn't know how or when. I was so surprised! Brock knows me so well and knew exactly how to do what I would want."
The happy couple began dating in fall 2019 and share daughter Summer Moon, who was born in April 2021. They both knew marriage was on the cards, confirming they're on the same page when it comes to their future. However, Shay learned from past mistakes and insisted on a pre-nuptial agreement, arguing, "This time around as much as I think we are going to live happily ever after, I wanted to be smart about it." She was previously married to Michael Shay, who also appeared on "Vanderpump Rules," for almost three years. They divorced in April 2017. Shay subsequently struggled to find the right man.
However, although Davies is seemingly her prince charming, he's got a whole other life back in his native Australia. 
Brock Davies acknowledged abandoning his family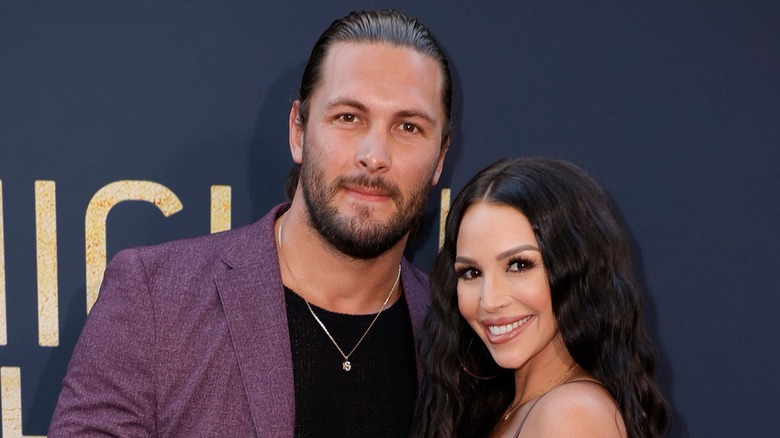 Frazer Harrison/Getty Images
Brock Davies is really shaking things up on "Vanderpump Rules," with the outspoken Aussie even tussling with series stalwarts. He's clearly a magnet for drama since, as Page Six reports, during a recent episode he and fiancé Scheana Shay admitted Davies hasn't seen his children, Eli and Winter, since splitting up with their mother and leaving Australia four years ago. The rugby player hasn't even managed to FaceTime. Davies admitted to abandoning their kids, revealing, "I was the one who moved to America, you know. I moved over here." The last time Davies saw his children, they were saying goodbye at Denver airport. However, Shay claimed, "No contact, but it's not for lack of trying." The reality star also argued, "He moved to America to provide a better life for his family." 
Likewise, Davies was young when he got married and just 20 when Eli was born. His ex has since moved on with the kids' stepdad, who's stepped into the role of father in the rugby player's absence. Funnily enough, Winter and Summer share the same birthday. According to Davies, his former wife wasn't happy about the name, believing it replaced their daughter's. Shay, meanwhile, has been open about picking "Summer Moon" as a teenager. She named her daughter after Rachel Bilson's character in "The O.C." (via Us Weekly). Expressing a desire to do better, the Aussie noted, "We're here, and I got to make sure I do the right things going forward."