The Cartoon Characters You Never Realized Were Voiced By Tim Curry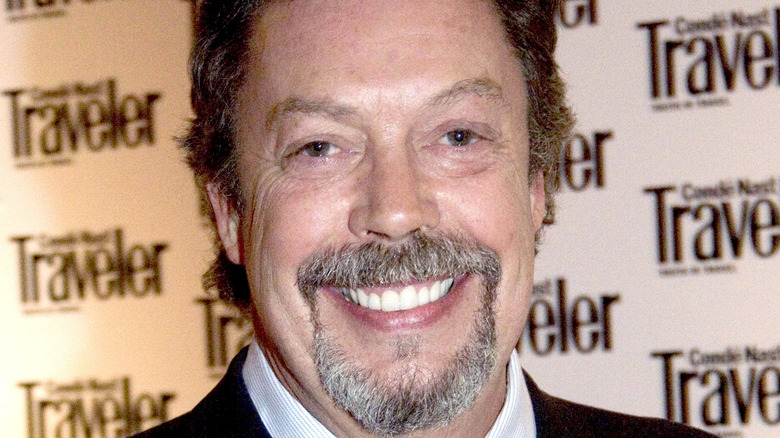 Everett Collection/Shutterstock
Tim Curry is an icon. The British thespian has played several of pop culture's most beloved characters, including Dr. Frank-N-Furter from "The Rocky Horror Picture Show" and Pennywise from the TV miniseries "IT." Clearly, he's a born performer, with his IMDb page listing an incredible 238 roles at the time of this writing. 
As the Independent notes, Curry suffered a stroke in 2012, which left him confined to a wheelchair. As a result, the actor rarely makes public appearances anymore, nor does he, understandably, feature onscreen much, either. 
The beloved performer has therefore pivoted to voice acting in a significant way. However, those who have been paying close attention to his esteemed career will be well aware that Curry has been a prolific voice actor for decades at this stage. As Den of Geek notes, he fell into voice work after voicing Serpent in a cartoon take on "Creation," discovering an untapped talent in the process. 
Curry has so many voices in his repertoire that it's likely you've heard a character of his and not even realized it's him, from "The Wild Thornberrys" to "The Mighty Ducks."
Tim Curry has thousands of voices ready to go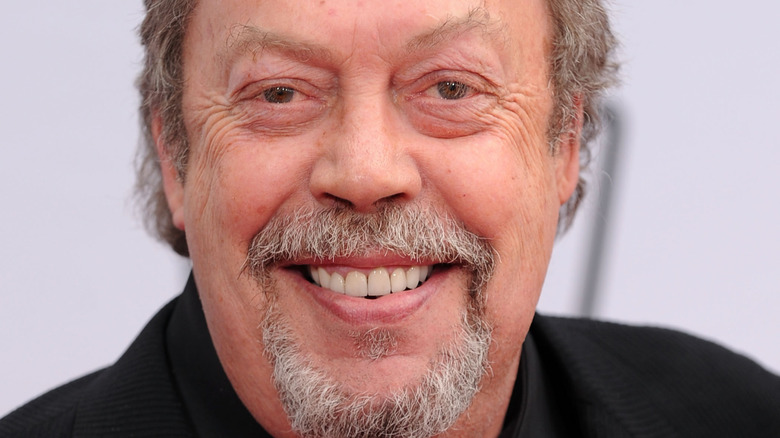 Alberto E. Rodriguez/Getty Images
According to Den of Geek, Tim Curry has voiced an incredible amount of characters over the years, including every single villain in the "Duckman" cartoon series. He even won a Daytime Emmy for his portrayal of Captain Hook in "Peter Pan and the Pirates." Elsewhere, he played eccentric patriarch and adventurer Nigel Thornberry in the children's series "The Wild Thornberrys," portrayed Lord Dragaunus in "The Mighty Ducks," and voiced Professor Finbar Calamitous in "Jimmy Neutron Boy Genius." 
Curry lent his pipes to all three "Rugrats" movies, alongside "Ferngully: The Last Rainforest." He also played The Evil Manta on "The Little Mermaid" TV series as well as Gomez in "Addams Family Adventure." In fact, he's so prolific that, as Mental Floss notes, many of our most indelible childhood characters were courtesy of Curry, from Prince Charles in "Tiny Toon Adventures" to a whole host of characters on "Dinosaurs."
The consummate professional simply loves to work. "I really like the way that Jack Nicholson [acts] in particular works," he told Interview. "I like the fact that he takes enormous risks. He's an enormously disciplined actor who seems to be totally capable of dealing with the business as a business and yet drop it totally when he's working." 
Being drawn to voice work isn't that surprising since Curry calls his sense of humor his most important attribute, describing it as vital. "Absolutely vital," he said (via Los Angeles magazine). "It's not tough to maintain. It is just part of my DNA."