Here's How Tall Taylor Swift Really Is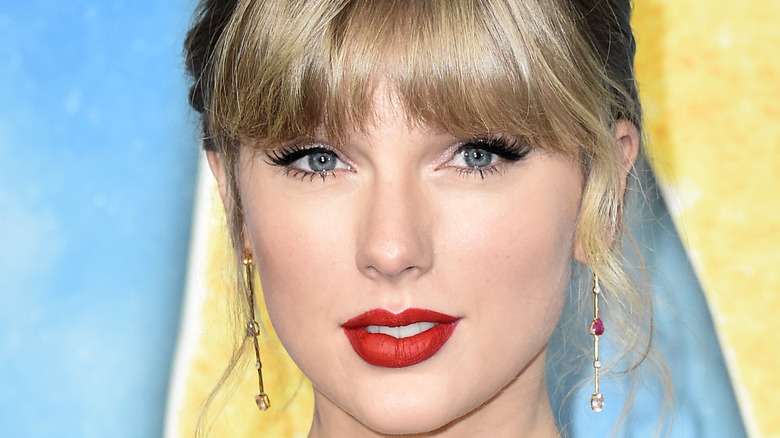 Steven Ferdman/Getty Images
Taylor Swift made a monumental impact on the world of country music with the release of her first single, "Tim McGraw," back in 2006 (via Billboard). The singer-songwriter grew up in Pennsylvania, but the Swift family made a permanent move to Tennessee when she was in middle school to help better her chances of making it in the music business (via The New Yorker). Swift was able to pursue her passion on Nashville's famous Music Row, playing numerous gigs before eventually gaining the attention of Scott Borchetta at Big Machine. Shortly thereafter she started working on her self-titled debut album, and the rest, as they say, is history!
Since then, Swift has released eight additional albums and has become one of the biggest pop stars in the world. The "Red" singer has sold out stadiums around the globe, won 11 Grammys, and is absolutely adored by her loyal fanbase (via Grammys). Everything Swift does, from the way she styles her hair to the easter eggs she sneaks into each of her releases, is excitedly discussed by Swifties across the internet (via BuzzFeed).
One of the most frequently covered topics is Swift's height, as the songstress is often photographed towering over nearly everyone around her (via J-14). The "You Belong With Me" singer is taller than the average woman, and even though we love her extraordinary beauty, Swift herself grappled with her height when she was a teenager.
Taylor Swift didn't always like being tall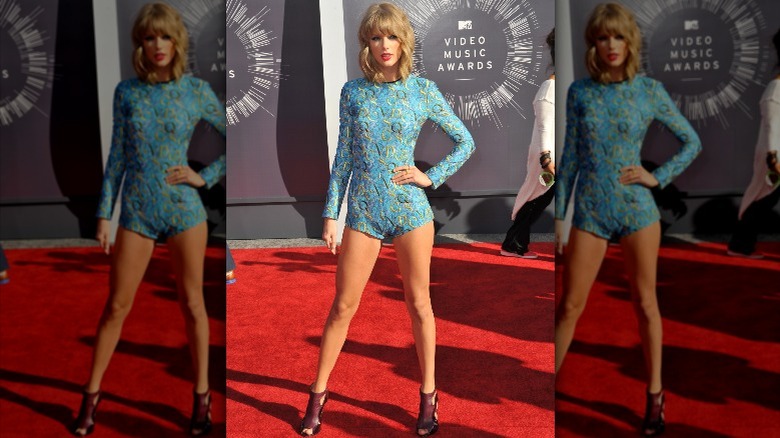 Jaguar PS/Shutterstock
Taylor Swift's height is reported to be about 5 feet, 10 inches (via CheatSheet). Though the pop star usually embraces her height and chooses to show off her toned legs on the red carpet, she was actually embarrassed of her height when she was younger. Speaking with Girls' Life in 2008, Swift said, "I didn't like being tall when I would walk up to a group of girls, and they were all a head shorter than me." Despite feeling self-conscious when she was in school, Swift said she learned to accept her height as she matured.
"When I can put on a pair of four inch heels and walk into a room and be taller than everybody else, now I look at it as a good thing," Swift told Girls' Life. The publication then asked her if she would be willing to date someone shorter than her, and Swift replied that she doesn't abide by any height limits when it comes to her significant other. All she wanted was someone who could sweep her off her feet, which she's seemingly found in long-term partner Joe Alwyn.
Speaking of Alwyn, the British hunk is approximately 6 feet, 1 inch tall (via CheatSheet). Technically he's taller than Swift, but since the "Evermore" singer typically likes to wear heels, they often appear to be the same height when they're spotted together in public (via Elle).