How The Church Of Scientology Has Responded To Leah Remini's Netflix Show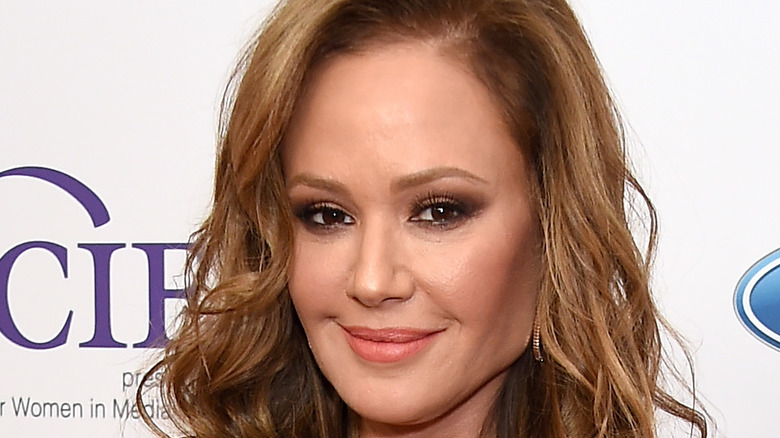 Gregg Deguire/Getty Images
Leah Remini has gamely used her fame, after becoming a household name on "King of Queens," to decry the Church of Scientology. Remini was a practicing Scientologist herself for decades, and has been steadfast in her refusal to back down on publicly criticizing the controversial organization. Her popular A&E series, "Leah Remini: Scientology and the Aftermath," ran for three seasons before she called it quits in 2019. The actress admitted to The Hollywood Reporter that the church had made it very difficult for them to continue it. 
In an interview with Entertainment Weekly, Remini revealed that hundreds of letters had been written to advertisers, with a whole team of people working 'round the clock to discredit "Scientology and the Aftermath." As the actress explained, "They've accused me of inciting murder, and the New York Post ran with that headline, so did TMZ. ... Anyone forwarding Scientology's bulls**t is complicit to me." Never one to give up, however, Remini took the show to Netflix. Naturally, the Church of Scientology had something to say once again. 
The Church of Scientology tried to discredit Leah Remini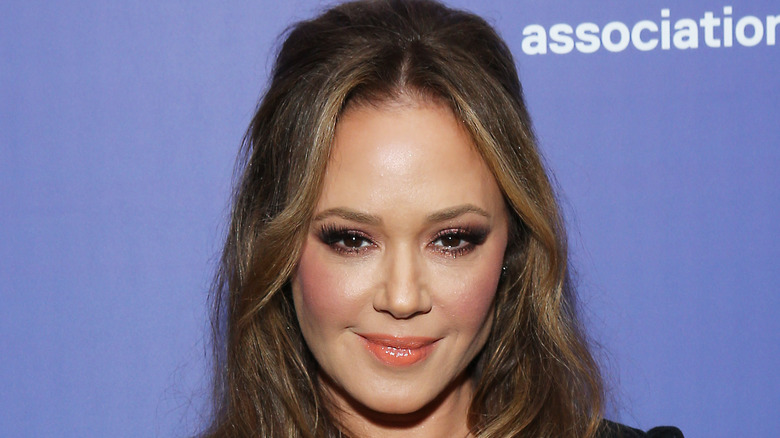 Michael Tran/Getty Images
Shortly after arriving on Netflix in November 2019, "Leah Remini: Scientology and the Aftermath" quickly landed on the top 10 most-watched list. As Newsweek reported, the Church of Scientology didn't take too kindly to being called out by the actress, even creating an entire website to smear her name. They stated, "For three years, A&E profited from broadcasting Leah Remini's lies, distortions and exhortations to hate. These resulted in threats, violence, and the brutal murder of a Scientologist in Australia in January 2019." The killing in question was that of Chih-Jen Yeh, who was stabbed at the Australian spiritual center. Church spokeswoman, Karin Pouw, wrote to A&E president Paul Buccieri, "Week after week, month after month, and now year after year, this series has poisoned the airwaves in an avowed effort to create hatred against the Scientology religion and Scientologists ... Now, somebody is dead. You paid for the hate that caused his murder."
There's evidently no real connection between "Scientology and the Aftermath" and Yeh's murder. As Remini's co-host Mike Rinder, a former church spokesperson himself, argued in an interview with 7 News Sydney, "They basically seek to shift the blame to our show for their abuses. Their statement that this is all caused by A&E and our show because someone apparently looked at a website that mentioned our show — that's absurd." The website dedicated to discrediting Remini also claimed she was attacking Scientology in a desperate attempt to stay relevant.