What We Really Know About The Time Alanis Morissette Was Mugged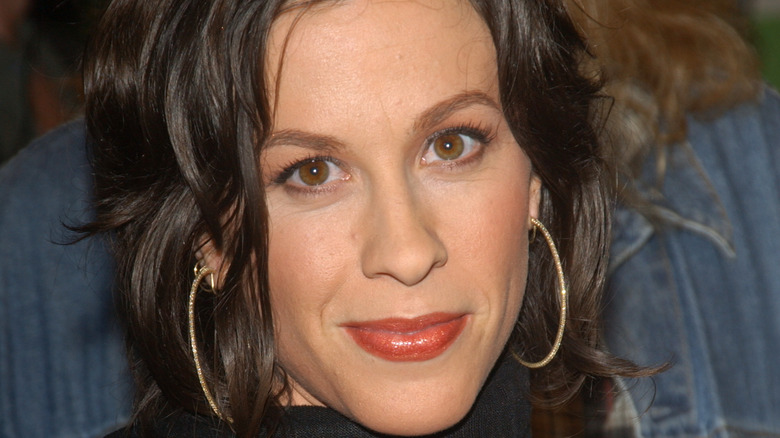 Featureflash Photo Agency/Shutterstock
If Kurt Cobain was the grungy prince of the '90s, then some might claim that Alanis Morissette was deserving of the alternative princess crown. She may have given us vivid images of what it is like to swallow a jagged little pill, or to walk around with one hand in our pockets, this musical legend has had a few experiences that are more scary than "Ironic."
All puns aside, Morissette has been victim to burglary not just once, but three documented times. Back in February 2017, thieves broke into the singer's home and reportedly stole $2 million dollars worth of jewelry, per TMZ. If that wasn't sad enough, earlier that same year, the singer's ex-manager Jonathan Todd Schwartz admitted to stealing $5 million from the songwriter between the years of 2010 and 2014, per Hello.
Lumped together, Morissette has had around $7 million of her property stolen. And while that's a big chunk — no, huge — chunk of change, the "Jagged Little Pill" singer nearly had something stolen that could have cost the edgy princess of the '90s both her crown and career.
Alanis Morissette was almost (literally) robbed of her career defining lyrics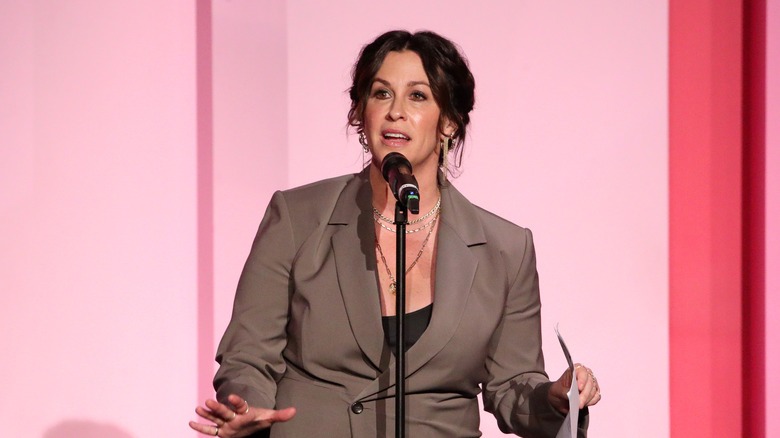 Rich Fury/Getty Images
Let us explain. Back in 1994, Alanis Morissette had yet to reach the iconic singer status she has now — because she was still working on her debut album, "Jagged Little Pill," at the time. And one day, she mugged after a car followed her home. No word on exactly how much money the thief took from the rocker during the robbery — but the mugger almost stole some of her most valuable assets. 
When recalling the scary incident on "The Late Late Show With James Corden" in 2015, the "You Oughta Know" singer revealed, "I had two bags with me. One bag had all my money. And the other bag had all my lyrics for 'Jagged Little Pill.'" She further explaining that the mugger "... took the bag with the money and left the backpack with me."
Morissette, who carries three decades of success, later revealed that she would've "had to start the record all over again" if the lyrics stolen that day. Being robbed is scary enough — but if that thief had caused Morissette to lose the lyrics of her debut and career-defining album, then that would have been the ultimate jagged little pill to swallow.