The Real Reason Selena Gomez Didn't Attend The 2021 MTV VMAs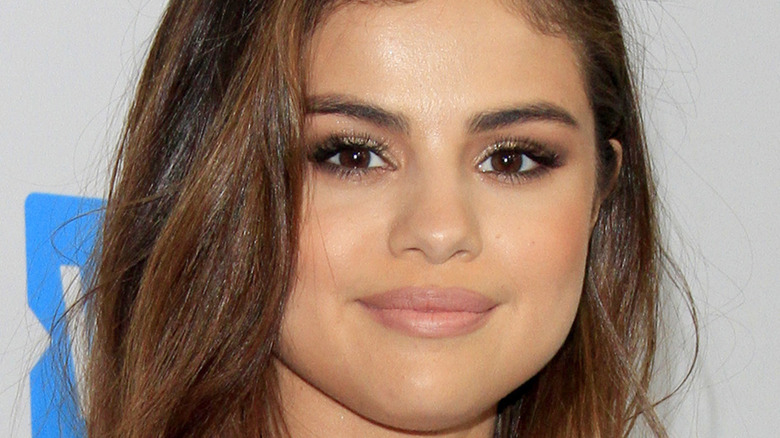 Kathy Hutchins/Shutterstock
The 2021 MTV Video Music Awards was a star-studded event. From the best-dressed celebrities to the incredible live performances, every moment of the show was exhilarating to watch. The show marked the 40th anniversary of MTV as a network, so they made sure that it was a night to remember. Madonna and Cyndi Lauper made appearances, the Foo Fighters won the Inaugural Global Icon Award, and Lil Nas X took home the Moon Person statue for Video of the Year (via Los Angeles Times).
Amidst all this excitement, Justin Bieber returned to the VMAs stage for the first time in six years, which was a huge step for the singer. If you recall, Bieber left the VMAs stage in tears following his 2015 performance after he was apparently booed by the audience (via Los Angeles Times). Bieber's reappearance at the 2021 award show left some people wondering if he was the reason behind another famous celebrity's noticeable absence.
Selena Gomez didn't attend the 2021 MTV VMAs despite being nominated with Blackpink for their hit song, "Ice Cream" (via Elle). The former Disney star was spotted in New York City on the day of the event, but she was absent from the entirety of the VMAs themselves. Some people wondered whether Gomez was avoiding Bieber, but we've discovered the real reason behind her decision to skip out on the award show.
Selena Gomez has a history of skipping events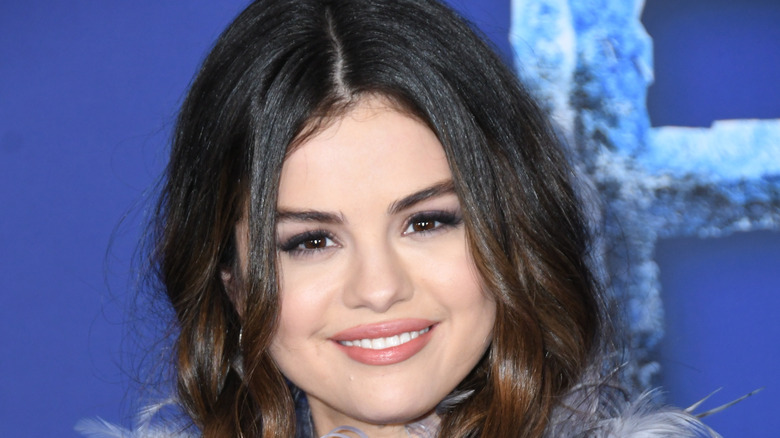 Quinn Jeffrey/Shutterstock
According to Elle, Selena Gomez hasn't attended the MTV VMAs since 2015. She went that year to support her BFF Taylor Swift, whose "Bad Blood" music video ended up taking the award for Best Music Video of the Year (via Seventeen). Gomez famously starred in the video, alongside several other members of Swift's girl squad, including Cara Delevingne and Hailee Steinfeld. Since then, Gomez has skipped out on the VMAs and has made a habit of not attending several other important events over the years.
Apparently, Gomez didn't attend the 2021 MTV VMAs because she was only nominated in one category, so it would make sense for her to stay home. The "Wizards of Waverly Place" star was also absent from the 2021 Met Gala (via The Blast). This may seem unusual at first glance, but Gomez didn't attend the 2019 Met Gala, either, nor did she attend the 2020 Grammys. Although the singer-actress has never addressed the reason behind this growing trend directly, she did shed some light on her decision to pull back from the spotlight in 2017.
"For a while, I felt like an object," Gomez told Elle in 2021. To combat this feeling, she put a social media manager in charge of her profiles and took a step back from the wider world of celebrity to focus on her mental health and overall well-being.
We're happy to hear she's doing what's best for her!