Why Daniel Craig Prefers Going To Gay Bars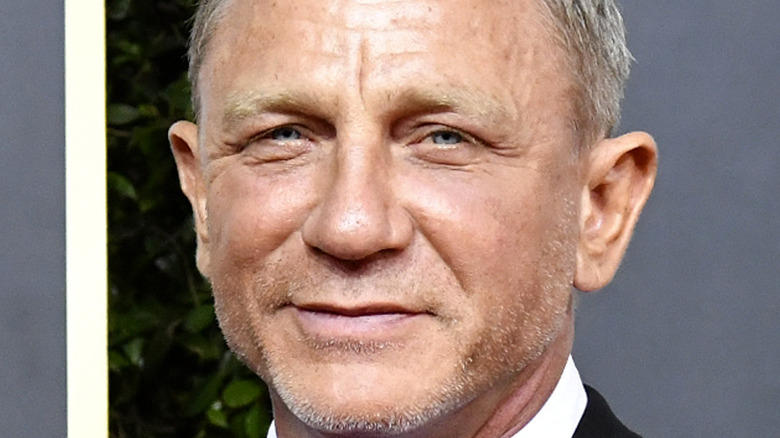 Frazer Harrison/Getty Images
He's one of the sexiest men in the world, whose modern take on James Bond redefined the character for a whole new generation of fans. Not to mention his infamous coming-out-of-the-sea moment made him a sexual object, rather than Bond Girl Eva Green, as would have been the norm (via The Guardian). But Daniel Craig isn't your typical Bond in general, particularly after he infamously stated he'd rather slit his wrists than continue playing the character (after shooting most of "Spectre" with a broken leg).
Likewise, the actor testily confirmed, "Yes, for God's sake, I do eat greasy fried eggs at least once a week. For sure. They're my favorite on toast with Worcestershire sauce" when questioned about his ultra-strict healthy eating regime (via The Guardian). Suffice to say, Craig isn't afraid to speak his mind. Bond made him incredibly famous, probably more than he ever envisioned himself being, and there's a certain amount of discomfort to being so famous. As a result, the actor really craves some normalcy. 
Daniel Craig knows how to have a good time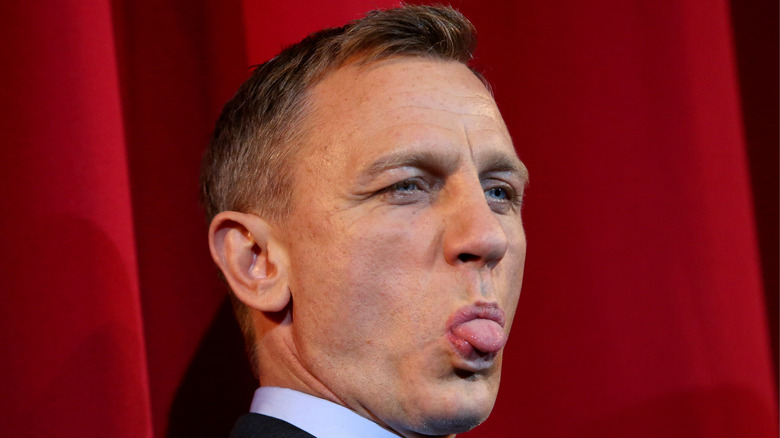 Adam Berry/Getty Images
Many people believe that gay bars are generally more fun than straight bars, not least because the music is better and the dancing less self-conscious. As it turns out, even James Bond himself agrees. 
During a recent appearance on the "Lunch with Bruce" podcast, actor Daniel Craig acknowledged that he preferred heading out to gay bars, saying, "I've been going to gay bars for as long as I can remember" (via Youtube). Craig went on to explain that there's less chance of a fight erupting in a queer establishment. Likewise, as a younger man, he tired of "the aggressive d*** swinging in hetero bars," reasoning it nearly always ended up with punches being thrown unnecessarily.
Gay bars were simply more fun, since "Everybody was chill. You didn't really have to sort of state your sexuality. It was OK. And it was a very safe place to be." Craig even managed to meet women there, because there were plenty of them trying to avoid the unchecked machismo of straight bars too. "It was an ulterior motive," he quipped. In fact, host Bruce Bozzi went out to a gay bar together with Craig in California back in 2010. They were spotted hugging in the parking lot, which caused a stir in the tabloids. As the "No Time to Die" star argued, "We kind of got caught, I suppose, which was kind of weird, 'cause we were doing nothing f****g wrong."