Julianna Marguiles Had The Best Response When Asked About Playing A Gay Character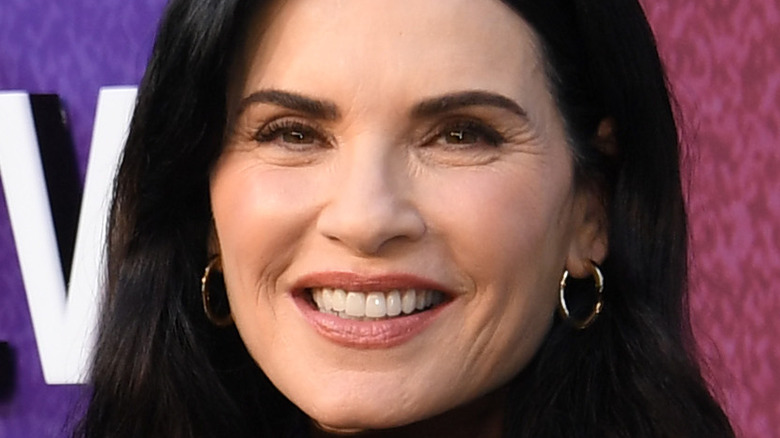 Jon Kopaloff/Getty Images
During the second season of "The Morning Show," Julianna Margulies' character, a lesbian news anchor, adds only more intrigue to the show when she strikes up a romantic relationship with Reese Witherspoon's character. For those who have had yet to watch the Apple+ series, "The Morning Show" takes viewers behind the scenes of a fictional morning news show and, aside from Witherspoon and Margulies, stars heavy hitters like Jennifer Aniston, Mark Duplass, and Steve Carell, per New York Post.
Margulies, who you might recognize from "E.R." and "The Good Wife," has only good things to say about her recent debut in the second season of "The Morning Show." "You've got Jennifer Aniston and Reese Witherspoon playing these two very strong characters, and in the second season instead of bringing a man in to upset that balance they brought in a woman," Margulies told Variety's "Just For Variety" podcast. "Hats off to that, because the truth is women are more afraid of women. They dress for women. We don't dress for men. We dress for each other. We want to impress each other much more. ... It made so much sense, and I thought, 'Ah, a show that gets women. This is great.'"
Despite her welcome entrance on the show, Margulies still felt that it was important to address why a heterosexual person would be portraying a lesbian character — and boy did Margulies provide quite the interesting defense.
Margulies claims she's been involved in same-sex relationships in the past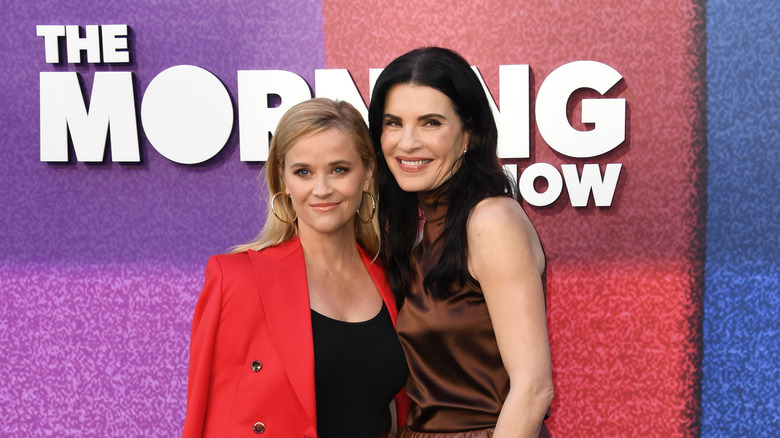 Jon Kopaloff/Getty Images
Though she's been married to her husband, lawyer Keith Lieberthal, since 2007 and has been linked to other famous men like Ron Eldard, Julianna Margulies admitted in a recent interview that people shouldn't assume that she's never been involved in a same-sex relationship. "Who's to say I haven't had my own gay experiences?" Margulies told the "Just For Variety" podcast when asked if she was nervous about playing a lesbian on "The Morning Show" (via Variety). "We're making assumptions."
Margulies also spoke about the criticism she anticipated she might receive for portraying an LGBTQ character as a heterosexual person in real life. "I know there was some trepidation of 'will lesbian actresses be angry?' and I can tell you I would never, ever be angry if a lesbian played a straight woman," Margulies told the "Just For Variety" podcast.
"The Morning Show" isn't the first project in which Margulies has portrayed a lesbian. According to New York Post, Margulies starred as Kyra Sedgwick's love interest in the 2000 film "What's Cooking." Catch a glimpse of Margulies and Reese Witherspoon's romantic rendezvous on Apple TV+.