Meet The Most Followed South Korean Actress And Model On Instagram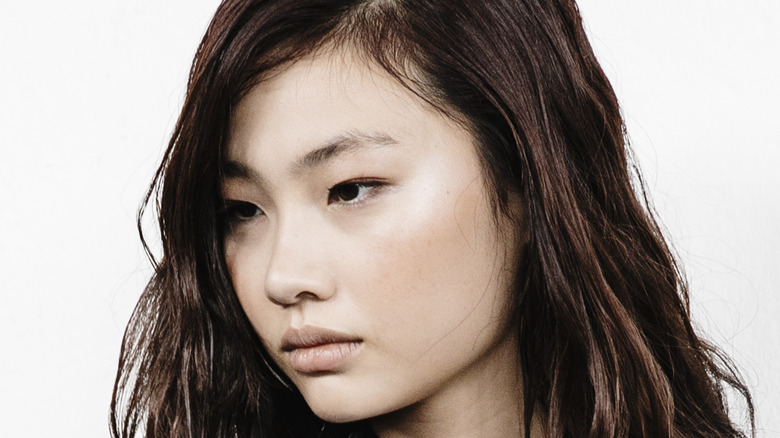 Rosdiana Ciaravolo/Getty Images
She's gained worldwide recognition since starring in Netflix's violent yet addictive series, "Squid Game." And HoYeon Jung is also now the most followed South Korean female personality on Instagram with over 20 million followers (via Glamour).
Before her first on-screen role in "Squid Game," which according to Vogue is the most streamed show ever on Netflix, the Korean star worked as a model for big names like Chanel and Louis Vuitton (via BuzzFeed). In fact, the star came in fourth place on Korea's version of "Next Top Model."
As for why the 27-year-old beauty decided to take her talents from the runway to the small screen, she told Vogue, "When I'd travel by myself on airplanes and stay at hotels, I spent most of my days just watching movies. "[Afterward] I thought more and more about myself and my position in humanity at large. Who was I? What does it mean to be human? The need to answer those questions was what brought me to acting."
Fame came fast for HoYeon Jung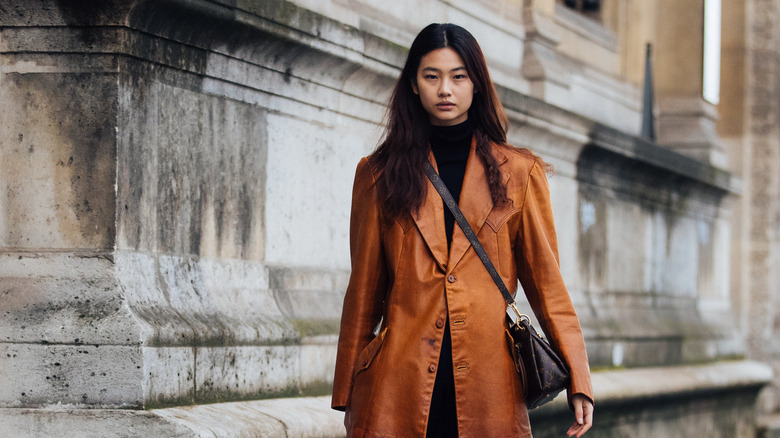 Melodie Jeng/Getty Images
Although HoYeon Jung, who was cast as Kang Sae-byeok, one of the main characters playing the game, in "Squid Game," desired a career in acting, she was still surprised to get the role, because it all happened so fast.
As she told W Korea, "When my CEO told me I'd been casted, the first thing I said was, 'Why?' I was so happy when I heard the news, but it was like a greater fear had taken over me. [I was like] 'Thank you very much, but I can do this?'" (via NME).
As NME notes, the star, who is BFFs with Blackpink's Jennie per Glamour, had only recently joined up with her new agency. But despite her surprise at landing the part, the model told W Korea she relates to her character, who left North Korea for a better life in South Korea.
"More than anything, I think I was able to accept [the character] Sae-byeok without any big difficulties because I am similar to her," she said. "In 2016, I left Korea to further my modelling career overseas, and I spent a lot of time alone. At the time, the emotion that I felt the most was 'loneliness'... That feeling of loneliness while trying to persevere and live isn't all that different."