How Jimmy Fallon Knew He Knocked His SNL Audition Out Of The Park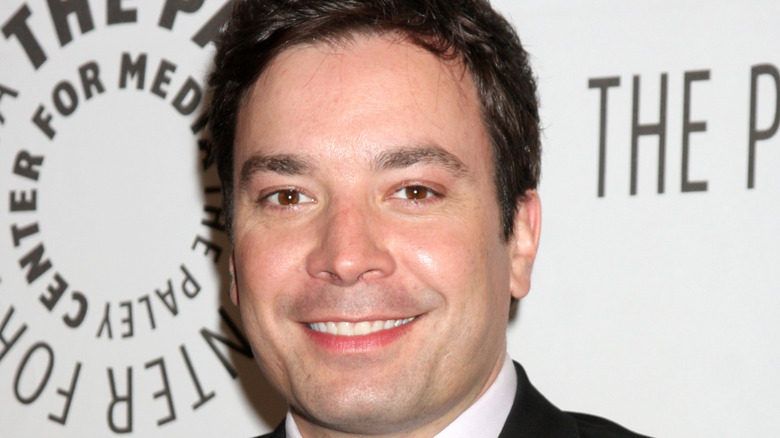 Kathy Hutchins/Shutterstock
There are a lot of "Saturday Night Live" super fans out there, but none are nearly as passionate about the show as Jimmy Fallon. According to Factinate, long before the "Tonight Show" host and "SNL" alum joined the cast, he would never miss an episode. If he had to be out during the airing of the show, his parents would record the episode on tape for him. They would even edit out some of the more 'mature' sketches. Fallon's mom was a nun before she married his father, so what else do you expect?
Although Fallon knew the ins and outs of "SNL" more than most did and was hilariously funny, he was not selected to join the cast after his first audition (via Money Inc.). As it turns out, Lorne Michaels and company decided to pick the hilarious Tracy Morgan for a spot in the cast over Fallon. However, when he got a second chance to audition for the show, Fallon was determined to make his dream a reality.
Fallon made this important executive laugh out loud during his audition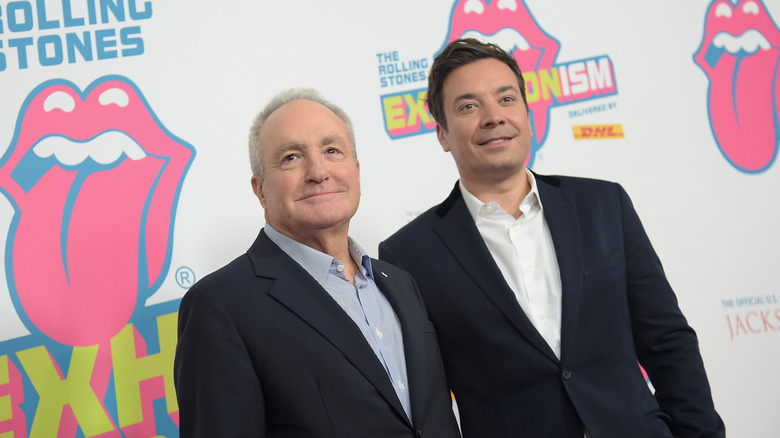 Jason Kempin/Getty Images
When it came time for Jimmy Fallon's second "Saturday Night Live" audition in 1998, he was prepared. He made a post on Instagram recalling the prep that went into his audition. "In 1998 hours before I auditioned for 'Saturday Night Live' — I got a cheeseburger and a banana health shake (ice cream, banana and wheat germ — really healthy) from Ellen's Stardust to go. I have it once a year for good luck. They now have my name on the menu," he wrote. 
After eating an interesting meal, Fallon went into his audition with an impression that was sure to wow the casting team. He was going to channel none other than "SNL" alum Adam Sandler. According to Factinate, he knew that he hit his audition out of the park when he got a usually laugh-resistant Lorne Michaels to chuckle. The producer of the hit show can be hard to please, but when he heard Fallon imitating one of his former prodigies, it was game over. He was cracking up and Fallon got the gig.