How Jeannie Mai's Ex-Husband Slammed Her After She Revealed Her Pregnancy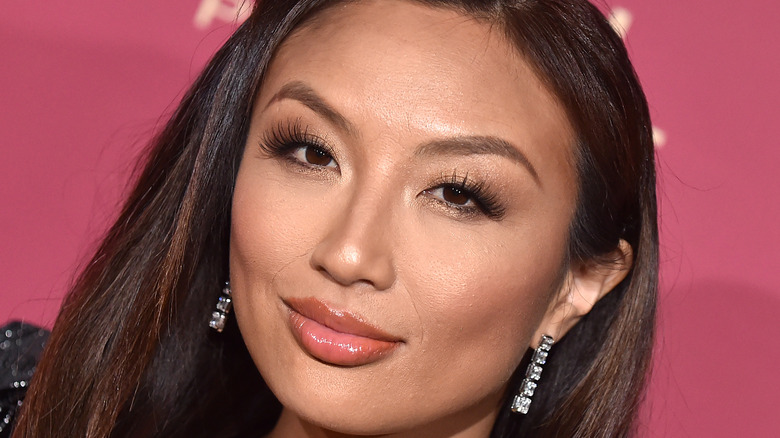 DFree/Shutterstock
Jeannie Mai has had plenty to celebrate. She tied the knot with rapper Jeezy in April 2021 during an intimate ceremony with just their immediate families and close friends in attendance at the couple's Atlanta home (via People). The two were so motivated to start a family that they began IVF treatments on their wedding day. "The Real" cohost, however, soon found out that the fertility treatments were unnecessary because she had already conceived naturally. "I call the doctor, and the doctor is like, 'Stop taking your shots. You're pregnant. You guys got pregnant on your own.' We got pregnant a week after the wedding," Mai revealed on her YouTube Channel.
The newlyweds hid the happy news for five months before Mai made the revelation on "The Real," surprising her cohosts and viewers because she'd spent years declaring she never wanted to have children. But finding the love of her life obviously changed her mind. "And there's so many reasons now that are coming to fruition as to why I would have said that then, but I do know that you never say never, and that love can really change you," she explained (via Page Six).
There is one person who isn't as happy about Mai's big news, her first husband, Freddy Harteis. The two were married from 2007 until 2018, engaging in a bitter divorce that became worse after Harteis announced he was expecting a child with another woman only six months after his split from Mai (via People).
Jeannie Mai's ex-husband lashed out after her pregnancy announcement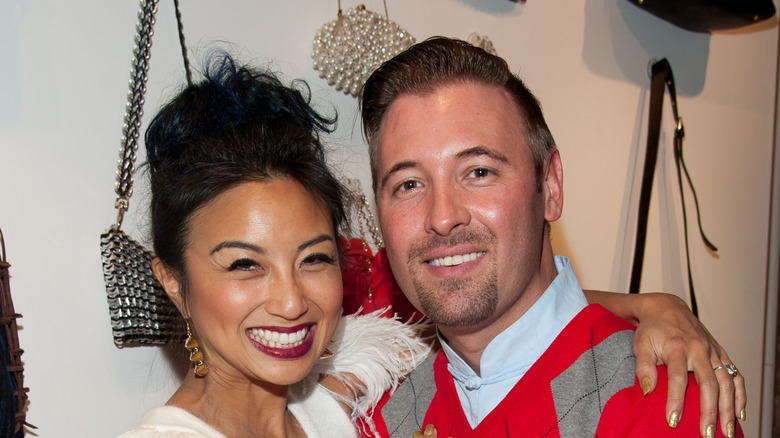 Dave Kotinsky/Getty Images
Although Jeannie Mai has said in the past she never wanted children, falling in love with new husband Jeezy changed her mind. "Meeting someone who also didn't feel safe in their life, we began to really create a place where our happiness spelled out what safe looked like around us," she explained (via Entertainment Tonight). "So, as soon as you feel safe, in a healthy relationship, all of a sudden you start having visions and dreams and for both of us at the same time, it would be becoming parents, having kids."
But after one fan joked on social media that Mai's ex-husband, Freddy Harteis, was "probably biting bricks and screaming" over her pregnancy announcement (via The Sun), Harteis, who now has two children with girlfriend Linsey Toole, fired back. "Yep. I upgraded from trash to treasure a long time ago," Harteis wrote (via Page Six). "Best decision I ever made. Congratulations. Being truly happy is an amazing feeling. Love my little family."
While Mai didn't respond, her "The Real" cohost Loni Love spoke up in her friend's defense, responding to Harteis with, "Auntie Loni here: This sounds like a woman answering ... @thehollywoodhunter you better then this ..." adding, "We were happy with your children being born so show the same grace to Baby Jenkins."