Whatever Happened To Max Weinberg After He Left Conan?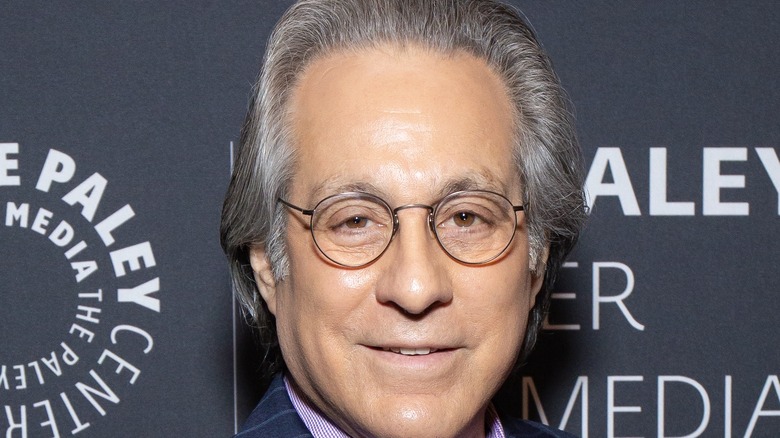 Arturo Holmes/Getty Images
A late night talk show isn't complete without a house band, and "Conan" spared no expense for its musical talent. Performing alongside Conan O'Brien for 25 years, "Jimmy Vivino and the Basic Cable Band" provided a stellar soundtrack to the host's late-night routine. O'Brien sadly had to say goodbye to the band in 2018 when his show changed to a half-hour format (via Rolling Stone) but had nothing but kind words to say for his on-screen family, who even played at his wedding to Liza Powel in 2002 (via The Sun).
"My band has been a daily source of joy in my life," O'Brien said in a tribute to the band (via YouTube). Describing them as "remarkable musicians," the host went on to say that they'd given "their talent, energy, enthusiasm, and incredible showmanship for over 4,000 hours."
This drive is unsurprising, seeing as the band is full of experienced and accomplished musicians. But prior to Jimmy Vivino leading the band, Max Weinberg was the music director for "The Tonight Show" (via Entertainment Weekly). Weinberg left the band in 2010 to deal with a heart issue (via Exclaim), but fans of Bruce Springsteen will be very familiar with the drummer, who joined the "E Street Band" in 1974 (via Tampa Bay Times).
But what did Max Weinberg do after leaving "The Tonight Show?" 
Max Weinberg made a surprise appearance on Conan O'Brien's show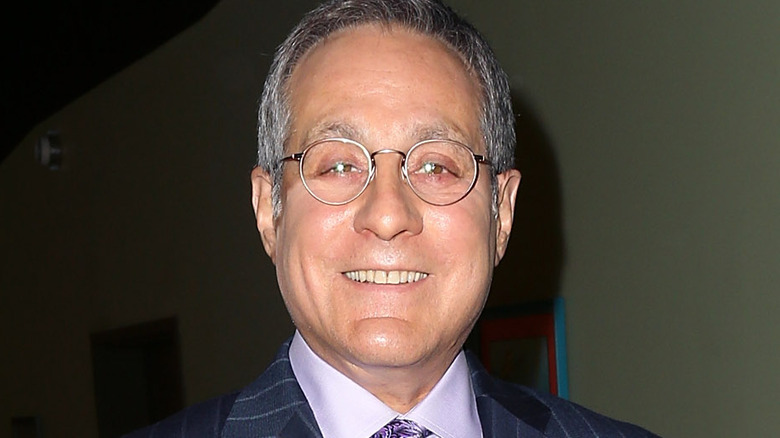 David Livingston/Getty Images
A couple of weeks after leaving "The Tonight Show," Max Weinberg underwent open-heart surgery to repair a valve. Weinberg made a full recovery and was back behind the drum kit in no time. However, he didn't join the "Basic Cable Band" on TBS' "Conan." Instead, he went back to touring with Bruce Springsteen and the "E Street Band," which he still does to this day (via app.). In 2014, he was inducted into the Rock & Roll Hall of Fame with the band (via Rolling Stone). 
Weinberg did make a guest appearance with The Basic Cable Band (via YouTube). He gladly filled in on drummer James Wormworth's behalf for a brief, amazing return to "The Tonight Show."
Weinberg is currently touring with his show "Max Weinberg's Jukebox," where he plays whatever the audience wants him to play. Guests get to choose from a list of 200 songs –- that yes, do include some Bruce Springsteen hits –- and he and his band play will play the most popular requests (via Max Weinberg).