Inside Lil' Kim And 50 Cent's Feud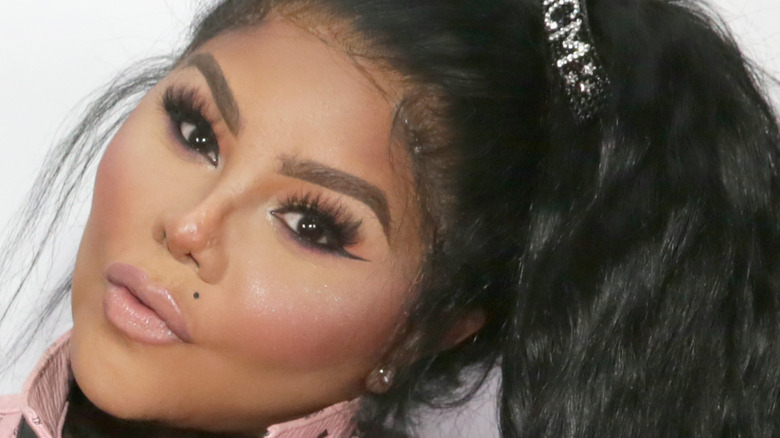 Mireya Acierto/Getty Images
They're two of the biggest stars in hip hop history, but Lil' Kim and 50 Cent just can't seem to find common ground. According to Today, back in 2005, Kim told the Associated Press she wasn't a fan because "his music is hardcore ... violent." Kim added, "I feel like in his personal life, his real life, he carries that on, and that's not a great message, you know what I mean? I think he promotes it." Their beef was already well established at that point, with Kim noting it wasn't "cool" for a man to fight publicly with a woman. She reasoned, "If I was selling six, seven million records, I'm not mad at anyone! How can you still be angry at people, still want to come at people? You're making money, you're selling millions of records, you should do something with that leverage." 
Newsweek reported that the trouble started almost immediately after the rappers' hit collaboration on 2003 release "Magic Stick," with Fifty publicly calling Kim out, both during his concerts and in various songs, too. He dissed her on "Piggy Bank," released in 2005, which contained the lyric, "Freak b***h look like Kim before the surgery." Likewise, in "Love Me," Fifty's collaboration with Eminem and Obie Trice, the rapper admitted, "I thought Lil' Kim was hot, 'til she start f*****g with her nose." It's really no wonder Kim felt his music, and attitude, went a bit too far as a result. However, although this feud seemingly burned out in the early 2000s, it's been shockingly reignited once again.
Lil' Kim accused 50 Cent of being 'obsessed' with her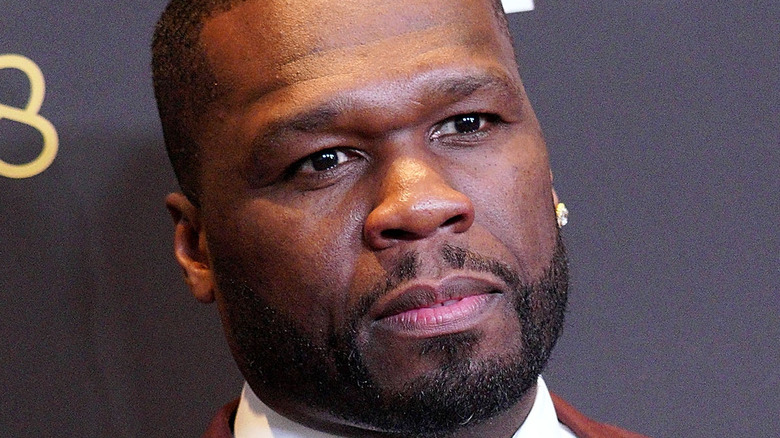 Jc Olivera/Getty Images
The trouble started (again) in July 2021 when, according to Page Six, Lil' Kim called out long-time frenemy 50 Cent for comparing a recent look of her's to that of an owl. Sharing a side-by-side comparison to Instagram, the superstar rapper claimed she didn't care what he had to say. Kim then revealed the real source of Fifty's ire was that, allegedly, she'd once rejected him, noting, "@50cent I see u still in ur feels about that dinner date u asked me on that I had to turn down. Let it go u have a beautiful girlfriend, I have a loving husband. Let it go." She also hilariously took the opportunity to promote her book, "The Queen Bee." However, in October 2021, 50 Cent posted a meme poking fun at her again. 
The New York Post noted the rapper posted and then deleted a video of Kim dancing alongside a leprechaun. The implication was the famously small star resembled the mythical creature. Kim wrote in response, "Ur so Obsessed wit me this is getting creepy." She added that Fifty was really reaching because he, apparently, just can't let it go. The rapper then re-uploaded the clip and captioned it, "all i said was i thought this was funny," in response to intense backlash from Kim's fans, one of whom described Fifty as "a broken man." They also echoed Kim's comments from years ago, about how he should be focused on his success instead.