Inside Adam Carolla And Jimmy Kimmel's Relationship Today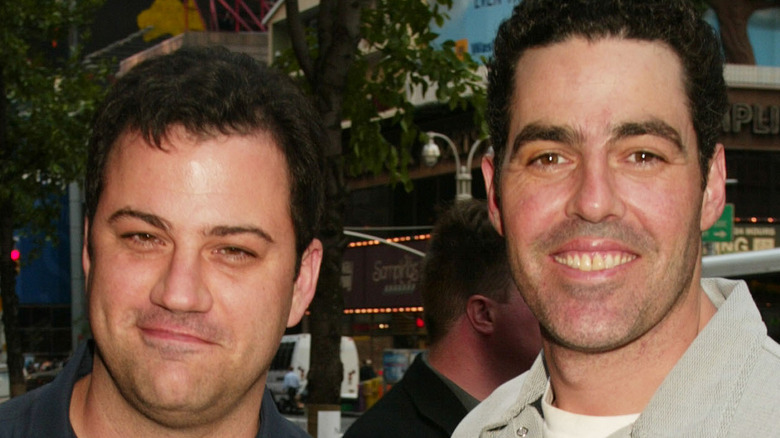 Scott Gries/Getty Images
At one time, Adam Carolla and Jimmy Kimmel were the faces of "The Man Show," a little-known comedy series on Comedy Central that ran from 1999 to 2004 and poked fun at — what else? — men. All their quirks, their bad habits, and even their softer sides (sometimes) were explored through comedy and laughs as two friends, Carolla and Kimmel, teamed up to create this "joyous celebration of chauvinism," as Kimmel once put it (via The New York Times). It left some women turned off but launched the two hosts' comedy careers.
Kimmel went on to host his own late-night talk show, "Jimmy Kimmel Live," which has been airing on ABC since 2003, while Carolla went on to make the Guinness Book of World Records in 2011 for having the most downloaded podcast, "The Adam Carolla Show," which he still hosts, as of this writing (via Business Wire). 
But are Adam Carolla and Jimmy Kimmel still as good friends today as they were two decades ago when their television comedy careers took off?
Adam Carolla and Jimmy Kimmel's unlikely friendship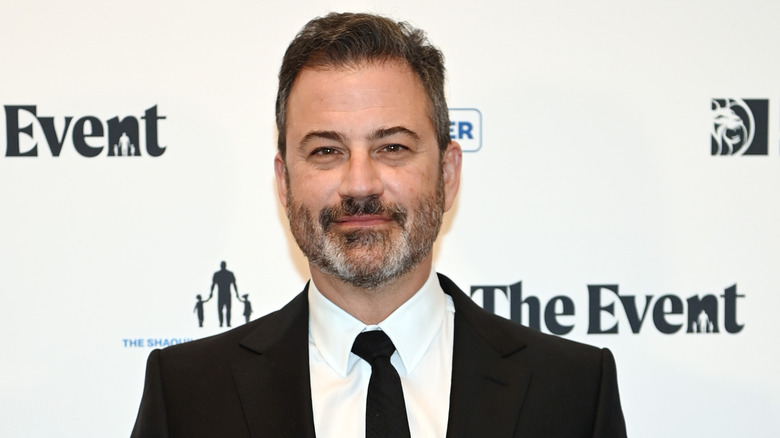 Denise Truscello/Getty Images
Although Adam Carolla and Jimmy Kimmel are on opposite ends of the political spectrum, the two hit it off when they first met in 1994 on a small public-access TV show. That friendship led to "The Man Show" five years later (via The Things), and that friendship still endures as of this writing, with Carolla being one of Kimmel's most frequent guests on his late-night show.
Even when the COVID-19 pandemic began and Kimmel took it much more seriously than the more conservative-minded Carolla, their friendship endured and Kimmel used "The Howard Stern Show" to defend his old friend. When Stern asked Kimmel why Carolla would make fun of people for taking precautions during the pandemic. Kimmel's defense was to poke more fun at his old friend and explain his views on health and science in a comedic way.
"Adam doesn't use shampoo or soap," Kimmel said. "And when he announced he had gone 30 or more days with not using it, he got a horrible case of pink eye." He then told the tale of the time when Carolla visited his home and urinated in his children's sandbox. After those explanations, Stern and his co-host, Robin Quivers, seemed to understand.
Adam Carolla came to Jimmy Kimmel's defense for past transgressions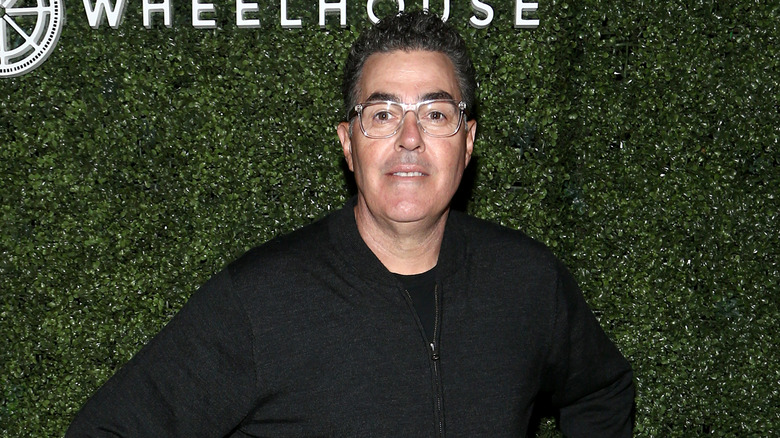 Tommaso Boddi/Getty Images
While Adam Carolla came under fire in 2020 for his views on COVID-19, claiming people were getting played, Jimmy Kimmel endured his own controversy when he finally apologized for the fact that he appeared in blackface while impersonating celebrities like NBA star Karl Malone on "The Man Show."
"I have long been reluctant to address this, as I knew doing so would be celebrated as a victory by those who equate apologies with weakness and cheer for leaders who use prejudice to divide us. That delay was a mistake," Kimmel said in a statement (via USA Today), explaining that he "never considered that this might be seen as anything other than an imitation of a fellow human being, one that had no more to do with Karl's skin color than it did his bulging muscles and bald head."
Carolla then went on to defend his old friend on his podcast. "He is the most decent person you've ever met," he said (via USA Today). "He is the most generous person you've ever met ... If everyone was like Jimmy Kimmel, we'd be living in a f****** utopia."