What We Know About Leah Remini Guest Hosting For Wendy Williams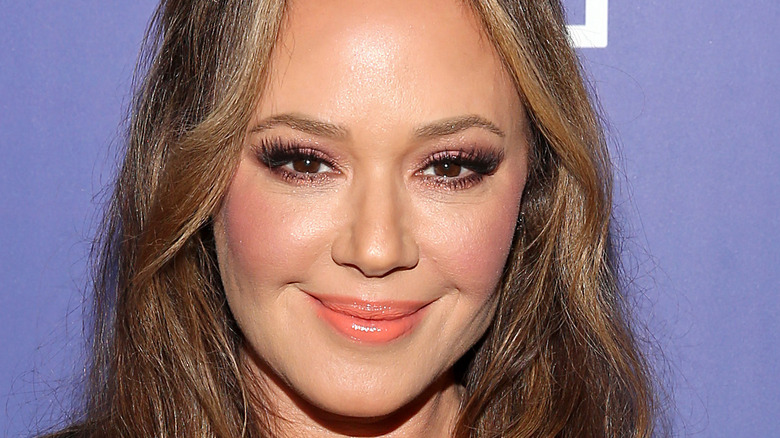 Jesse Grant/Getty Images
Despite the fact that her television show is set to debut its 13th season in only a matter of days, Wendy Williams continues to struggle through a series of health issues related to her thyroid condition and Graves' disease. Since 2018, Williams has been publicly struggling to overcome symptoms related to Graves' disease, which include brain fog, depression, fatigue, muscle weakness, tremors, high blood pressure, and bulging eyes, according to the Mayo Clinic.
More recently, though, these symptoms have caused Williams to delay the premiere of the 13th season of "The Wendy Williams Show" a number of times. Last month, Williams postponed several appearances intended to promote the 13th season of "The Wendy Williams Show." After postponing the premiere of the new season from September 20 to October 4, Williams' team announced yet again that the show would be postponed again from October 4 to October 18, per Page Six. "She has been and continues to be under a doctor's care and is still not ready to return to work. We plan to return with new shows on Oct. 18. Her breakthrough COVID case is no longer an issue and she has tested negative, but she is still dealing with some ongoing medical issues," Williams' team wrote on the show's Instagram page.
Earlier this week, Williams' team finally confirmed what many had feared — that Williams would not be returning to star on her own show throughout the first week of its 13th season.
Leah Remini will be guest hosting for Wendy Williams next week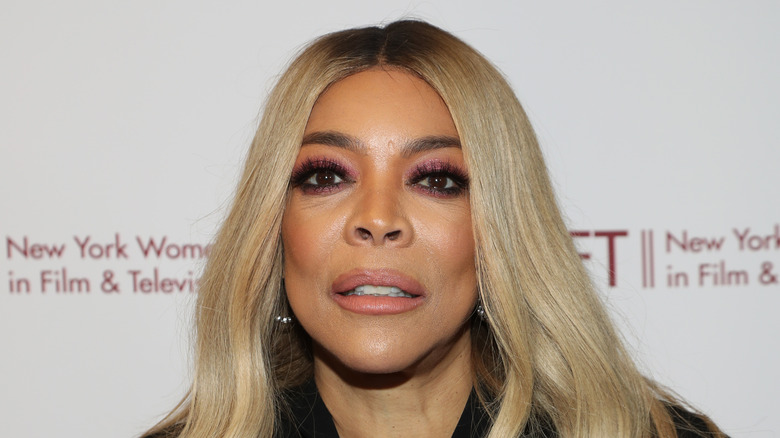 Manny Carabel/Getty Images
From October 19 to 22, actress and "People Puzzler" game show host Leah Remini will take over hosting duties from Wendy Williams on "The Wendy Williams Show." This news was revealed earlier this week just shortly after Williams' team posted an update about her health to the show's Instagram page. "[Williams] is making progress but is experiencing serious complications as a direct result of Graves' Disease and her thyroid condition," Williams' team posted to Instagram on Tuesday. "It has been determined that more time is needed before she is able to return to her live hosting duties. Wendy is a valued and stalwart member of the Debmar-Mercury family and has been so for 12 years. We want her health to be her top priority. As soon as she's ready, she will be back in her treasured purple chair."
Remini will be taking over as the temporary host of the show on Tuesday, while Monday's Hot Talk panel will be hosted by Bevy Smith, Michael Yo, Elizabeth Wagmeister, and Devyn Simone. "Wendy's shoes are hard to fill, so we needed to find the right fit," the show's executive producer David Perler told People. "Leah will bring a lot of fun and energy to our viewers with a few surprises along the way."
It is unclear when Williams will be returning to host "The Wendy Williams Show."