What We Know About The Scary Accident That Landed Katey Sagal In The Hospital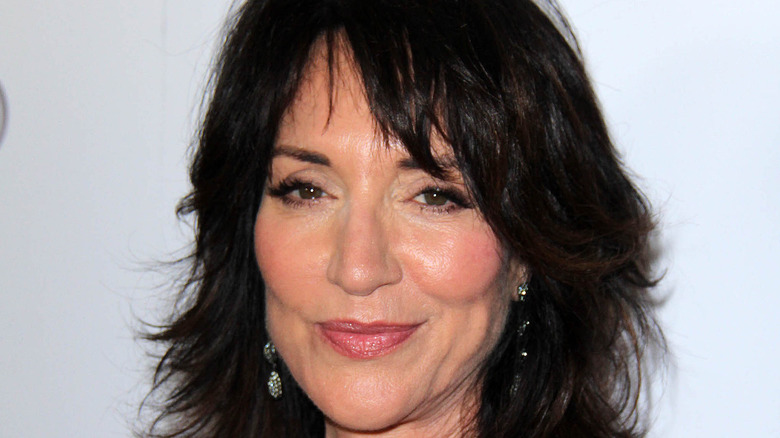 Kathy Hutchins/Shutterstock
"Married... With Children" and "Sons of Anarchy" star Katey Sagal was involved in a frightening accident on October 14. According to TMZ, the actress was crossing a Los Angeles street just before midnight when she was hit by a car. Sagal was reportedly walking along the crosswalk at the same time a Tesla was making a left turn. The driver apparently didn't see Sagal, and struck her accidentally.
Sources tell the outlet that police and an ambulance were summoned to the scene; the unidentified driver remained to help the injured actress. The driver was not under the influence and was not cited or arrested. Sagal was taken to the hospital and treated for non-life-threatening injuries. A separate source confirmed to Page Six that she "will be fine and is going home today."
News of the accident spread quickly on social media, and soon Katey Sagal was trending on Twitter. Tons of well wishes poured in, including this one from a fan: "Someone hit Katey Sagal with their car and I want to gather up a posse and track them down. Katey is a national treasure. Do not hit her with your car."
Katey Sagal got get-well wishes from some out-of-this-world friends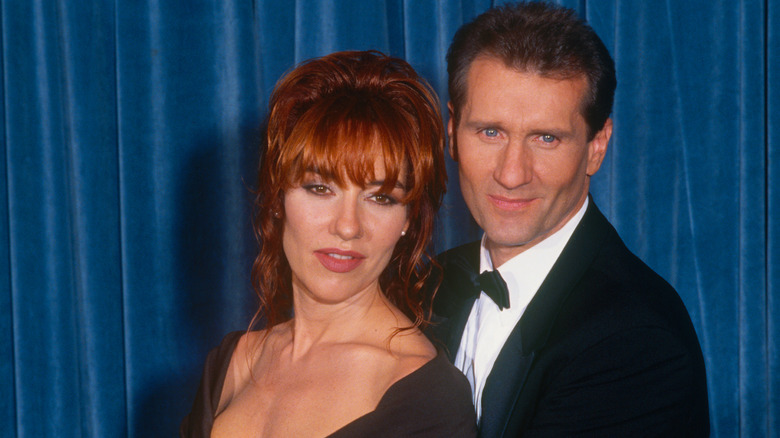 George Rose/Getty Images
Among the well-wishers on Twitter were some of her co-stars on the long-running animated series "Futurama." For the series' 14-year run, Sagal played Leela, a cyclops-like alien with an hourglass figure. John DiMaggio, who voiced the snarky robot Bender, tweeted: "@KateySagal big loving shout out to you, hoping that you're doing ok!!" The tweet caught the attention of fellow voice actor Maurice LaMarche, who portrayed Kif, Morbo, and Calculon on the show. LaMarche replied, "Holy crap! I'm just learning of this now! Sending love and healing thoughts to you, @KateySagal!"
Some fans indulged in a little black humor, knowing Sagal wasn't badly hurt. A few joked that Al Bundy — Sagal's on-screen husband on "Married... With Children," portrayed by Ed O'Neill — was actually the one behind the wheel. Another blamed the car's inventor: "Adding Katey Sagal getting hit by a Tesla to Musk's crimes."
Most recently, Katey Sagal has had a recurring role in "The Connors" as Louise, the love interest of widower Dan Conner. Her accident occurred just a day after the latest episode of the show, in which Louise and Dan got married, per Entertainment Tonight. No word yet on whether taping of the show will be postponed during her recovery.