This Is Why Kathie Lee Gifford's Daughter Cassidy Had Two Weddings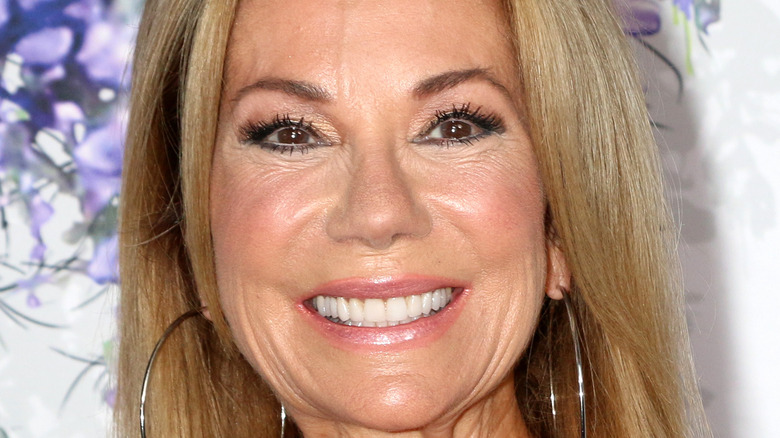 Kathy Hutchins/Shutterstock
Unlike most of us during the pandemic, Kathie Lee Gifford had a busy 2020. After taking a step back from her co-hosting duties on "Today" two years ago, the award-winning talk show host has produced and written a feature film, published a New York Times bestseller and spent more time with her family, she noted on her website. She's also taken a second chance on love with Randy Crook — and watched each of her children get married (twice!).
In June 2020, her daughter Cassidy Gifford had an intimate, COVID-safe ceremony with Ben Wierda, and the TV host shared an Instagram photo to mark the occasion. "When the mother of the bride can't contain her joy!!!" she captioned the image of herself on a tractor. At her son Cody's late summer wedding to Erika Brown, Kathie Lee posted a picture of the two on Instagram, captioning it, "God gave us a glorious day to celebrate this glorious couple. So grateful." 
But quarantined Kathie Lee probably had no idea that she would be ecstatically celebrating her daughter's wedding yet again.
Cassidy Gifford's wedding was a 'four-day bash'
After Cassidy Gifford's ceremony last year, the bride's manager told People, "Ben [Wierda] and Cassidy got married in an intimate setting in his backyard in Michigan....They're planning on having a big celebration when it's safe to do so in the future." That future was last weekend.
Kathie Lee Gifford opened up about Cassidy's second wedding in Nashville, telling People, "It's a great party town, I tell you... We had about 180 guests. Still smaller than it was going to be. A lot of people are still worried about mingling, of course, during COVID." The original ceremony had 18 guests — so this was still a much bigger celebration that the first one.
Kathie Lee couldn't help but gush about the larger event. "She's never worn her wedding dress until now, or had her big party with the band and all that fun stuff," she said, noting that Cassidy "did the works this time." After the "four-day bash," Kathie Lee joked, "Momma is tired."
As for her son Cody, he also had a second wedding; he and Erika Brown held the festivities Connecticut in September. "We saw people we haven't seen in almost two years now because of COVID ... It's just wonderful to see people you love," Kathie Lee revealed.