Here's What The October 20 Full Moon Means For Earth Signs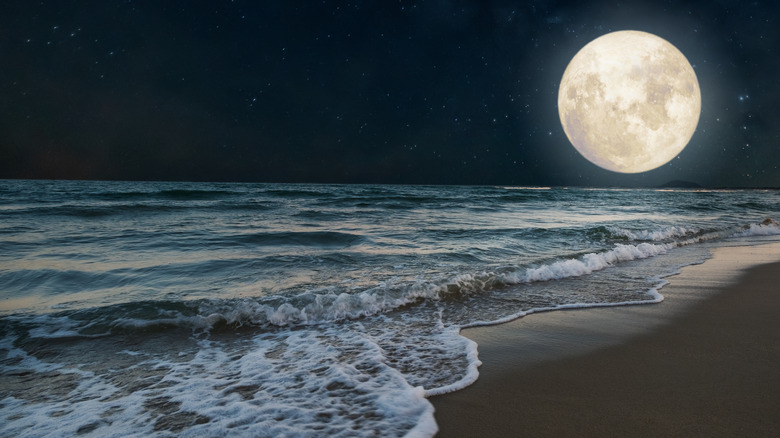 jakkapan/Shutterstock
The full moon on October 20 will fall under the sign of Aries. Also called the Hunter's Moon, this particular moon will offer up some big changes to many members of the zodiac, per Russh. With the Aries energy behind it, the full moon will usher in a season of motivation, inspiration, and invigoration that will encourage many to make some much-needed changes to their lives. These changes will likely lead to a happier and healthier lifestyle and are coming just in time for the holiday season.
However, planet retrograde could throw a wrench into your plans as October winds down. "[The] Aries full moon fires up emotions and reactions," famed astrologers The Astro Twins wrote for Mind Body Green. "Then, an October 22 Mars-Pluto square pours kerosene on those inflamed feelings, bringing on a battle of wills right as the Sun slides into Scorpio. Life will intensify as momentum picks up. All the more reason to pace yourself and let October unfold in its own due time."
For those born under an Earth sign such as Taurus, Virgo, and Capricorn this could prove to be a time of high emotions, financial issues, and self-discovery.
October's full moon could bring big changes for Earth signs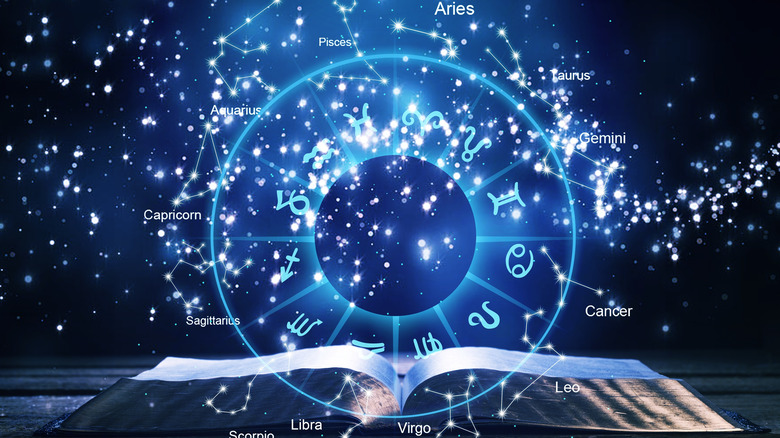 Billion Photos/Shutterstock
Vogue notes that the October 20 full moon will be a time of heightened emotions for many zodiac signs, especially Earth signs such as Taurus, Virgo, and Capricorn. If you're a Taurus (born between April 21 and May 21), your wellbeing will be highlighted. Do what you can to keep yourself on track such as practicing self-care, meditation, or making your space more lovable. Getting yourself into a good routine will help you combat any stressful situations to come.
For Virgos (born between August 24 and September 22), you might find yourself feeling uneasy about issues connected to money this month. Since Virgos love to have things under control, this will be something that you should take care of quickly and then move on from. However, be sure to handle the situation in a mature and responsible manner so that it can stay in the past.
Capricorn (born between December 22 and January 20) will be ultra-focused on their living space during the October 20 full moon. This could mean that you'll finish a home project that you've been putting off, or decide to completely redecorate your living area. The restlessness you feel about your home may begin to die down with the waning moon, so be sure to make decisions about changing your home with a clear and confident mindset.
It seems that this month's full moon is full of possibilities for Earth signs, and could lead to some very interesting life changes.