What John Oliver Really Wanted To Be Before He Became A Famous Comedian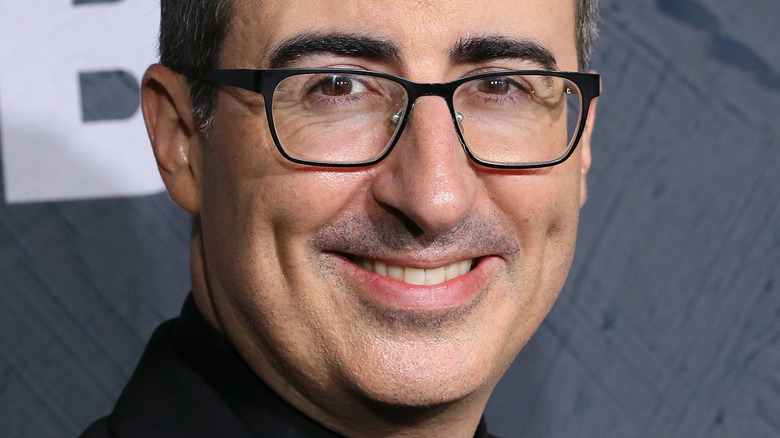 David Livingston/Getty Images
Some comedians know they want to have a career in entertainment from an early age, while others end up in the profession almost by accident. For John Oliver, his dreams were rooted in sports, rather than comedy.
Born in Erdington, a town near Birmingham in England (per Bustle), Oliver had his sights set on becoming a soccer star. A self-described "big Liverpool fan" (via Liverpool FC), the comedian spent his childhood dreaming of playing the traditional English sport. Both his parents were from Liverpool, so it was a given that he'd be a fan of the team (per NBC Sports).
"All I wanted was to be a professional football player. This is Plan B," Oliver said during an appearance on "The Late Show with David Letterman" (via Paste). As The Sports Bank notes, comedy was an afterthought for Oliver, who spent his early years focusing on becoming a football player. He'd even go to Liverpool's home stadium at Anfield wearing a soccer uniform just in case the team ran out of substitutes and he could offer his services. "It didn't border on delusion. It set up house in the epicenter of delusion," he told Rolling Stone in 2014.
John Oliver is a huge fan of Liverpool FC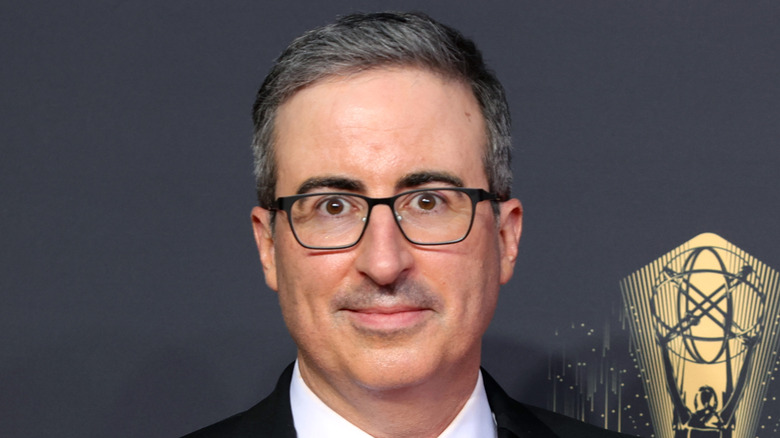 Rich Fury/Getty Images
It wasn't just John Oliver who wanted a career in football. It was his dad as well, according to The Sports Bank. But after a coach told Oliver he didn't have what it took, both realized the sport may not be a great career option after all.
Despite his dreams of being a professional footballer being shattered, Oliver has continued to show his support for Liverpool FC, even after making the move to the United States. He is a regular face on the Liverpool FC YouTube channel, sharing his love for the team and explaining why he's been such a huge fan from a young age.
In one Liverpool FC video from 2016, you can see just how much team memorabilia and merchandise Oliver has, which he proudly displays in his office at HBO. There's a t-shirt, a hat, multiple soccer balls, photos, and more. And in a 2019 video for the channel, he's seen lifting the UEFA Cup and says it's "as proud as my dad is ever going to get of me." (Liverpool has won six European cups, per Liverpool FC.) Oliver may not be a professional soccer player, but he's definitely rooting for the team as a die-hard fan.