Why Are Rumors Flying About Lala Kent And Randall Emmett?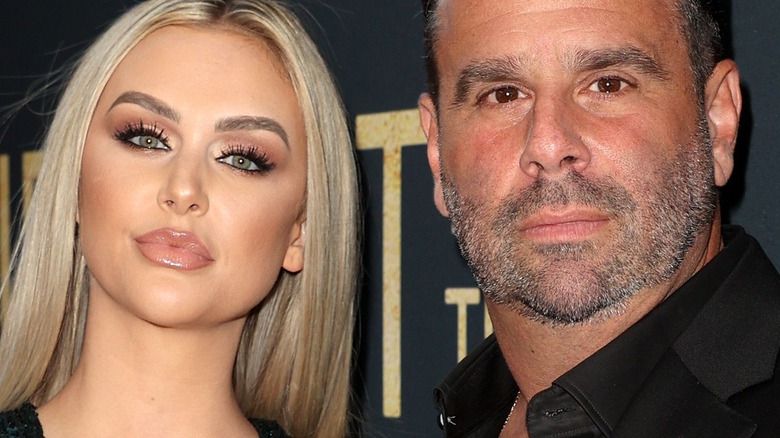 Kevin Winter/Getty Images
Lala Kent has earned herself the reputation for being fiery, bold, and not willing to put up with any disrespect while on the hit reality TV show "Vanderpump Rules." Kent is quick to clap back and even quicker to cancel you. This is why it comes as no surprise that when Kent faces trouble with fiancé Randall Emmett, her instant impulse is to effectively delete his existence from her social media.
Kent and Emmett are no strangers to drama. Their relationship has often been met with skepticism both on the show and in reality — it was even complete with a public feud with rapper 50 Cent. However, Kent relentlessly defends their union, and it was made official when Emmett proposed in September 2018, and even more so when the couple welcomed their baby girl, Ocean, in 2021 (via Us Weekly Magazine). However, Kent's Instagram story has suddenly suggested that things have taken a turn for the worse for the couple.
Lala Kent checks into a hotel while cheating rumors circulate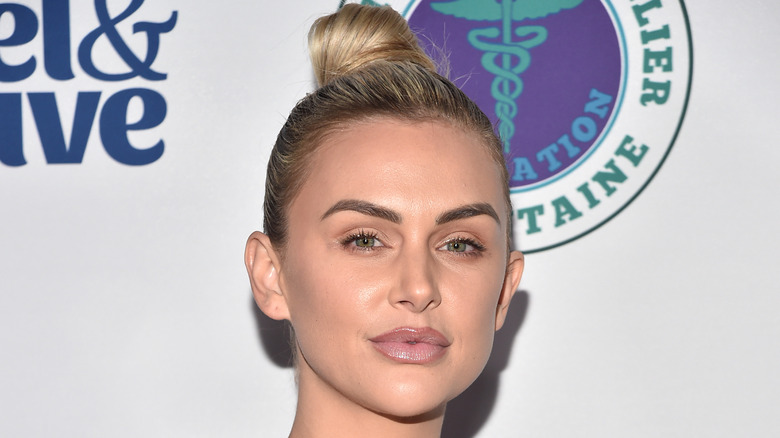 Alberto E. Rodriguez/Getty Images
Lala Kent sparked rumors that she and Randall Emmett have split when she uploaded an Instagram story on October 18, 2021, picturing her walking into a hotel with friends while playing Beyoncé's "Sorry" from the album "Lemonade" (which was reportedly and infamously about Jay-Z's infidelity). Kent made the message clear by choosing to include the lyrics, "Now you want to say you're sorry/ Now you want to call me crying/ Now you gotta see me wilding," while seemingly checking in to what appears to be the Beverly Hills Hotel with friends and her baby, Ocean.
The Instagram story came coupled with the seeming evidence that Kent managed to erase all photos of Randall Emmett from her Instagram account, as of publication. This all unfolded after Kent liked an Instagram post from another user that addressed rumors of Emmett cheating with a couple of cocktail waitresses. The rumor mill has convenient timing, considering Emmett is currently in Nashville and was photographed with two women. The fan who saw him even claimed he attempted to hide (via Reddit).
This isn't the first time Kent has erased Emmett from her social media. During a since-deleted Instagram post, the reality star shared that when she's erased his photos in the past, it has been, "In a moment of feeling protective, angry, and impulsive," (via E! Online). Which begs the question — what did he do this time?