Gabby Petito's Parents Reveal Their Early Impression Of Brian Laundrie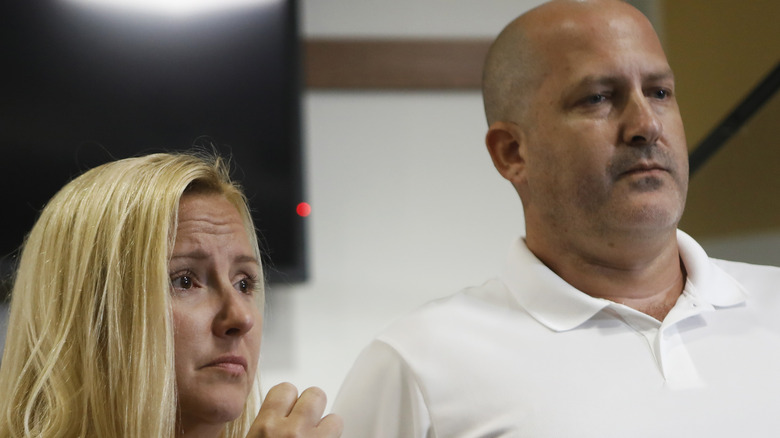 Octavio Jones/Getty Images
The disappearance and murder of Gabby Petito has enraptured the world. A blogger with a knack for adventure, Petito set out on a road trip with her partner, Brain Laundrie, but she never returned. Instead, Laundrie returned home to Florida alone with her car and tight lips, refusing to speak on her whereabouts. The two were seen fighting publicly in early August 2021, and by mid-September, after Laundrie returned home without her, Petito's body was found (via Insider).
The Petito case is a heartbreaking one, but what we know about Petito is that she chronicled her journey through her blogging and Instagram, which helped fuel international interest in finding her. Since her disappearance, the Laundrie family has been quiet, and Petito's father has had harsh words for the Laundries because of this. Still, while everyone scrambles to find Laundrie, who disappeared shortly after returning home, Florida police are confused by Laundrie's case.
Petito's case has had many turns, but it's far from over. Laundrie has yet to be seen, and many believe his family know more than they're letting on. Petito's family, too, are revealing new information that could help finally gain justice for their daughter.
Gabby Petito's parents thought Brian Laundrie was 'quiet and polite'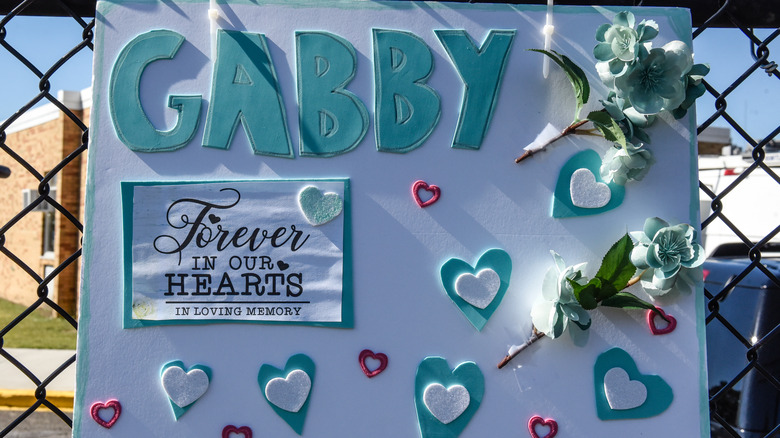 Stephanie Keith/Getty Images
Gabby Petito's parents have been vocal about their daughter's disappearance since the second Brian Laundrie returned home without her, and now they've revealed how they really felt about Laundrie when they met him. Joe Petito and Nicole Schmidt appeared on "60 Minutes Australia," where they revealed that they didn't see Laundrie as being capable of such darkness (via YouTube).
According to the New York Post, Gabby's parents were worried when she told them about her road trip, but they knew she had to make the decision for herself. "I felt safe because she was with Brian and I felt like she would be OK," Schmidt told "60 Minutes Australia." "I thought he would take care of her."
Gabby's parents thought this because, around them, Laundrie always appeared kind. He was a "quiet and polite" man, per their earliest impressions of him. However, Joe and Schmidt didn't know about the fighting going on between their daughter and Laundrie. "She did look happy. But as we look more and more into this, it might not have been as great as people online perceive," Joe added.
Impressions can be deceiving, and Laundrie allegedly committed the worst deception a person can make. Gabby's family continues to be in our thoughts.