Here's What The October 20 Full Moon Means For Fire Signs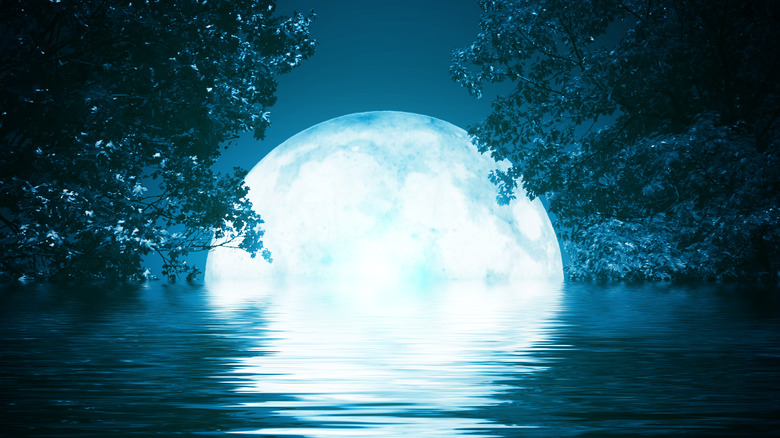 Laura Crazy/Shutterstock
There's never a dull moment in the universe, and during spooky season, it's kicked into overdrive. With Mercury turning direct on October 18, 2021, you can finally stop blaming every single mood swing on it and focus on basking in the power of the upcoming full hunter's moon in the sign of Aries. You'll be able to feel the power of this moon phase during its peak at 10:56 am ET on October 20, 2021. Full moons are filled with energy, and they're an invitation to re-evaluate and reflect. It's also a time to consider what you wish to release going forward and what change you want to usher in.
According to Women's Health Magazine, this full moon offers the promise of better communication. It's pushing you to face your fears and confront them head-on. The full moon in Aries will bring your emotions to a boiling point and help you gain clarity on what it is you really want, as well as what you need to do and say to get it. With things heating up, what could that possibly mean for fire signs?
Full hunter's moon means big moves for Aries, Leo, and Sagittarius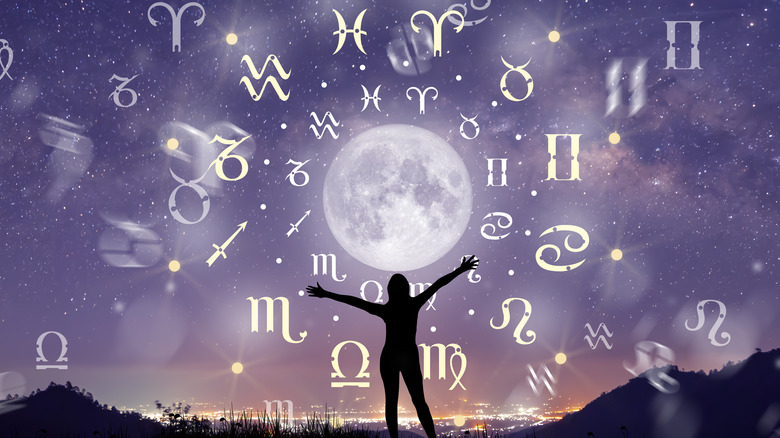 Peach ShutterStock/Shutterstock
According to The Old Farmer's Almanac, the full hunter's moon traditionally symbolized a time for heading out to hunt and prepare for winter, but what could that mean for your sign today? It's time to get out there, and demand what you want and what you deserve.
For Aries (born between March 20 to April 21), this full moon falls in your sign. You'll especially feel the power of it and the fire urging to face yourself and look within for answers of where to go next and what new challenges you're finally ready to face. Don't let fear strike you down — push through and choose you (via Elite Daily).
For Leo (born between July 23 and August 22), this full moon represents the urgency to take risks. It's time to refocus and push yourself to limits you've been doubting recently (via Mind Body Green). Shake things up, and finally take the leap to put your manifestations into action.
For Sagittarius (born between November 23 and December 21), this full moon lands in your fifth house of love and self-expression, which naturally means things are heating up for you in the romance department. Use the power of this full moon to go for it, make that move, and tell that person how you feel. Show your heart to others and reap the rewards.