What The Sex And The City Author Really Thinks Of The Show And Its Revival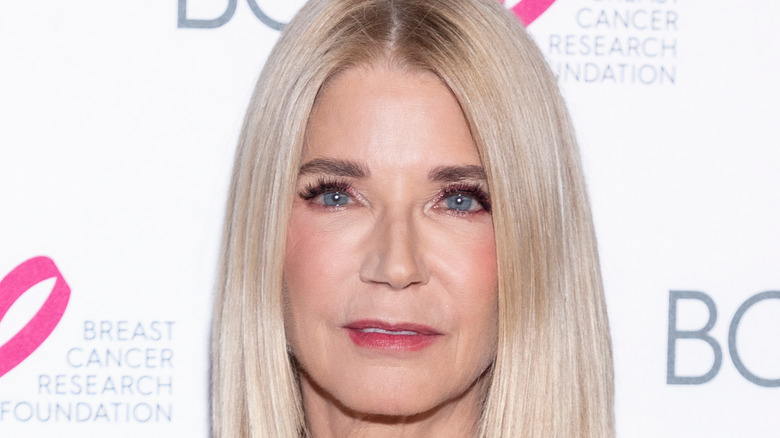 Sam Aronov/Shutterstock
Before "Sex and the City" became a cultural phenomenon, it was a newspaper column written by Candace Bushnell. After publishing her  writings in a book, Darren Star then snatched up the rights to it — reportedly for only $50,000 — and sold the idea of turning it into a series to HBO. The show, starring Sarah Jessica Parker, Kim Cattrall, Kristin Davis, and Cynthia Nixon, ran for six seasons and made Emmy history by becoming the first cable series to win Outstanding Comedy Series in 2001 (via Cheat Sheet). 
No one was more surprised by its success, however than Bushnell. "I never envisioned it for the screen," she told Entertainment Weekly. "The column was never meant for a mass audience; it was just for the New York Observer readership, which is a very select group."
Yet "Sex and the City" also spawned two feature films and is now getting a reboot — "And Just Like That..." — that will premiere on HBO Max by the end of 2021. While legions of fans are rejoicing, Bushnell is calling the show "not every feminist." 
"I don't look at the TV show the way other people look at it. I don't parse every little bit. It's a great show, it's really funny. But there are fans who ... it's like, that show really guides them," she told the New York Post, adding she thinks viewers "should not base their lives" on its characters and their decisions.
Candace Bushnell doesn't think fans should watch SATC too closely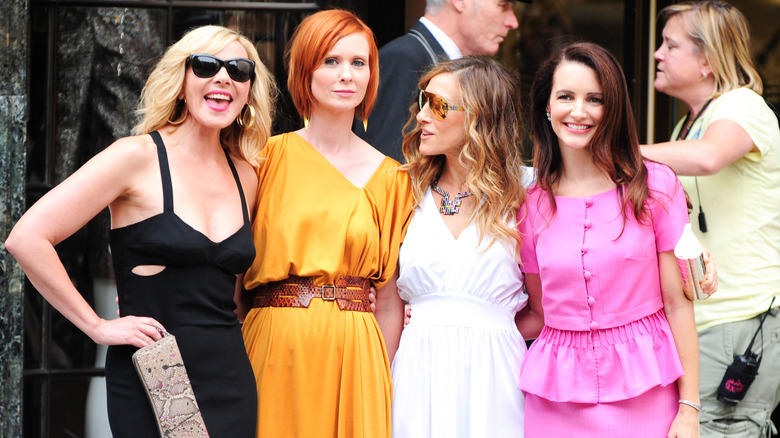 Ray Tamarra/Getty Images
Although Candace Bushnell found success with "Sex and the City," she doesn't believe that viewers should watch the show for any life lessons. "The reality is, finding a guy is maybe not your best economic choice in the long term. Men can be very dangerous to women in a lot of different ways. We never talk about this, but that's something that women need to think about: You can do a lot less ... when you have to rely on a man. The TV show and the message were not very feminist at the end," the author told the New York Post. 
As for the revival, Bushnell is far from surprised. "HBO's going to make money on it. They're going to exploit it as much as they can," she said. "They rebooted 'Gossip Girl.' If they didn't reboot 'Sex in the City,' it would be really strange." 
Details about "And Just Like That" are being kept under wraps, but it has been revealed (via Insider) that it will be a ten-episode limited series, with Sarah Jessica Parker, Cynthia Nixon, and Kim Cattrall all reprising their roles (Kim Cattrall decided to skip it). And in case anyone was wondering, Bushnell will definitely be watching — especially since she'll still be getting "a little bit of money" if it's successful.