Why Chicago Fire Fans Are Hoping Cruz Will Choose This Name For His Baby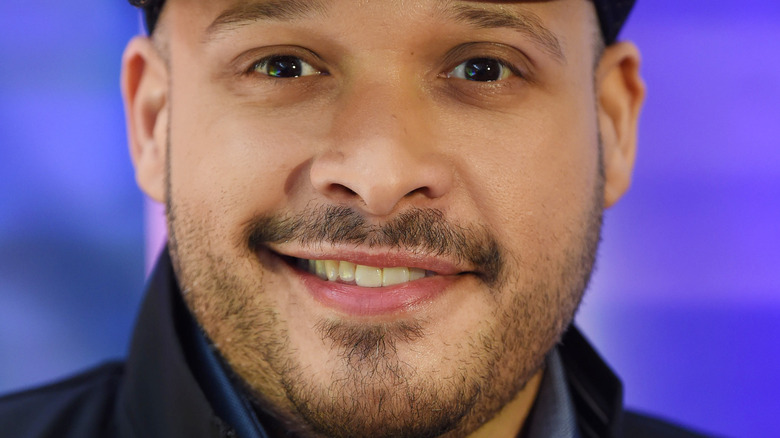 Dimitrios Kambouris/Getty Images
Firefighter Joe Cruz on "Chicago Fire," played by actor Joe Minoso, hasn't had it easy on the show since Season 9. He was part of Squad 3, a group of firefighters attempting an underwater rescue that left them without oxygen (via TV Insider). Fans were concerned he would not make it out alive, but he did! Unfortunately, the trauma of such an event will live on with him for a while and continue to be a storyline throughout the show's latest season.
In an interview with TV Insider, Minoso said this, "Over the course of the first few episodes, we're going to be watching Cruz deal with really kind of a psychological trauma after the events of that capsized boat, which is making it difficult for him to perform everyday functions as a firefighter, especially as a member of Squad." He continued to explain, "It's going to take the help of the entire team to see if we can pull Cruz out of that mindset and back into a place where he can really attack the job the way he usually does."
However, there are happy moments taking place in Cruz's life. The character is expecting a child, per Showbiz Cheat Sheet, and fans are hoping he will pick one specific name for the new addition.
Fans want Cruz to pay tribute to a fallen friend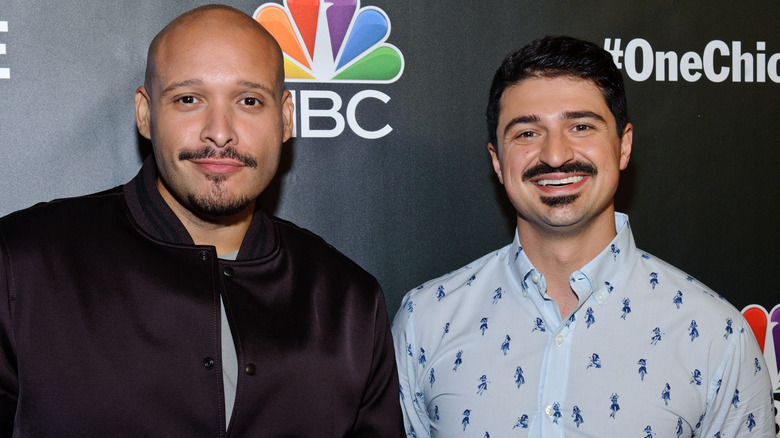 Timothy Hiatt/Getty Images
Fans of "Chicago Fire" are hoping Joe Cruz will name his new baby after a fallen friend. During the show's 8th season premiere, firefighter Brian "Otis" Zvonecek was killed (via The Sun). Cruz and Otis were close friends, and Cruz was present when Otis passed away. He even said to him, "Brother, I will be with you, always," in Russian as he died. What a sad story!
Fans were devastated that the show killed off Otis, a favorite within the cast. When asked why they chose to kill him off, executive producer Derek Haas said, "We thought, what if we killed off Otis and he dies heroically? We realized there was so much emotional landscape we could cover."
This is where speculation over Cruz's baby's name comes into play. Fans are hoping that he will name his baby Otis as a tribute to his fallen friend (via FanSided). Whether it's used as a first or middle name doesn't matter, fans just want to see Cruz movingly honor his friend!