Why Vanessa Bryant May Be Forced To Take A Psychiatric Test In Her Lawsuit Against LA County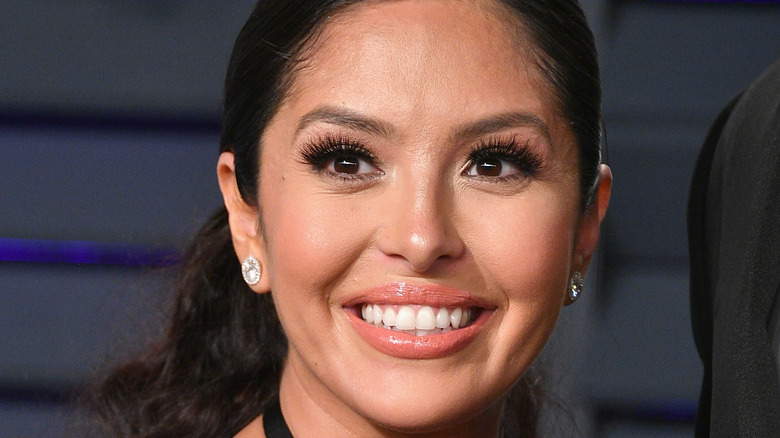 Dia Dipasupil/Getty Images
Los Angeles County is demanding that Vanessa Bryant take a psychiatric exam as part of her lawsuit against the county, as reported by The Washington Post. Vanessa's lawsuit pertains to the tragic January 2020 helicopter crash that killed her husband Kobe Bryant, their 13-year-old daughter Gianna Bryant, and seven others, including two children (via ABC News).
According to The Post, first responders took unauthorized photos of the crash site and the victims' bodies and shared them with friends, family members, and even strangers. Bryant's lawsuit states that a number of sheriff's deputies "pulled out their cellphones and snapped photos of the dead children, parents and coaches" upon arriving at the scene. These photos were also shared online, according to NPR. 
In September 2020, California lawmakers passed a bill making it a misdemeanor for first responders to take unauthorized pictures of dead bodies. Vanessa and other family members of the crash victims filed a lawsuit against Los Angeles County seeking damages for the emotional distress they suffered as a result of the photo leak, but the case has recently come to a complex crossroads. 
LA County is requesting eight-hour psychiatric evaluations of Bryant and other plaintiffs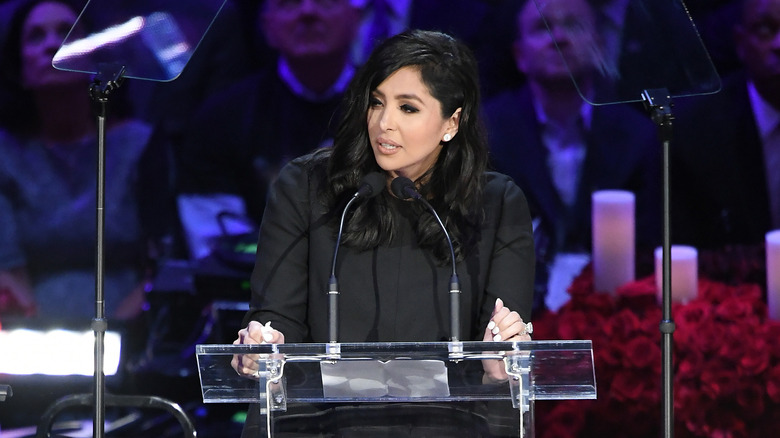 Kevork Djansezian/Getty Images
Per The Washington Post, Vanessa Bryant is the lead plaintiff in the lawsuit — other victims' family members, including children as young as five, are also plaintiffs. A recent motion filed by Los Angeles County is specifically focusing on Bryant's claim that the photos taken at the crash site were released with the specific intent to cause emotional harm to those who suffered from the tragic accident's aftermath. As such, the county is demanding that she undergo psychiatric evaluation before the case proceeds any further. According to Bryant's attorney, the evaluation would be eight hours long and the juvenile plaintiffs would also be required to undergo the exam.
"Plaintiffs cannot claim that they are suffering from ongoing depression, anxiety and severe emotional distress and then balk at having to support their claims," the county said in the motion filed on Friday, October 15, 2021.
"Apparently, in the county's estimation, top officials should be shielded from providing any testimony, but the victims should not only withstand the emotional toll of a full-day deposition, but also submit to an eight-hour involuntary psychiatric examination simply because they had the audacity to demand accountability," Bryant's attorneys said in response (via The Week). Her lawyers also accused the county of using "scorched earth discovery tactics" in an effort to get Bryant to drop the lawsuit.
A ruling on the motion is scheduled for November 5, 2021.