How Vanessa Bryant And Kobe Bryant Really Met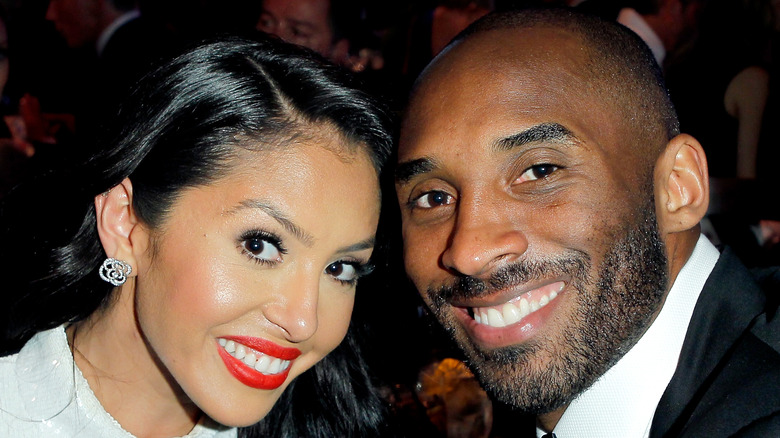 Donato Sardella/Getty Images
On January 26, 2020, the world mourned the tragic loss of NBA Legend Kobe Bryant. The 41-year-old perished in a helicopter crash alongside his 13-year-old daughter Gianna "Gigi" Bryant and seven other passengers. In the final years of his all-star NBA career, Kobe made it known that although basketball was his love, his family was his main priority. In an interview with the Los Angeles Times, the NBA star explained the importance of balancing his work schedule and family time.
"I want to make sure the days that I'm away from them are days that I absolutely have to be," Bryant said. "I'd rather be with them than doing anything else."
Along with time management, Kobe relied on various forms of travel to cut transportation time. His preferred form of transportation was helicopters. "I was sitting in traffic and wound up missing the school play," Bryant said in an interview with "Barstool Sports" (via YouTube). "I had to figure out a way where I could still train and focus on the craft, but still not compromise family time," Bryant said. "That's when I looked into helicopters to be able to get down and back in 15 minutes."
In her first public appearance since the tragic loss of her husband and daughter, Vanessa Bryant shared a heartbreaking eulogy where she reminisced on her future with Kobe. "We had hoped to grow old together like the movie," she recalls (via USA Today). "We really had an amazing love story."
How did Vanessa and Kobe meet?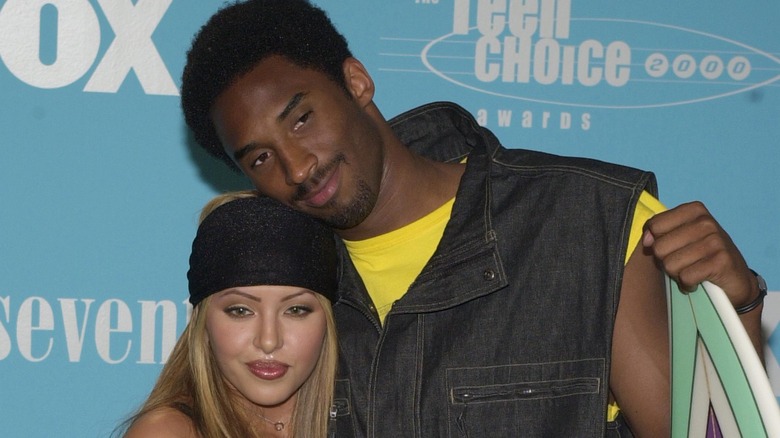 Chris Weeks/Getty Images
Vanessa and Kobe Bryant met in 1999 on set for Tha Eastsidaz' "G'd Up," where 17-year-old Vanessa was a backup dancer (via The Knot).
"It's hard to pinpoint exactly what makes a person the one for you, but you just know," the late Bryant told MTV News. "I mean, love is a funny thing. I can't explain it, and I don't understand it. But all I know is ... she caught my heart, and I just knew she was the one."
The couple got engaged after Vanessa turned 18. They wed in April 2001. However, their love did not go untested. Kobe's parents, Joe and Pam Bryant, did not approve of the beginning half of their marriage. They refused to attend the wedding. Their feud lasted so long that Kobe's parents didn't meet the couple's first child, Natalia Bryant, until months after her birth (via Orlando Sentinel). However, regardless of the obstacles, the couple faced them together. Vanessa and Kobe spent nearly 20 years together and shared four daughters before Kobe's untimely death.
In a tribute to her late husband, Vanessa Bryant shared an Instagram post on what would've been his 42nd birthday, referring to the former Laker as her "eternal love." "I'm so thankful I have pieces of heaven here on earth to wake up for thanks to YOU," she writes. "Thank you for loving me enough to last several lifetimes. In every lifetime, I would choose YOU."