Crimes From NCIS That Still Have Fans Scratching Their Heads
Of all the crime-procedural dramas on television, "NCIS" has always been one of the most beloved and successful, following a team of special agents for the Naval Criminal Investigative Service as they investigate crimes involving military personnel. 
Now in its 19th season, the series has spawned numerous hit shows, including "NCIS: Los Angeles" and "NCIS: New Orleans," each of which draws inspiration from the real-life organization on which it is based. Most recently, the show's longtime lead actor, Mark Harmon, left the show as Special Agent Leroy Jethro Gibbs, leaving many fans wondering about the series' future.
While most cases on "NCIS" have been murders, sexual assaults, and thefts, some of the team's cases in recent years have left viewers scratching their heads in confusion or surprise. Let's take a look at the crimes "NCIS" has tackled lately that make some viewers question its plausibility after its nearly 20-year run.
Leroy Jethro Gibbs assaulted a suspect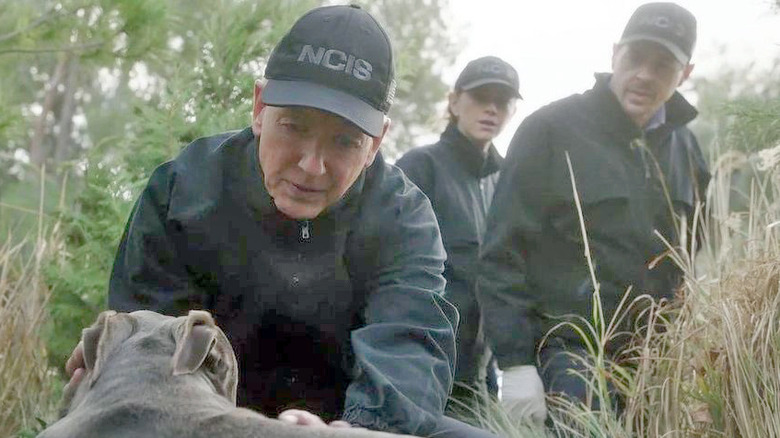 CBS
In the season leading up to Mark Harmon's exit as Special Agent Leroy Jethro Gibbs, "NCIS" fans were left shaking their heads with the Season 18 episode "Watchdog." It features Gibbs himself committing a crime that causes his suspension. While investigating a missile that fell from a truck, the team learns that the vehicle crashed after a dog ran across the road, causing the driver to swerve. 
After locating the dog, Gibbs discovers it has been shot, which leads him to track down the offender, who had killed other dogs and operated a dogfighting ring. Gibbs then physically assaults the suspect without identifying himself as an agent or attempting to arrest the man. Things get worse when — after Gibbs instructs his team to tell the truth about what they witnessed — every member lies, which should have cost them their jobs. 
The storyline has ramifications over multiple episodes, including the Season 19 episode "Gut Punch," in which Gibbs admits to a reporter the reason for his suspension. One person commented on IMDb: "It is really horrible writing, especially since there is no rhyme or reason to what Gibbs is doing, and it is contrary to his character as a man who is never a quitter."
Death by pacemaker is a faulty premise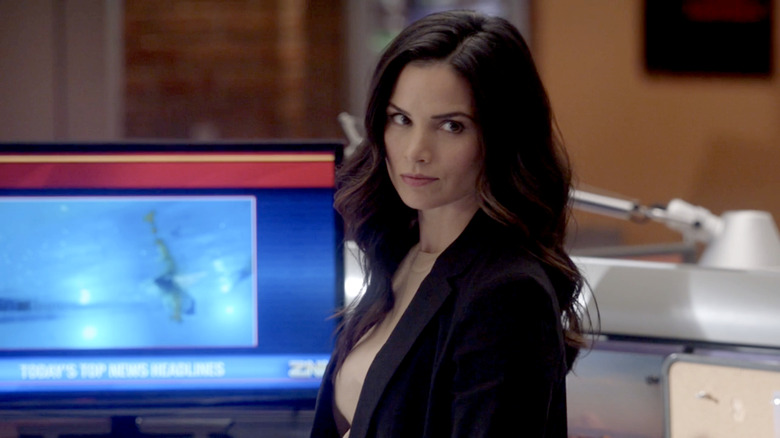 CBS
The first episode following Leroy Jethro Gibbs' exit sees the "NCIS" team investigating the death of a Navy commander whose body suddenly exploded before it could be autopsied. While the cause turned out to be a bomb attached to his pacemaker by a mafia kingpin, the premise seemed too far-fetched for some viewers. 
"The case of the week was bonkers, and I didn't care for it," per TV Fanatic. "People randomly exploding thanks to pacemakers could have been a cool concept, but it wasn't handled in the best way."
While the team is able to save a potential second victim by removing his pacemaker first, the storyline seems outside of the norm for "NCIS," especially given it was the first episode without Mark Harmon. 
Even so, some viewers are still willing to give the show and its current cast a chance. One user on IMDb wrote: "I'm excited to see where this new team takes NCIS."