Shanna Moakler's Reaction To Travis Barker's Engagement Is Getting Worse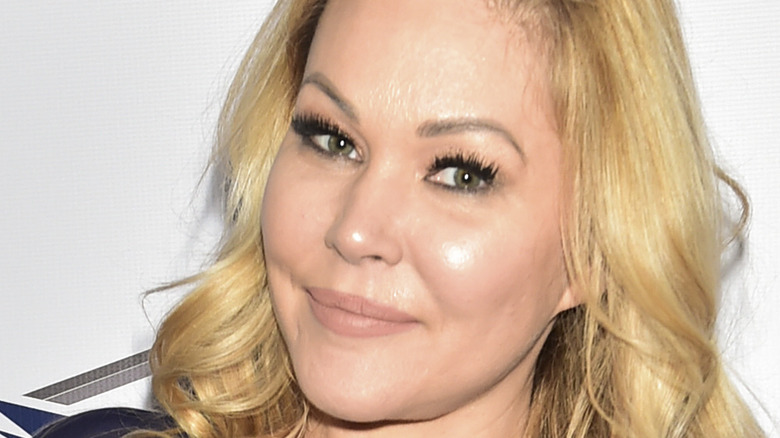 Michael Bezjian/Getty Images
Kourtney Kardashian and Travis Barker announced their engagement recently, and fans were thrilled for the couple (via CNN). The reality star and the Blink 182 drummer have been dating for nearly a year, and have become one of the most talked about celebrity couples in Hollywood. However, there is one person who may not be excited for the pair. Barker's former wife, Shana Moakler, whom he shares two children with, Landon and Alabama. The model has been very outspoken about her feelings on his relationship with Kardashian, per Page Six.
Earlier this year, both Landon and Alabama spoke out against their mother, claiming that she is absent in their lives and that they don't have the same relationship with her as they do their father. In May, Moakler spoke to TMZ about Barker and Kardashian's romance and claimed that it was hurting her relationship her children. She also persisted that she and Barker had marital issues in the past because of Kardashian's younger sister, Kim. "My family's broken because of this family and now my kids and I are alienated from each other because of another sister in the family. So, yay for me," she said. "Thanks for destroying my family... twice," Moakler said in a message meant for the Kardashians before ending the interview.
Now, Moakler's alleged reaction to Kardashian and Barker's engagement is leaving fans scratching their heads.
Shana Moakler's social media activity has people talking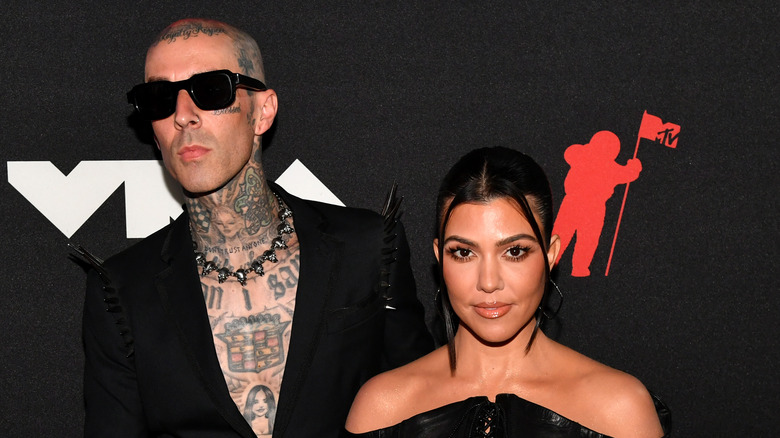 Jeff Kravitz/mtv Vmas 2021/Getty Images
BuzzFeed reports that Shana Moakler's reaction to Kourtney Kardashian and Travis Barker's engagement news has left some fans stunned. As soon as the engagement news broke, fans couldn't help but wonder exactly how the couple's exes were feeling about it. While Kardashian's ex, Scott Disick, whom she shares three children with, has yet to make any public statement about the engagement, Moakler's social media activity has fans talking. Hours after the engagement news hit, Moakler took to her Instagram Story to share a quote that read, "Before you ask why someone hates you, ask yourself why you give a f***." She then told fans that she was "temporarily closed for spiritual maintenance." However, she didn't stop there.
Moakler also did a little social media clean up, and scrubbed all the most recent photos of her and Barker's two children, Landon and Alabama, from her feed. The action has caused speculation that Kardashian and Barker's engagement has caused even more drama between Moakler and her children, who have been very supportive of their father's romance w ith the reality TV star.
For his part, Disick is also said to be having difficulty processing the news (via Page Six). It seems that while Kardashian and Barker are happily building a new life together, they'll have to figure out how to include their exes into the life so that they can all co-parent their children successfully.