Meet Colton Underwood's New Boyfriend, Jordan C. Brown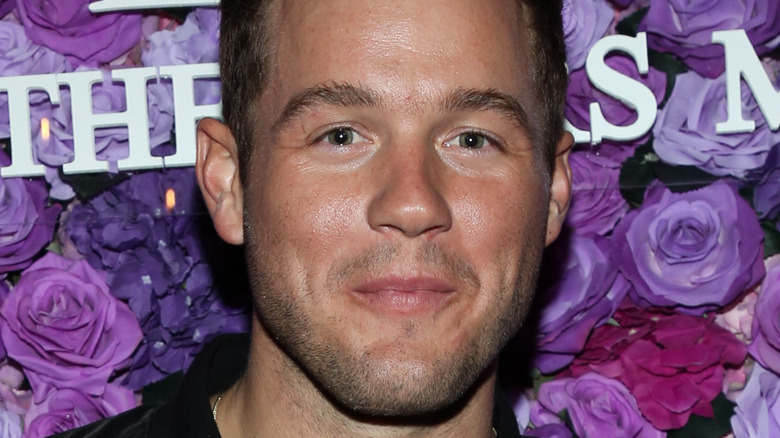 Paul Archuleta/Getty Images
Former "Bachelor" star Colton Underwood stunned fans back in April when he came out as gay during a television appearance on "Good Morning America." The reality star shared his story, revealing that he's happier than ever to be living as his authentic self, per Us Weekly. "This year's been a lot for a lot of people and it's probably made a lot of people look at themselves in the year and figure out who they are," he shared. "I've ran from myself for a long time, I've hated myself for a long time. I'm gay." 
Underwood shared that after years of denial, he "came to terms" with his identity as a gay man, but knew that the following step would be to tell people. Despite the anxiety that can often associate coming out to friends, family, and the public, Underwood shared that he was "the happiest and healthiest" version of himself. "I got into a place with my personal life that was dark, and bad, and I can list a bunch of different things, but they'd all be excuses," Underwood continued. "I think overall, the reason why now is because I got to a place where I didn't think I was ever going to share this I don't, I would have rather died than, say, I'm gay. I think that was sort of my wake-up call."
A few months after publicly coming out, Underwood was spotted with his new boyfriend, Jordan C. Brown (via Yahoo! Life) and fans immediately wanted the details about his new man.
Here's what we know about Jordan C. Brown
Hollywood Life reported that Colton Underwood and his new boyfriend, Jordan C. Brown, were spotted kissing in Hawaii back in September 2021. The couple looked happy as they spent time on the beach together during their romantic getaway. Now, fans are dying to know more about Brown, who is a political strategist.
Brown has been involved in many campaigns for the Democratic Party, and was even an advisor to former secretary of sate John Kerry during his 2004 presidential run. Brown also impressively advised former president Barack Obama during his 2008 and 2012 campaigns. He also advised former first lady Hillary Clinton when she ran for president against Donald Trump in 2016.
In addition to his political contacts, Brown also has a lot of famous friends in Hollywood. His Instagram feed is filled with pics of him with stars such as Olivia Wilde, Rita Wilson, Scooter Braun, and Sophia Bush. In his free time, Brown also seemingly loves to show off his singing chops and spend time with his beloved pets, including an adorable dog named Blue. Meanwhile, while his relationship with Brown may be the first public same-sex romance for Underwood, Brown previously dated painter Paul Rusconi.
Underwood and Brown seem to make a great couple, and fans are rooting for the former "Bachelor" lead to find his perfect match now that he's officially out.