Did Kourtney Kardashian Really Try To Get Back With Scott Disick Before Dating Travis Barker?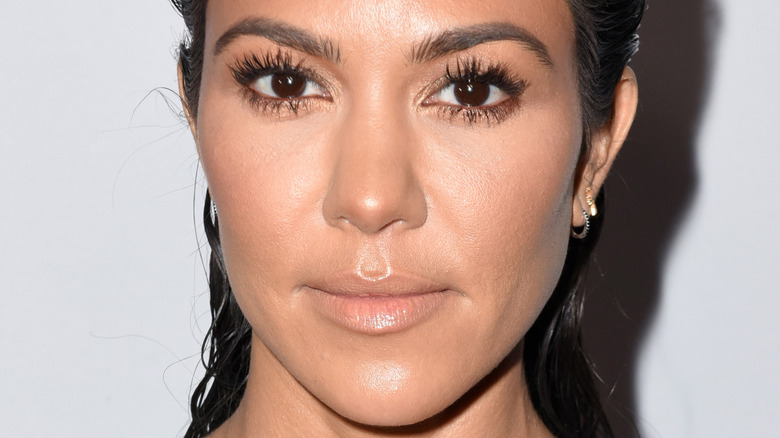 Vivien Killilea/Getty Images
Kourtney Kardashian and Travis Barker certainly haven't been shy in the public eye, displaying plenty of PDA over the past year since they started dating. Barker recently popped the question, and — spoiler! – she said yes (from People). This will be Kardashian's first marriage. She shares her three kids with ex-partner Scott Disick, but the two never got married. The world got to know all about the couple on "Keeping Up With the Kardashians," and their on-again, off-again relationship was an ongoing theme of the reality series (from Us Weekly).
The pair hadn't been a couple since 2015, but they were still very much in each other's lives as co-parents and with both alternately annoyed at the other's romantic choices (from Us Weekly).
And in previews for the final season of "KUWTK," the audience got a teaser about the potential of a romantic rekindling. "I'm thinking about proposing," Disick said, and Kardashian's mom Kris Jenner asked Kourtney, "Can you see yourself getting married to Scott?" (from Refinery29). The couple also faced pressure at times from Kardashian's sisters to get back together. In the final season of "KUWTK," Khloe and Kim set the two up on a surprise romantic dinner that led to the couple talking about if they might ever get back together (from BuzzFeed News).
Scott seemingly didn't meet Kourtney's expectations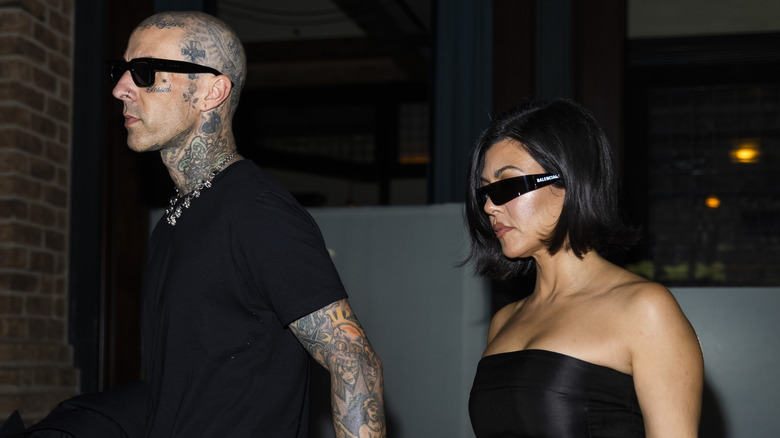 Gotham/Getty Images
And Kourtney Kardashian really did consider getting back together with Scott Disick, but it turns out, it's complicated. "People wonder why we can't be a perfect little family and have a white picket fence," Kardashian said in the third episode. "But it's not that simple, and tonight's good to see if we even like being together without the kids" (from BuzzFeed News). While things may have seemed OK between the two on-screen, there's clearly more that went on behind the scenes,
It came up again in the series finale, and Kardashian made it clear that she wanted her family back — up to a point. "I just feel like I'm really over it with my family enabling Scott, because they don't know all of the details," Kardashian said. "When Scott and I broke up, I set certain boundaries with him" (via E Online). And it seems like Disick wasn't able to follow through on what Kardashian needed from him, which is when she ended up moving on with Barker.