The Truth About Alyssa Milano's Run-In With The Law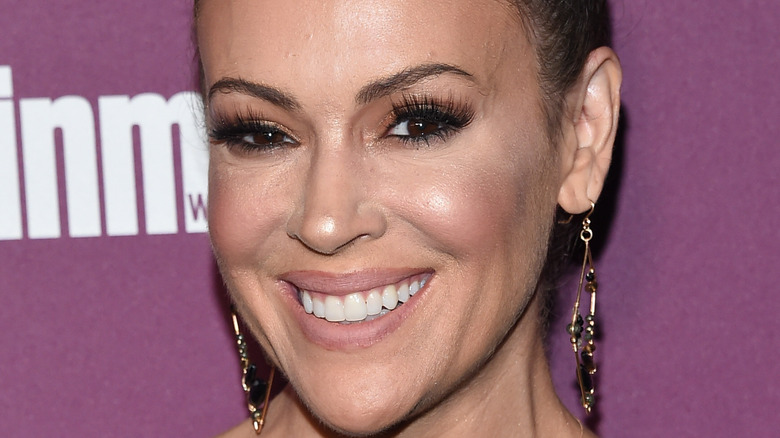 DFree/Shutterstock
Alyssa Milano has been a force in the movie and television industry since she was just 11 years old (via Screen Rant). She's starred in some of the biggest shows and movies over the last several decades, but is perhaps most well-known for her TV roles as Samantha Micelli in "Who's The Boss?" and Phoebe Halliwell in "Charmed." She has had a long and successful career in Hollywood.
Lately, however, Milano has decided to use her platform to better the world. Forbes even recognized her as one of the most influential forces in the 2020 presidential election. While some have criticized her for taking such strong stances because of her career, she's made it clear she puts in the work to understand the issues she's passionate about. "I know what I'm talking about because I make it my business to know what I'm talking about," Milano told the outlet. "And if I didn't put in that homework that would be such a waste and would make me uncomfortable and less impactful."
Milano's activism work is definitely impactful. So impactful, in fact, that she got in trouble with the law because of it.
Alyssa Milano was arrested while protesting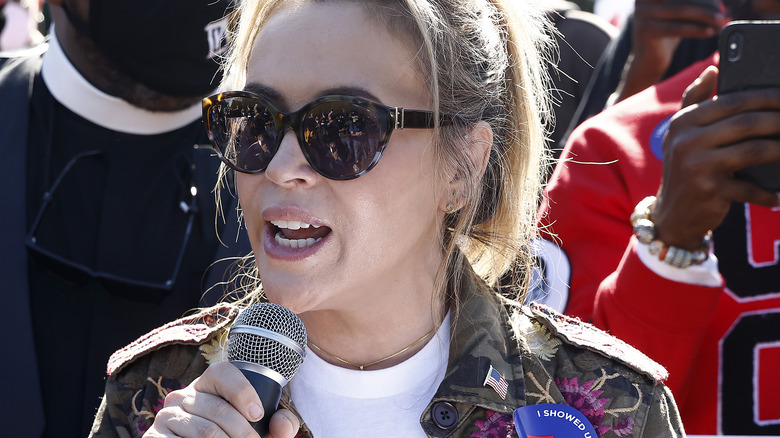 Paul Morigi/Getty Images
On Tuesday, the actress took to the White House to protest for voter rights legislation from the Biden Administration (via People). She took to Twitter to share her plans, stating, "I'm going to risk arrest today because in the last year, there have been 425 bills that have been introduced to restrict voting rights," Milano shared, per People. "So, I'm going to demand that our president do everything in his power to pass the Freedom to Vote Act, the John Lewis Voting Rights Act, and the DC Statehood Act."
Her protest was successful in garnering attention. According to Page Six, as well as a post from Milano's Instagram, she was arrested at the protest. Her post read, "I was just arrested for demanding the Biden Administration and the Senate to use their mandate to protect voting rights. Stand with me and @peoplefor and tell the Senate and White House that voting rights shouldn't depend on where you live. #DontMuteOurVote." We wonder if this kind of trouble with the law will become a normal occurrence for Milano.