The Surprising Number Of Movies That Jimmy Fallon Has Appeared In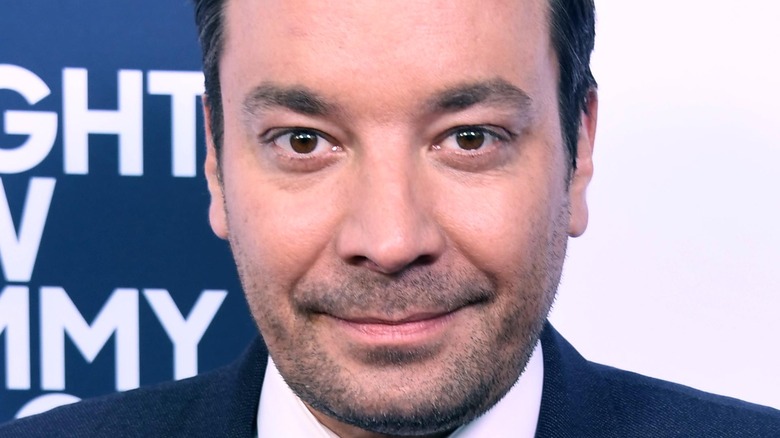 Frazer Harrison/Getty Images
You may be used to seeing Jimmy Fallon as a late-night host and "Saturday Night Live" cast member, but he's actually got quite the filmography as an actor. In 1998, the same year that Fallon joined the "SNL" cast, he'd already landed his first — albeit small — role on the Michael J. Fox-led series "Spin City" as a photographer (via IMDb).
A year later, Fallon appeared in the TV movie "Tasty Sensations" before catching his big break of sorts in Cameron Crowe's seminal movie "Almost Famous" as Dennis Hope. He had a substantial role in the movie, playing a super successful music manager hoping to replace Stillwater's current manager, played by Noah Taylor (via YouTube).
Fallon even appeared in an episode of "Band of Brothers" in 2001, playing Lt. George C. Rice as he provides Maj. Richard D. Winters, played by Damian Lewis, and his troops with an ammo dump (via YouTube).
But that's only scratching the surface of how Fallon elevated as an actor during the early 2000s. So what else has the host starred in?
Jimmy Fallon starred in this romantic comedy with Drew Barrymore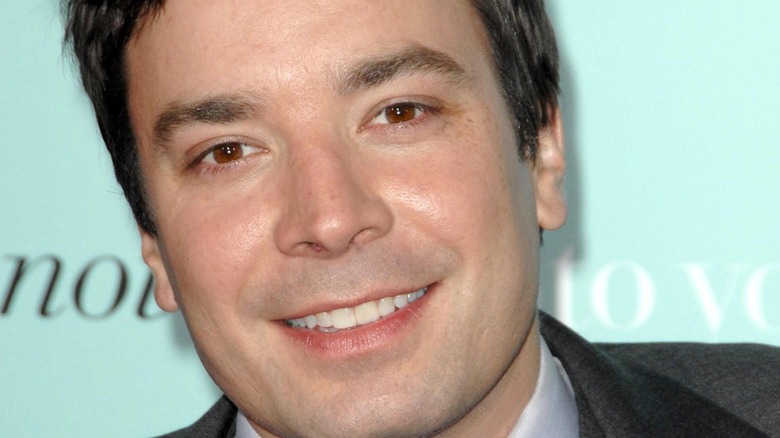 S_Bukley/Shutterstock
His first leading role came in "Taxi" starring Queen Latifah and Gisele Bündchen, which he took shortly after leaving "Saturday Night Live" in 2004. "I thought if I leave and don't have a movie, I won't have anything to motivate me," Fallon told the Los Angeles Times a year later. "I still think the idea of Queen Latifah and me chasing women as they rob banks is pretty funny. Even if the movie didn't do so well."
After "Taxi" came "Fever Pitch," where he played Drew Barrymore's love interest. This is the film where Fallon fell for his now wife Nancy Juvonen, who was a producer on the film and also one of Barrymore's closest friends (via The Netline).
Following "Fever Pitch," he lent his voice to the animated films "Doogal" and "Arthur and the Invisibles" (via IMDb), as well as the 2006 drama "Factory Girl," which co-starred Sienna Miller. You can also spot Fallon in "Whip It" and "The Year of Getting to Know Us." Once Fallon landed his hosting gig on "The Tonight Show," though, the movie roles understandably came to a halt. However, he did guest star as himself in multiple shows, including "30 Rock," "iCarly," "Louie," "The Boys," and "Girls5Eva."