Did Prince Charles Just Make A Joke About How Nobody Wants Him As King?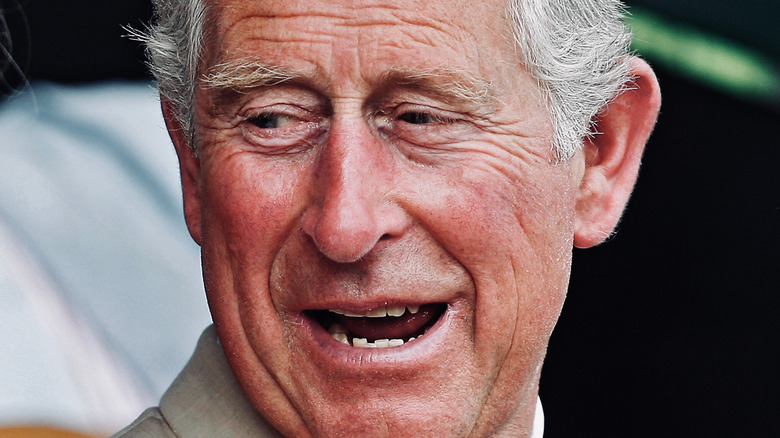 Peter Rhys Williams/Shutterstock
If you're a fan of the royal family, then you know that rumors and jokes about Prince Charles' popularity and his eventual ascension to the throne are rampant. Some people want to see Charles as king, while others have made it clear that his son, Prince William, should usurp him and snag the crown for himself. Either way, did Charles himself make a joke about his eventual role as monarch? During the Prince's Trust Awards Trophy Ceremony, which was held on October 21, 2021, Charles spoke about a number of things (and included a funny stab about his fate on the throne). 
"Over the years some of the challenges have changed, but the overall mission of giving people self-confidence, self-esteem, and better opportunities remains the same," he said at the event, as reported by People. "We have helped over one million young people transform their lives, and The Prince's Trust now works in 18 countries across the Commonwealth and beyond."
Charles also talked about how the organization has spread into the United States, adding, "And before I drop dead, I want to make sure we can get even further!"
According to the website of The Prince's Trust, it helps those who are 11 to 30 years old find confidence, courses, and careers. "The Prince's Trust is determined to help support young people into employment and enterprise in the rapidly changing global market, including, of course, the fast-growing green economy," Charles stated. But what about his own future employment as king? 
Prince Charles joked about people wanting him 'out' of the running for king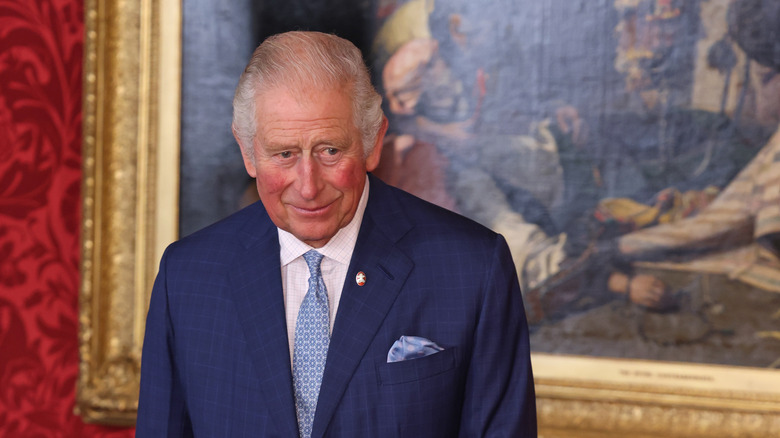 Tim P. Whitby/Getty Images
The royals, as it seems, never joke about themselves or the crown, which made Prince Charles' comment at The Prince's Trust Awards Trophy Ceremony that much more surprising. When thanking the sponsors at ceremony on Thursday, October 21, 2021, Charles made a shocking remark. He was discussing a visit he made to a T.K. Maxx store and said, "I remember there were an enormous number of people who were trying to get in, as they were waiting for me to get out! ... Story of my life..." If your eyes just widened, join the club. 
According to People, Princess Diana herself used to hint and reportedly even say that Prince William should be the next king, rather than Charles. As it currently stands, though, Charles is next in line and will become king when his mother, Queen Elizabeth, gives up the throne, or dies.
If Charles were to die before the queen, William would become king, since he is next in line. Prince Harry is sixth in line, despite his step back from royal duties, but all three of his brother's children come before him in the royal line of succession (via the royal website).