Newhart Star Peter Scolari's Net Worth At The Time Of His Death Might Surprise You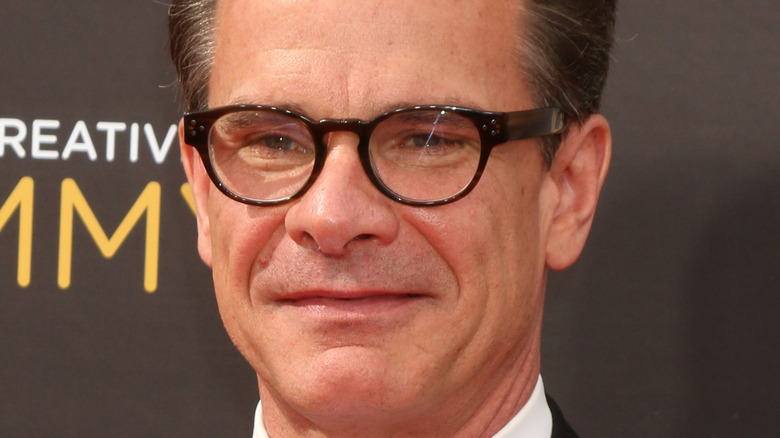 Joe Seer/Shutterstock
On Friday morning, it was revealed that actor Peter Scolari had died at 66 years old. According to his manager, Ellen Lubin Sanitsky, Scolari had been battling cancer for the past two years, which he eventually succumbed to on Friday. You might recognize the veteran actor from his infamous roles on "Bosom Buddies" alongside Tom Hanks, "Newhart," "Murphy Brown," and "The Good Fight," per CNN.
Many of Scolari's former colleagues have already written poignant tributes about the actor's impact on the world. "To watch Peter Scolari's dailies was a thrill because he always found new ways to go," Robert King, the co-creator and executive producer of "Evil," which Scolari starred in, wrote in a Twitter message. "He molded the highs and lows of a scene, but always looking for the comic spin, and he'd massage a phrase with each take until he could hear the laughter in his head. This is a real loss."
"Sad to see the news that Peter Scolari lost his battle with cancer," Scolari's "Hairspray" co-star wrote on Twitter. "There wasn't a sweeter man on the planet. We performed together in HAIRSPRAY for a time and he was always a total delight. Farewell, dear Peter."
Scolari has an impressive net worth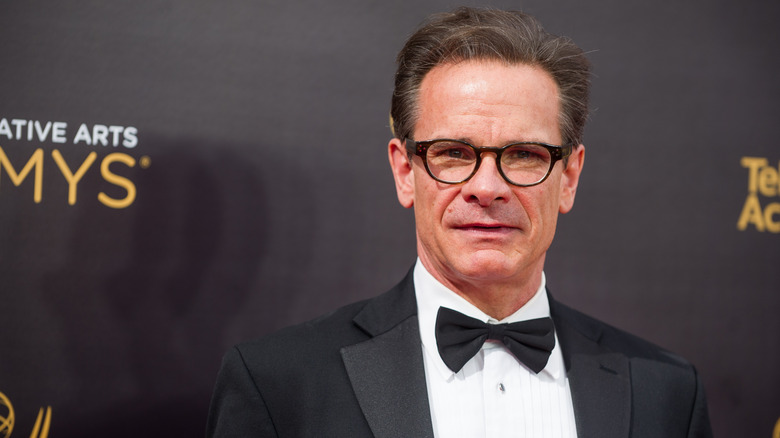 Emma Mcintyre/Getty Images
According to Celebrity Net Worth, Peter Scolari was worth approximately $2 million at the time of his death. This net worth might surprise many, given the fact that Scolari has appeared in numerous successful television shows since the 1970s. In fact, just recently, in 2016, Scolari earned an Emmy for his portrayal of Hannah's father, Tad Horvath, on "Girls," per CNN. Despite his celebrity status, it is unknown just how he spent his fortune, as he was a fairly private person.
While he may not have amassed the fortune of a typical Hollywood icon, Scolari does have famous friends to go along with the lifestyle. Since starring on "Bosom Buddies" with Tom Hanks in 1980, the pair have remained close friends. In fact, according to CNN, Scolari told Oprah Winfrey that Hanks even toasted him at his wedding.
According to NBC News, Scolari is survived by his wife, Tracy Shayne, and four children Nicholas, Joseph, Keaton, and Cali.