James Michael Tyler's Net Worth At The Time Of His Death May Surprise You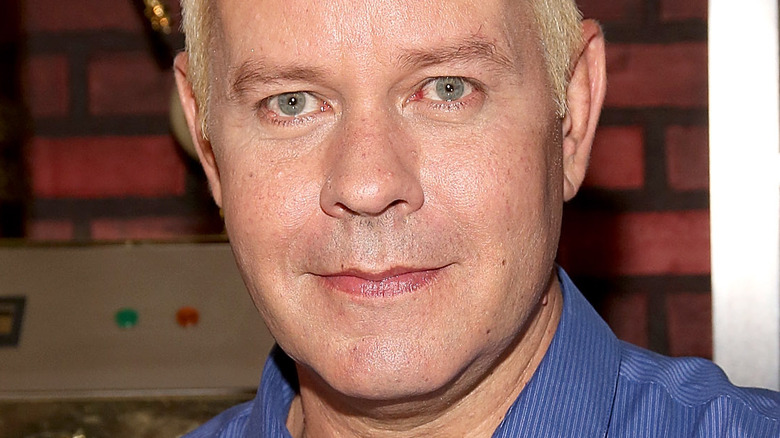 Paul Zimmerman/Getty Images
The actor who played Gunther on "Friends" died Sunday according to Us Weekly. James Michael Tyler was 59 years old. In June, the actor announced on "Today" he had been diagnosed with prostate cancer in 2018. Tyler said at the time that the cancer "had spread to my bones." He added, "I've been dealing with that diagnosis for almost the past three years. ... It's stage 4 (now). Late stage cancer. So eventually, you know, it's gonna probably get me."
As news of the star's death made headlines, fans flocked to Twitter to honor Tyler, with one person commenting, "gunther will live forever in our hearts."
Of course, the actor was best known for crushing hard on Jennifer Aniston's character on "Friends," but according to IMDb, he appeared on other TV series, including "Episodes," and "Scrubs." Given these roles, and his immense success on one of the most popular sitcoms of all time, one might assume Tyler's net worth was pretty substantial — and you wouldn't exactly be wrong.
James Michael Tyler did very well for himself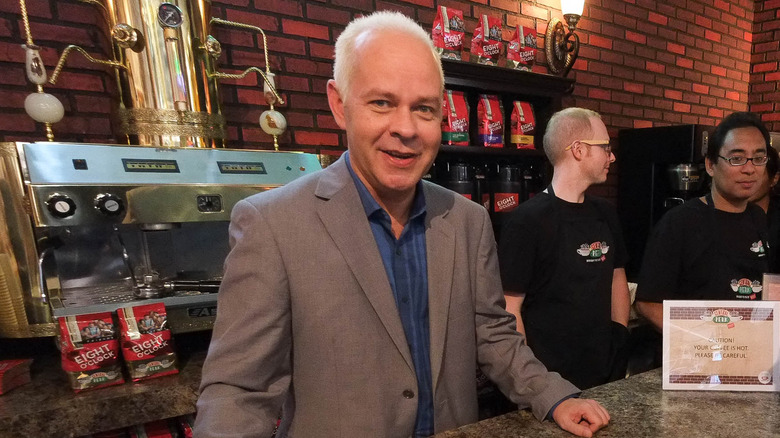 Rob Kim/Getty Images
As Celebrity Net Worth notes, James Michael Tyler didn't exactly study acting in school. Instead, the Mississippi native graduated from Clemson with a Geology degree. The outlet reports that he did go on to get his Masters of Fine Arts in Theater, however.
Believe it or not, Tyler earned the role of Gunther on "Friends" because he was apparently the only extra on the set who had knowledge of how to use an espresso machine, which made him the perfect candidate for a "job" at Central Perk (via Insider). The unlikely star started out making $5,000 per episode, but by the end of the show's iconic run, Tyler was earning $40,000 per episode.
Needless to say, by the time "Friends" filmed its final episode, according to Celebrity Net Worth, Tyler would have made $4.65 million. Royalties added up to another couple million bucks, in all likelihood.
When he died, Celebrity Net Worth estimates the star's net worth was $4 million.