Have John Mulaney And Pregnant Olivia Munn Split?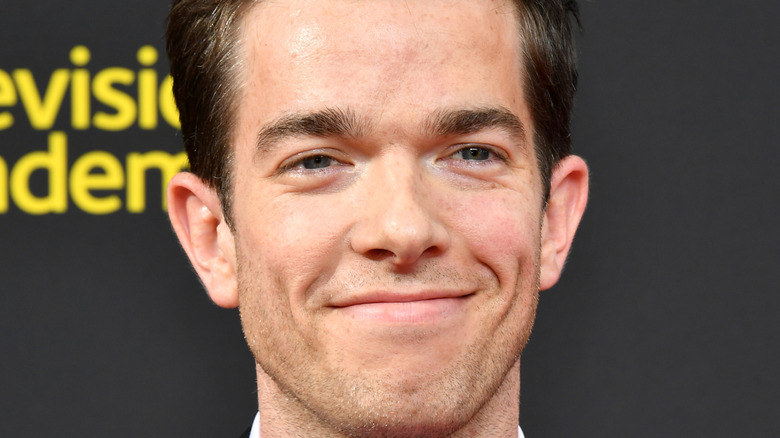 Amy Sussman/Getty Images
John Mulaney and Olivia Munn's relationship has been a whirlwind, to say the least. The two officially met back in 2013 at the wedding of their mutual friend Seth Myers (via 9Honey). In 2015, Munn opened up about meeting the comedian during an interview with HuffPost. During the sitdown, Munn confessed that she was "obsessed with hanging out and talking with" Mulaney. Years later, in December 2020, Mulaney announced that he was entering a rehab facility in Pennsylvania to receive treatment for alcohol and cocaine abuse. After the news broke, Munn was among one of the first stars to offer support. "Sending SO MUCH love and support o John Mulaney. You got this," she tweeted at the time.
In February 2021, Mulaney completed his rehab stint and immediately asked for a divorce from his wife of six years, Anna Marie Tendler. After confirming their divorce in May, Tendler revealed that she was "heartbroken" that Mulaney had "decided to end" their marriage. 
Just days after their public statements were made, it was confirmed that Mulaney was romantically linked to Munn. A few months after they began dating, the couple confirmed that they were expecting their first child together in September. Sources later told People that the pair were "extremely excited about the baby."
However, just one month after announcing the baby news, Mulaney and Munn's relationship may be on the rocks.
Mulaney and Munn are reportedly on shaky ground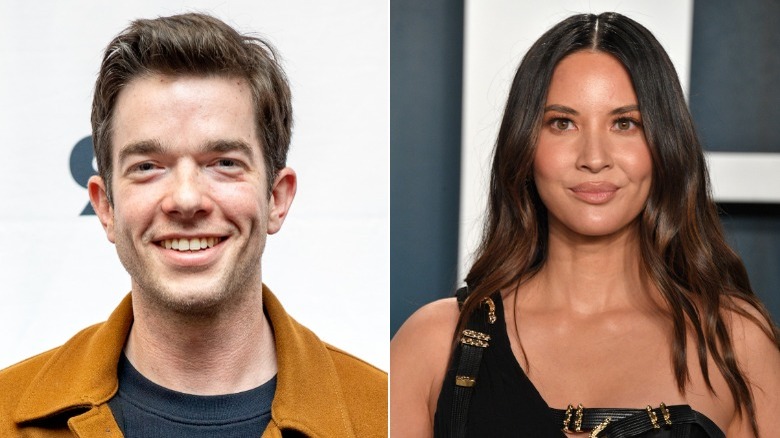 Roy Rochlin/George Pimentel/Getty Images
Us Weekly reports that despite John Mulaney and Olivia Munn's pregnancy announcement, their relationship is currently up in the air. The pair, who were first linked in early 2021, stunned fans when they confirmed they were expecting a baby together after just a few months of dating. However, the duo is now reportedly unclear about their future together as they wait for their little bundle of joy to arrive. "This has been an imperfect relationship from the start," a source told the outlet. "Even though Olivia's going to be a wonderful mother and has great support behind her, Olivia's friends just don't see these two being a couple in a year's time," the insider added.
"Olivia and John still have to decide what kind of future they're going to have together if any. It's a time of uncertainty, for both of them," the source continued, adding that the pair will "make great parents," but that "nobody knows yet if they're going to do that together or apart."
Meanwhile, TikTok user @jonathansaysyeet uploaded a video to the social media platform claiming that Mulaney and Munn have already called it quits (via Distractify). In the video, Jonathan says that it's funny that Mulaney and Munn had "just broke up," and revealed that he hopes he's the person breaking the relationship news.
Neither Mulaney nor Munn have commented on the rumors at the time of publication. However, fans will likely be keeping a close eye out for any signs of trouble with the couple.