All The Times John Mulaney Said He Didn't Want Kids Before Having A Baby With Olivia Munn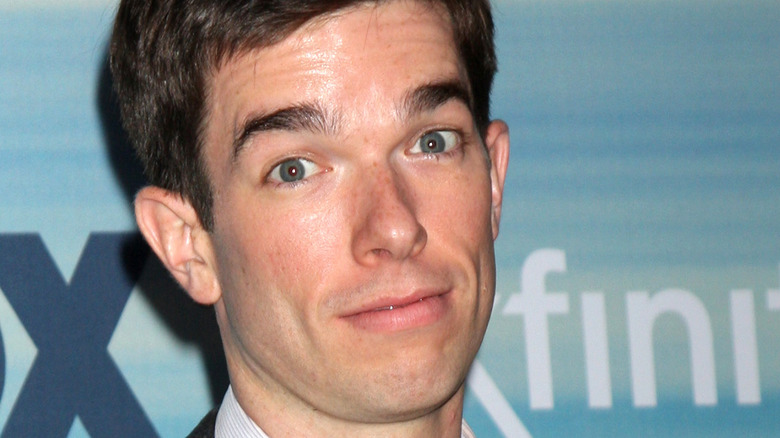 Kathy Hutchins/Shutterstock
Actor Olivia Munn and comedian John Mulaney have joined the ranks of recent celebrity pregnancy announcements, alongside Jennifer Lawrence and her husband Cooke Maroney (according to Harper's Bazaar) and Kylie Jenner and Travis Scott. Mulaney and Munn got together in the spring of 2021 after Mulaney got out of rehab, and then in September, Mulaney revealed on "Late Night With Seth Myers," "We're having a baby together. I was nervous when I was about to say the news! ... I'm going to be a dad. We're both really, really happy." This news is, of course, exciting, but it's also a bit, perhaps, unexpected.
The comedian in the past has said publicly proclaimed that he didn't want kids. In 2015, during Mulaney's stand-up special "The Comeback Kid," when he was with his now-ex wife Anna Marie Tendler, he joked about how others seemed to want them to have kids when they didn't want to: "Our real estate agent wanted us to have a baby more than anyone else in our lives. More than anyone else in our family. She hinted about it constantly. Every room we'd walk into, she'd be like, 'So this could be an office ... or maybe a nursery'" (from Scraps From The Loft).
John Mulaney saw having kids as a change in his life he didn't want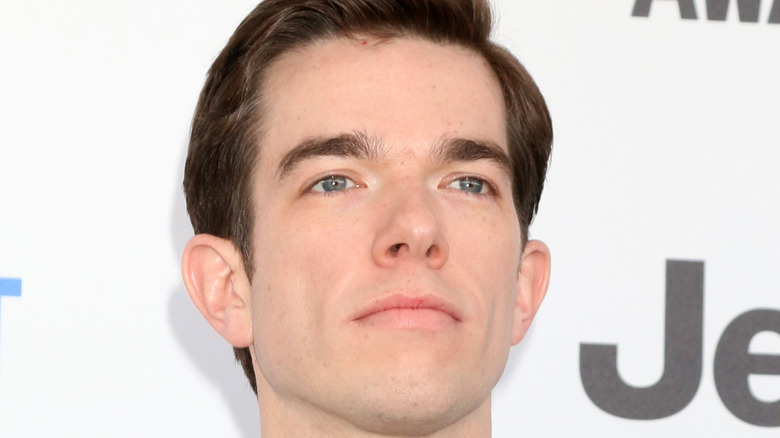 Kathy Hutchins/Shutterstock
Mulaney also went on in that show to say: "I didn't mean to make it sound like we don't want children. We don't, but I didn't mean to make it sound like that. See, I just don't think babies like me very much" (from Scraps From The Loft).
This wasn't the only time he publicly talked about not wanting kids. He had a musical comedy special in 2019 featuring kids called "John Mulaney & The Sack Lunch Bunch," but working with kids didn't mean he wanted to have kids of his own. Kids are "great, but I love what I do," he told Entertainment Weekly. "And I love my wife and spending so much time with her and we have a really fortunate life. I get to travel, do stand-up, and our relationship is so wonderful. It's just something I wouldn't want to change."
Clearly though, things have changed for Mulaney. Chalk it up to a change of heart or to what he said his real estate agent told him in "The Comeback Kid" —  "Sometimes you don't know what's gonna happen, and then ... you know, something happens." To which Mulaney replied, "Well, yeah, that's how all of life works." Whatever the reason for the new perspective, congrats to Munn and Mulaney!