Why An Old Interview By The Gun Handler On The Rust Set Has Everyone Talking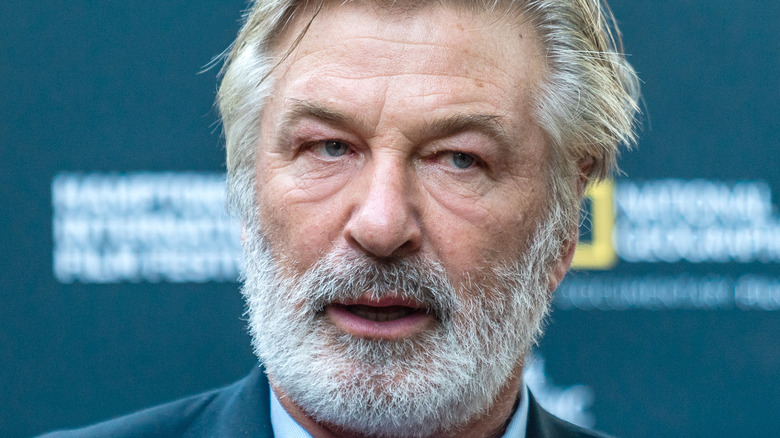 Mark Sagliocco/Getty Images
While on the set of the film "Rust" in New Mexico on Thursday, Alec Baldwin was handed a gun that he was told was "cold," or a gun that did not contain live rounds. However, the gun he was handed while on the set of the western film did contain live ammunition. When Baldwin fired the gun, he shot and killed cinematographer Halyna Hutchins and injured director Joel Souza, who was standing behind her, per AP News. "There are no words to convey my shock and sadness regarding the tragic accident that took the life of Halyna Hutchins, a wife, mother and deeply admired colleague of ours," Baldwin said on Twitter. "I'm fully cooperating with the police investigation. My heart is broken for her husband, their son, and all who knew and loved Halyna."
Even though many witnesses agree that Baldwin did not know that he was being handed a gun that contained live ammunition, as one of the producers of the film, he could face civil and criminal charges as he could be liable for the unsafe conditions on the set. In fact, according to Fox News, complaints regarding unsafe conditions on the "Rust" set had been filed prior to the incident on Thursday. According to witnesses, workers were forced to drive 50 miles a day to the set because the production company would not fund their stay in nearby hotels. Not only that, but three other incidents involving accidental discharges of weapons occurred on the set as well.
A prior interview exposed the doubts faced by the film's gun handler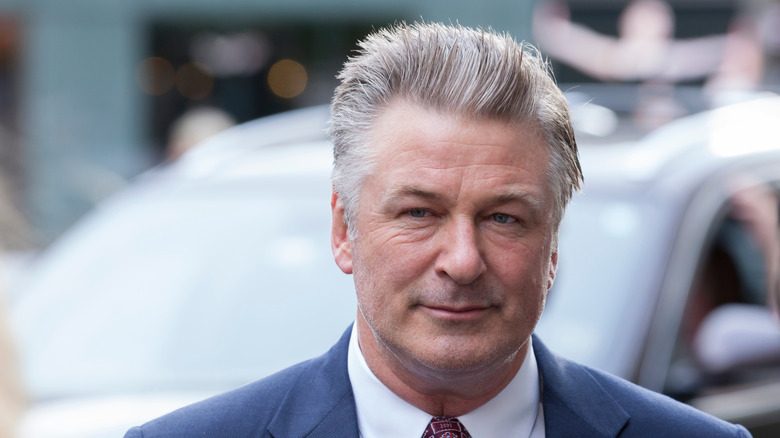 lev radin/Shutterstock
Similar to other films involving weapons, "Rust" had a designated gun handler on the set during filming. Hannah Gutierrez Reed was the head armorer on the "Rust" film set, meaning that she made sure all weapons fit into the film's desired time period and ensured that all of those on set handled the weapons safely. A recent interview Reed gave suggests that her gig as head armorer was a fairly new one for her. Last month, Reed was a guest on the "Voices of the West" podcast, where she spoke about her experience handling guns on movie sets. According to TMZ, Reed is the daughter of Thell Reed, who has worked as an armorer on the set of films like "Django: Unchained," "3:10 to Yuma," and "Once Upon a Time in Hollywood."
While she said that her father helped her learn a few tricks of the trade, Reed admitted that she still had doubts about her skills when she took on her first head armorer role on the set of "The Old Way," starring Nicolas Cage. "You know, I was really nervous about it at first, and I almost didn't take the job because I wasn't sure if I was ready ... but, doing it, like, it went really smoothly," Reed said during her appearance on the podcast.
Doubts aside, it is unclear if Reed will be facing criminal or civil charges for her role in Thursday's incident.