Here's How Many Good Movies Kristen Stewart Says She's Been In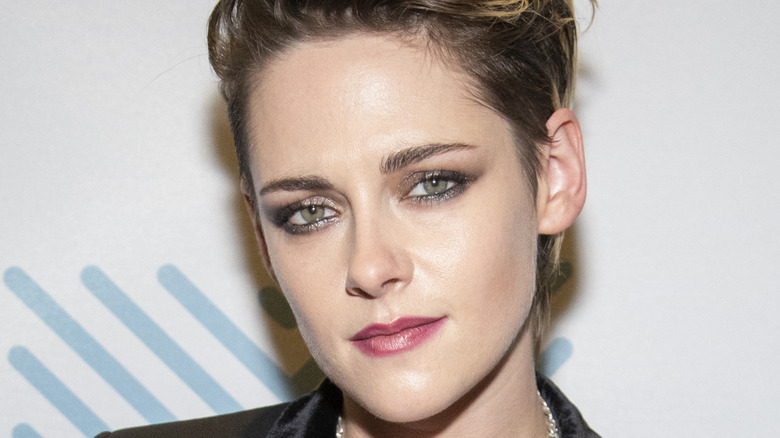 Kimberly White/Getty Images
Kristen Stewart has been acting since she was a kid, breaking out opposite Jodie Foster in "Panic Room" back in 2002 (via IMDb). Her role as Foster's scared daughter was only Stewart's fourth screen credit, but it was clear she had something special. However, just six years later, "Twilight" made Stewart a global mega-star and pigeonholed her as a drippy, blank slate, quivering-lipped teenager with no real agency. As unfair as it seemed at the time, Stewart was largely written off for years to come. 
As The Washington Post argued in a 2015 piece, the actor smartly turned her back on blockbuster films once she was finished with "Twilight," turning her attention instead to arthouse fare. Case in point were two great collaborations with French auteur Olivier Assayas, the first of which, "Clouds of Sils Maria," earned her a César, the French equivalent of an Oscar (via IMDb). According to USA Today, she's even leading the 2022 Best Actress Oscar race for her well-received performance as Princess Diana in "Spencer." 
However, if you ask Stewart about it, she's fairly hesitant to recommend her own work. 
Kristen Stewart remains humble to a fault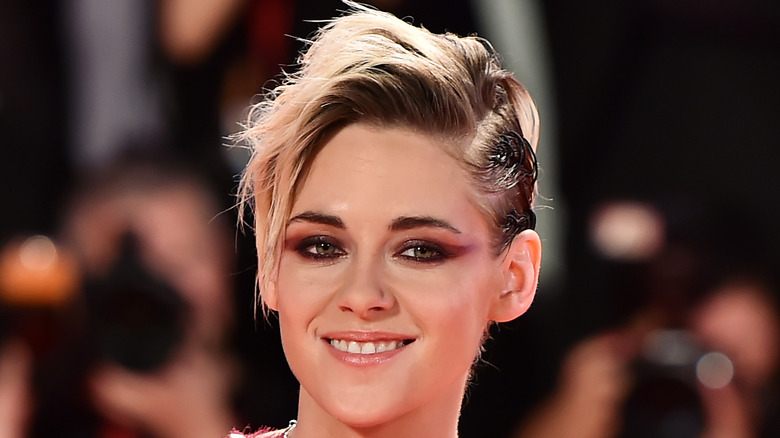 Theo Wargo/Getty Images
In an interview with The Times, Kristen Stewart was tasked with looking back at her own, often unfairly maligned career. She quipped, "It's a total crapshoot." As Stewart elaborated, "I've probably made five really good films, out of 45 or 50 films? Ones that I go, 'Wow, that person made a top-to-bottom beautiful piece of work!'" Out of those, the actor picked her collaborations with Olivier Assayas, "Clouds of Sils Maria" and "Personal Shopper," as personal favorites. Her César win was historical, as Stewart was the first American actor to manage such a feat. Elsewhere, however, she admitted good movies are "few and far between." Lest Stewart is accused of being the grumpy brat the tabloids frequently paint her as, she clarified, "I've only regretted saying yes to a couple of films and not because of the result, but because it wasn't fun." 
Stewart explained, "The worst is when you're in the middle of something and know that not only is it probably going to be a bad movie, but we're all bracing until the end." The actor refused to name names, stating, "I'm not going to call people out in public." Stewart previously told Entertainment Weekly that it took a while to learn how to be choosy with projects, but nowadays, "I think I have a better nose for what's going to be fruitful for me personally, as an experience, if not necessarily what's going to thrive out in the world."