This Is The One Chicago Show You Should Start With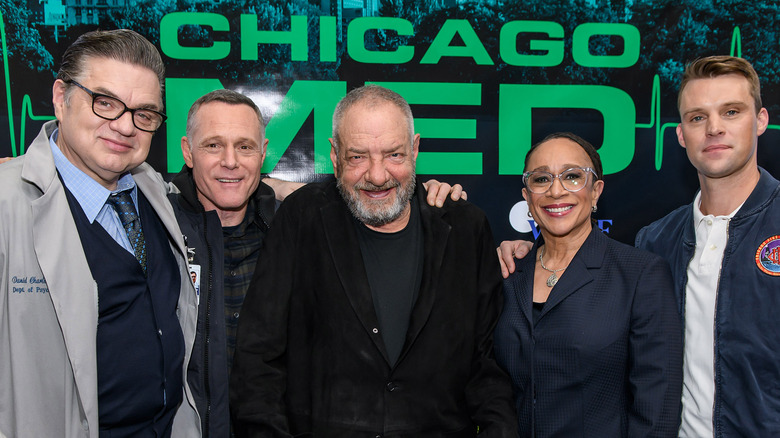 Timothy Hiatt/Getty Images
Throughout the COVID-19 pandemic, people around the world have turned to television and films to escape the collective trauma the world has been experiencing. It's been a time of mass television bingeing, but with so many television programs out there, it's impossible to watch them all. Still, one of the best avenues you can go down is one with an expansive universe that stretches across multiple network series. We're of course talking about the One Chicago universe.
One Chicago includes "Chicago Fire," "Chicago Med," and "Chicago P.D.," and it's a fun franchise to sink your teeth into because it's twisty and intense, and also because its characters pop up in all three series. Fans just can't get enough of the crossovers, and want to see even more on "Chicago Med." 
The One Chicago world truly is its own universe, but if you're going to head there for your next escape, you may be wondering which series you should begin with. Don't worry, we've got you covered. 
Should you start with the first One Chicago series?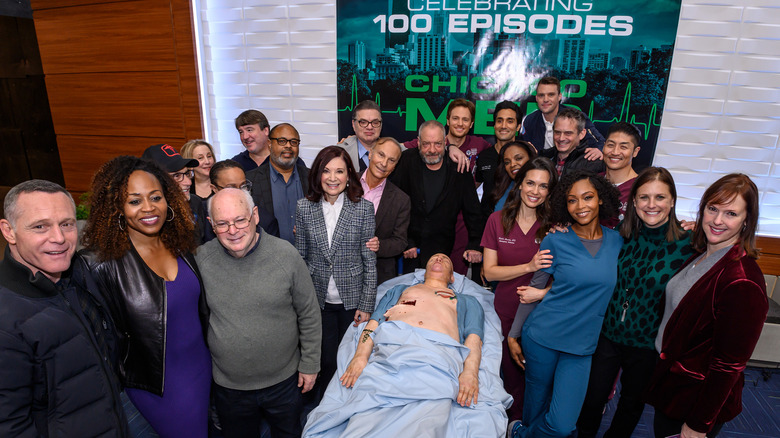 Timothy Hiatt/Getty Images
Bingeing the three One Chicago series may sound fun, but first, you must find where you can stream them. According to Cinema Blend, the new-ish streaming service called Peacock currently hosts every season of "Chicago Fire," "Chicago P.D.," and "Chicago Med." These seasons can be viewed for free; however, if you pay for a premium Peacock subscription, you can watch new episodes soon after they air on cable. Still, the question remains: Which series should you start first?
Well, according to Cine Dope, you should probably watch them order because of their crossovers. If you start a series that didn't begin until several years after another series, you may miss things when you encounter your first crossover. If you want to watch in their release order, you should start with 2012's "Chicago Fire" before moving on to 2014's "Chicago P.D." and 2015's "Chicago Med." Moreover, there's a one-season series titled "Chicago Justice" that aired in 2017 but was canceled due to poor performance and reception. Still, it's connected to the rest of the universe.
If you want to watch in order, pay attention to the release dates of each season as you're watching them. Once you reach the 2014 season of "Chicago Fire," for example, you should start "Chicago P.D." since it premiered that year. If you can track yourself this way, you'll watch the franchise in the perfect order. Or, if you're fine with watching things a little out of order, this universe can be a big choose-your-own-adventure game!