Alec Baldwin's Wife Hilaria Has Finally Responded To The Fatal Rust Shooting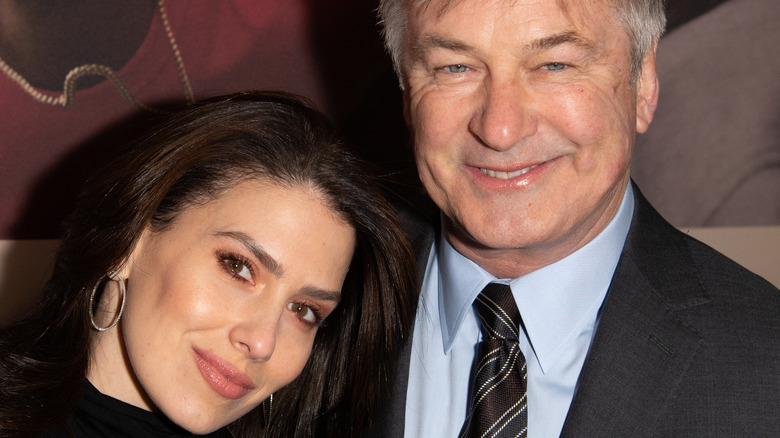 Ron Adar/Shutterstock
After the tragic shooting on the set of the movie "Rust," many individuals involved with the film have come forward and offered support to the victim, Halyna Hutchins, and her family after the tragic accident.
Alec Baldwin, the one who fired the gun that accidentally killed Hutchins, was one of the first to come forward with a statement. "There are no words to convey my shock and sadness regarding the tragic accident that took the life of Halyna Hutchins, a wife, mother and deeply admired colleague of ours," Alec tweeted. "I'm fully cooperating with the police investigation to address how this tragedy occurred and I am in touch with her husband, offering my support to him and his family. My heart is broken for her husband, their son, and all who knew and loved Halyna." While the statement touched upon his emotional state, Alec was said to be "hysterical and absolutely inconsolable for hours" following the accident, and as exclusively told to People, he is taking steps to cancel his upcoming projects. 
"Everyone knows this was an accident, but he's absolutely devastated," an inside source told People. "This was pretty devastating. This is how he handles difficult times. Whenever something bad happens, in the short term, he removes himself from [the] public eye."
While Alec was quick to come forward with a statement regarding the tragic accident he was a part of, many were wondering when his wife, Hilaria Baldwin, would speak out. On October 25, 2021, she finally broke her silence (via Fox News).
Hilaria Baldwin released a statement on Instagram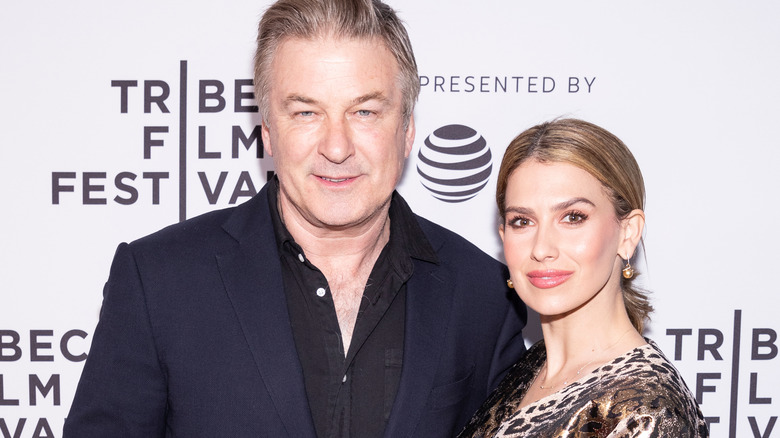 Sam Aronov/Shutterstock
Four days after the tragic accident that resulted in Halyna Hutchins' death, Hilaria Baldwin shared a message regarding the shooting that occurred on her husband's movie set. She took to Instagram to share this message: "My heart is with Halyna. Her husband. Her son. Their family and loved ones. And my Alec. It's said, 'There are no words' because it's impossible to express the shock and heartache of such a tragic accident. Heartbreak. Loss. Support."
A number of famous faces took to the comment section of Hilaria's post, offering their support to her and Alec Baldwin in what can only be described as an incredibly difficult, grief-ridden time. "Sending love to all. Holding you all in my heart," famed actress Melanie Griffith commented. "Holding Halyna, her family and Alec and his family in out hearts," journalist Katie Couric echoed. As of publication, the post has been liked more than 58,000 times, and has the comment section limited. 
It seems as though Alec's family is rallying around him, as well as the victim of the shooting.