NCIS Actors Who Are Least Like The Characters They Play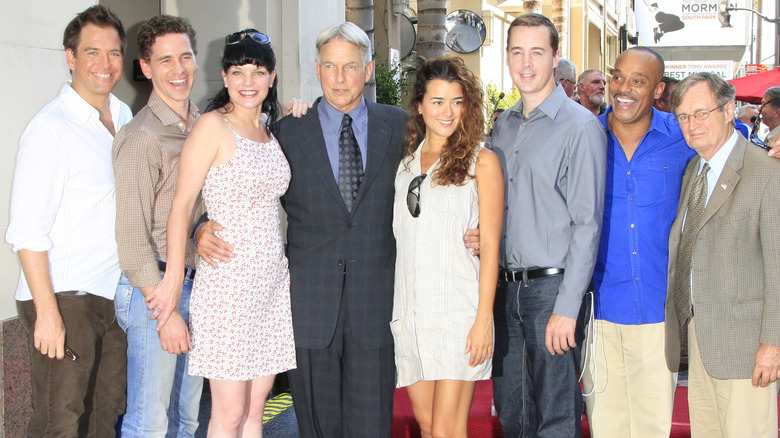 Joe Seer/Shutterstock
"NCIS" has done a great job of casting actors as characters they share a lot of similarities with in real life. Pauley Perrette is the best example of this. She had a background in criminology, which made her the perfect actor to take on the loveable role of Abby (via Showbiz Cheat Sheet).
Other actors on the show have shared some similarities with the characters they portray. Agent Leroy Jethro Gibbs, played by Mark Harmon, was raised in a military family. His father served as a pilot in World War II, so he knew the ins and outs of the military through his dad (via Celeb Answers).
While the show did a great job with casting, not every actor had much in common with their roles. In fact, a few were far from the "NCIS" character they played onscreen. Some had criminal backgrounds, while others had little to no experience with the jobs their characters held.
Michael Weatherly had a run-in with the law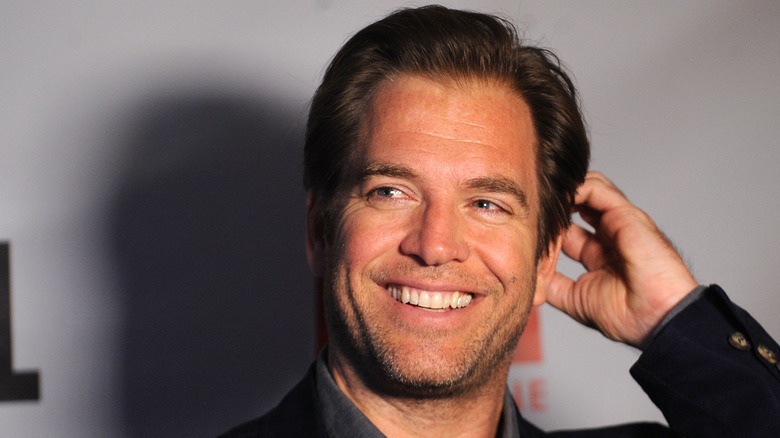 Brad Barket/Getty Images
Michael Weatherly is considered to be the most unlike his character. According to Showbiz Cheat Sheet, Weatherly had to work to get into the mindset of his character, Anthony DiNozzo, who he describes as "simple-minded." "He [DiNozzo] lives in a very simple Captain Crunch universe. Where it's like, that's good, if they could figure out how to make it not cut the roof of your mouth, Captain Crunch would be the only food you would ever need ... He has a very simple worldview, politically I think."
He also felt that unlike himself, DiNozzo didn't put much thought into anything he did, while Weatherly feels he is an overthinker. He considered his character to be immature and childlike, while Weatherly certainly doesn't describe himself with those adjectives.
Plus, Weatherly had his own run-in with the law. He was arrested and charged with a DUI during his time on the show (via People). It is a bit ironic that someone who plays a law enforcement agent on television had his own legal troubles!
Sean Murray is horrible at his character's most important job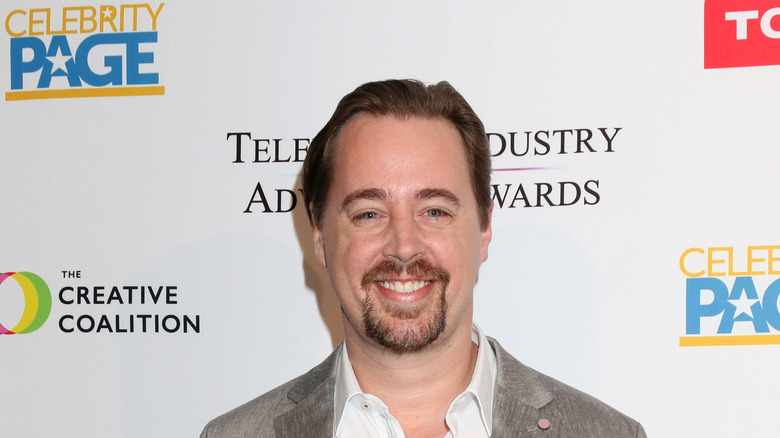 Kathy Hutchins/Shutterstock
Sean Murray landed the role of Timothy McGee, who quickly became a fan favorite on "NCIS." His character's job on the show is as an expert typist. His ability to type quickly is one of his greatest attributes to the team. However, according to Forbes, Murray is no typist in real life.
"My big secret is that I just type my name over and over and over on the keyboard. I know how to type my name pretty well, so I try to stick to that. I'm an awful typist. I type slowly using two fingers on each hand," shared Murray.
Still, he believes he has grown alongside his character. According to The Chicago Tribune, Murray is proud of how his character has evolved on the screen. "McGee started out as this rookie agent but I remember saying, 'I don't want it to be like baby Maggie Simpson where every week you revert to the same character; there has to be growth.' And I think that McGee has probably changed over time more so than any of the other characters on the show."