Christine Chiu Shares Her Tips For Throwing An Amazing Party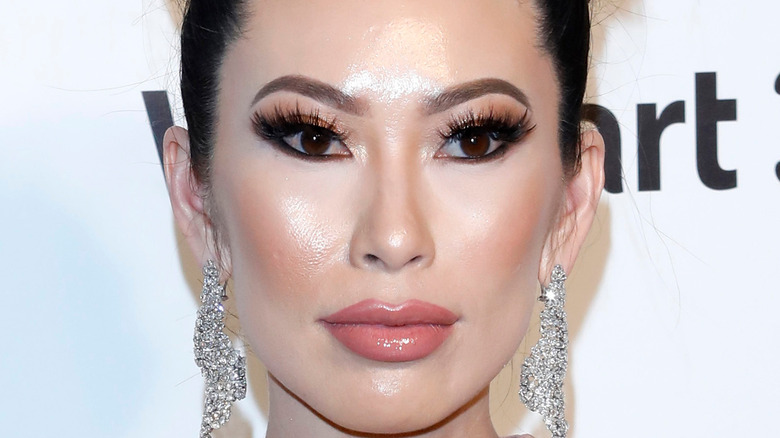 Kathy Hutchins/Shutterstock
In her opening scene on "Bling Empire," Christine Chiu invites viewers along with journalist David Nash from Town and Country into her Bel Air home. As she gets her hair done, Chiu recalls the time she shut down an entire mall to throw a lavish Chinese New Year celebration and explains how she managed the logistics of it. "I like to think I'm extremely persuasive," she says (via Netflix). Chiu's introduction gives us a glimpse into the kind of dedication and attention to detail she puts into the parties she throws.
It also sets the tone for the reality show where "L.A.'s wildly wealthy Asian and Asian American fun-seekers" socialize within an elite bubble (via Netflix). Consequently, Chiu's parties — along with her couture wardrobe — take center stage in the show. We see elaborate decorations, perfectly portioned plates, and super extra party favors amongst super extra guests (via YouTube). Chiu's storyline also features a party-throwing rivalry with fellow co-star Anna Shay, so it makes sense that your next party could use some tips from Chiu.
Christine Chiu likes to personalize everything for her parties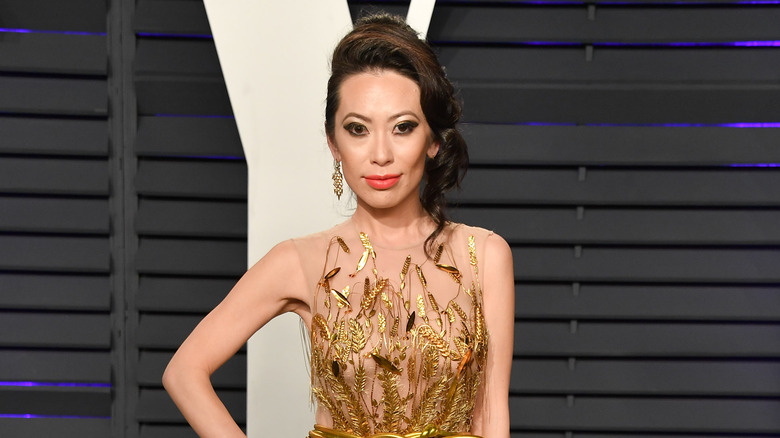 George Pimentel/Getty Images
For Christine Chiu, settling on a theme is the first step to a great party. "I always love and must have a theme," she told Guest of a Guest. "I feel like it ties everything together, helps you (and the party planner, if you have one) have a focus, and makes things function faster." She says that a theme also makes guests plan their costumes and that "if they have something to look forward to, they're not only more excited but more likely to show up." As a result, "You'll have less cancellations," Chiu says.
Luring her guests with creative invites is another Chiu trick. She gave an example to Guest of a Guest. "For my sex party I sent out leather whips and studded paddles. ...it gets people excited, teases what's to come, and it really shows guests how much effort you've put into the invitation," she said. 
For the party itself, Chiu curates a guest list that includes the people important to her as well as someone who will do something "a little outlandish so that the gossip and the legend of your party lives on forever." The reality star takes it a step further to make sure her guests feel important; she personalizes everything from place cards to etched glassware, making the experience seamless. 
While we may not be able to shut down malls and streets, Chiu's tips can really help elevate any party.