The Exact Lip Color Kat Dennings Wore In Nick And Norah's Infinite Playlist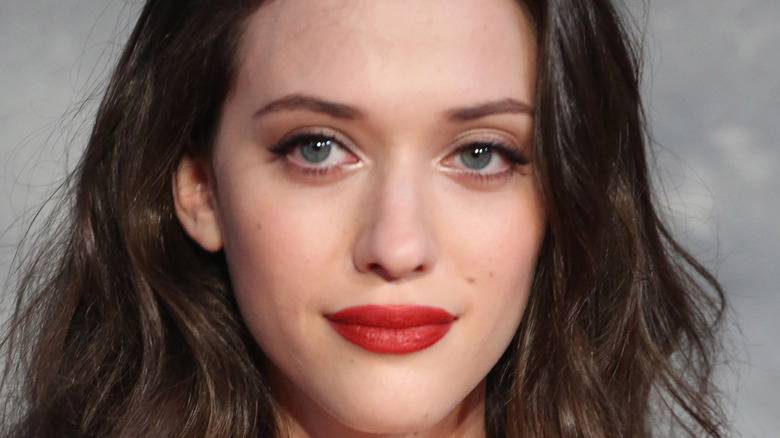 Featureflash Photo Agency/Shutterstock
Some of you may know Kat Dennings from her now-cancelled hit TV show "2 Broke Girls," or if you happened to clock it, your first memory of her may be as sassy teenager Jenny Brier driving Samantha crazy in "Sex and the City" (via HBO). She was one of the countless stars to get their start as a cameo in the iconic show.
Dennings has played countless hit characters, and one of her most iconic starring roles was in "Nick & Norah's Infinite Playlist" alongside Michael Cera. The adorable 2008 alt/indie romantic comedy had an even cuter soundtrack to match. While the story was great, you may have often found yourself distracted by Norah's perfectly just-bitten lip color.
When you try to envision Dennings in your mind, you're likely to picture her with a bold lip. The "2 Broke Girls" actress has mastered making bold lips a natural daily occurrence. Whether she's going for a bold red or pop of pink, vibrant lips seem to really complement her naturally pale skin tone and blue eyes. It doesn't hurt that she has the perfect plump lip shape that many people try to achieve by overlining their lips. So, if you're wondering what lip shade she went for as Norah, here it is.
TikTok makeup artist @Britneykale reveals Norah's lip color and a dupe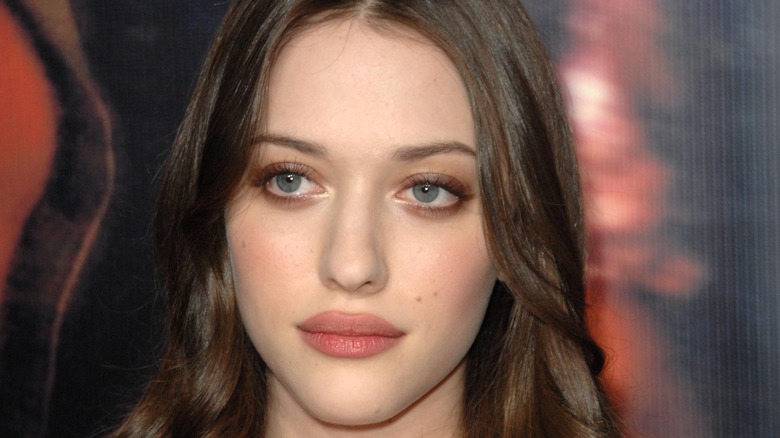 s_bukley/Shutterstock
If you're a true makeup addict, you'll likely find yourself needing to know what exact makeup your favorite actress is wearing in whatever movie you're watching. It can get pretty distracting, but TikToker Brittany Cale has your back. Cale has made a career on the app of perfectly identifying lip colors of iconic TV show and movie characters.
When it comes to "Nick & Norah's Infinite Playlist," Cale revealed that, unfortunately, the exact lip product the makeup artist used has been discontinued (via TikTok). However, despite Laura Mercier's Lip Stain in the shade Mulberry is no longer available, Cale discovered a much more affordable dupe that gives the exact same bitten lips effect. It comes from none other than TikTok's very own superstar Charli D'Amelio's collaboration with Morphe. The Morphe 2 Wondertint Cheek & Lip Mousse in the shade Amaze ($11) will give you the exact same look. Simply dab it on with your fingers and you'll get the exact same naturally flushed lip tint at a fraction of the price!